Sometimes an idea comes along that seems to make so much sense that it seems crazy that it hadn't already happened. When architectur practice boss Caroline Keppel Palmer saw how much exhibition material museums had to throw away for lack of space she had a very #GOODIDEA. Here, she tells us all about it…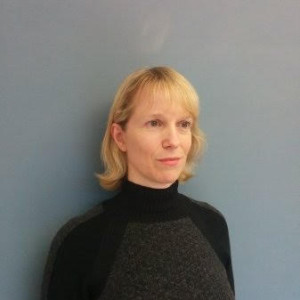 Caroline Keppel-Palmer, Founder of Museum Freecycle
Up until March this year, I was Managing Director of the architecture and design studio, Urban Salon.
We worked with many museums, designing temporary exhibitions and noticed that much of the display kit from these exhibitions was ending up in the skip, even though it was perfectly reusable.
Showcases, plinths and mannequins worth thousands and sometimes even tens of thousands of pounds were being thrown away simply because museums lacked the space to store them, once the exhibition was closed. So a year ago, with the help of Freecycle's founder, Deron Beal, I set up Museum Freecycle – a Freecycle group designed to help museums exchange unwanted items. Museum Freecycle is the first industry-wide and national Freecycle group in the world. The group does what it says on the tin. It is free to join, free to use and for the free exchange of items. In the 12 months that it has been running, Museum Freecycle has helped museums exchange scores of display cases, mannequins, plinths, storage boxes and other weird and wonderful museum items between themselves.

Bloxham Village Museum was collecting donations in this hi-tech jam jar before they took advantage of Museum Freecycle
Museum Freecycle has helped the museum sector become greener by preventing good quality, reusable museum items from reaching landfill. It has also created a source of 'new' free equipment helping museums develop and improve their visitor offer for zero cost. Recently, for example, the volunteer-run Bloxham Village Museum replaced their homemade donations jam jar with a free purpose built donation box from the Natural History Museum complete with thank you printed in twenty different languages.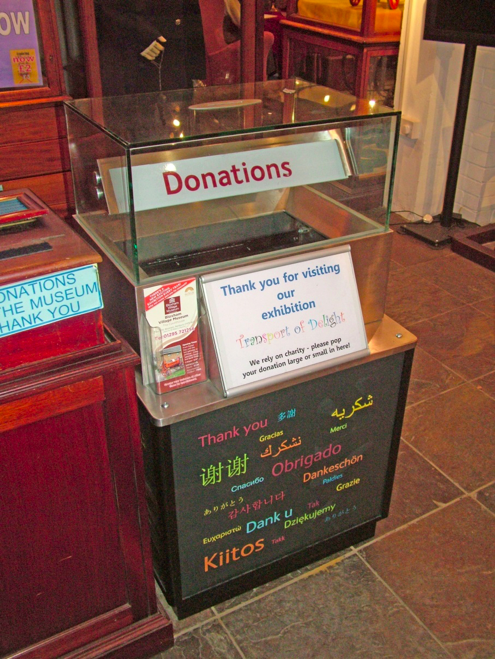 Bloxham's Village Museum's new Freecycled donations box, which started life at the Natural History Museum
In its first year and with only 425 members, Museum Freecycle has given a second lease of life to some £375,000 worth of museum equipment. As more museums join and use Museum Freecycle to exchange unwanted items, the value of museum equipment being recycled will only increase. At a time when our wonderful museums face cuts of up to 40% in their funding, that can only be a good thing.
Caroline Keppel-Palmer is Founder of Museum Freecycle, which she runs voluntarily. Get in touch with her on twitter @carolinekeppelp .
If you have a #GOODIDEA that FAD readers should know about, drop us a line.
Categories
Tags