Lee Sharrock caught up with artist Stephen Chambers to ask him a few questions about the forthcoming Macmillan Cancer Support exhibition 'SHARED', which is on view to the public at Somerset House from 10-13 September.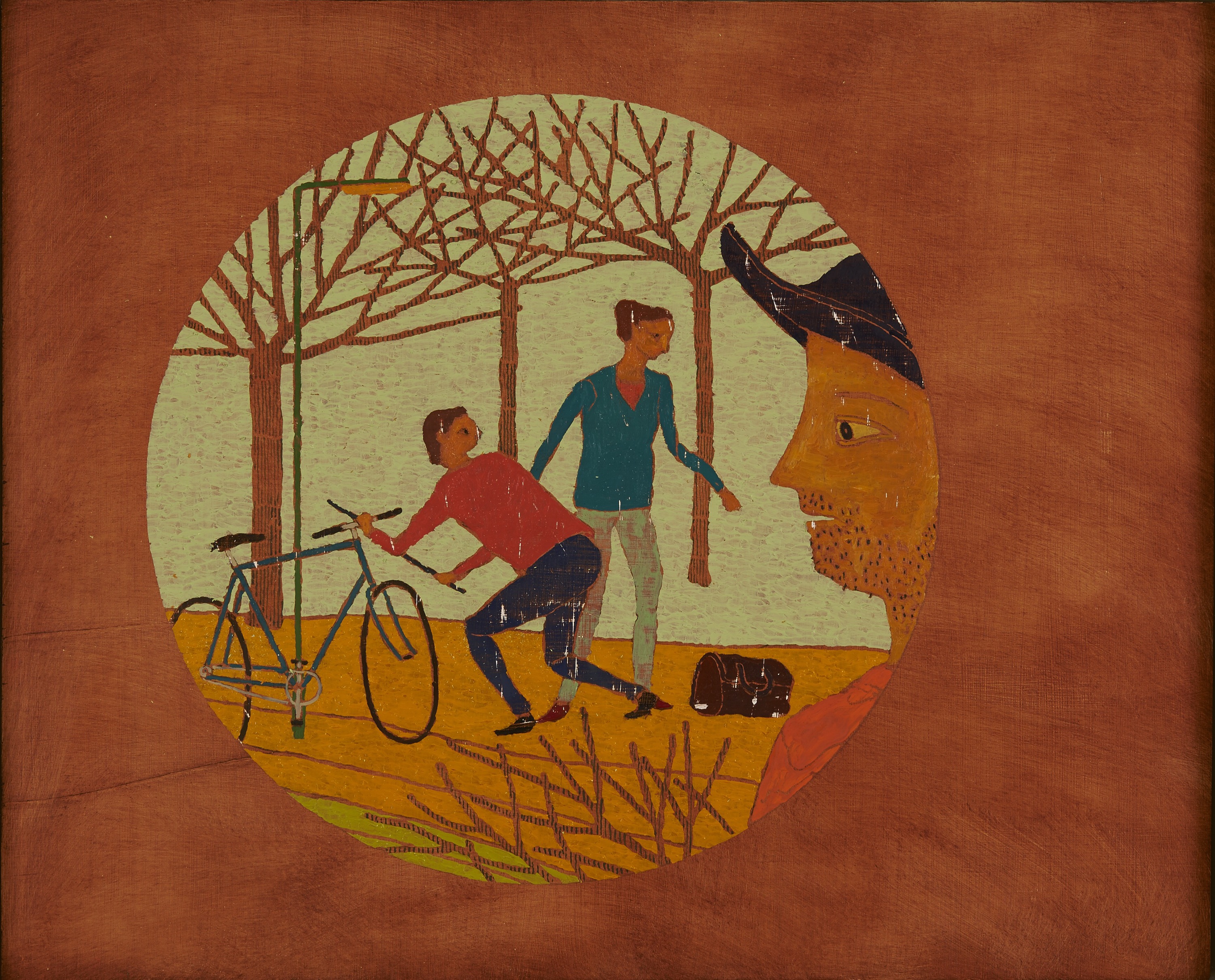 Lee Sharrock: You are exhibiting in the Macmillan De'Longhi exhibition 'SHARED' at Somerset House from 10-13 September. How did you get involved in the exhibition?
Stephen Chambers: I was asked to participate by Kathleen Soriano, whom I have worked closely with whilst she was Director of Exhibitions at the RA.
LS: 'SHARED' is a novel concept whereby the artworks are created to be sold in parts. Could Lee tell me a bit about the work you created, and how you answered Kathleen Soriano's curatorial brief?
SC: Over the past three or four years much of my work, both paintings and prints, have been single pieces of works made out of multiple numbers of units. It's a type of indisciplined story boarding. They're rarely sequential but they do connect. I treat it as means of convenience; avoiding cramming too many ideas into one plane, but also, like turning the pages of a book, it enables a way of controlling how information is dealt.
LS: The exhibition is at iconic London venue Somerset House. Did you create the artwork in response to the surroundings, or more in line with the concept of a shared artwork?
SC: The work shown has nothing to do Somerset house. As described above it is a reflection of my current way of working. What is new is the breaking of the sets. In that sense my inclusion feels like a natural fit.
LS: Proceeds from sales of the artwork will help Macmillan Cancer Support ensure that no-one faces cancer alone. Does the artwork you're exhibiting have any relation to the charity?
SC: As a contemporary artist you get asked to donate work to various charities, several times each week. The majority of my charitable contributions are directed towards mental health charities. In this instance it is a confluence of Kathleen's persuasive charms, a curious brief, and a good cause.

LS: What other exhibitions do you have coming up?
SC: During the autumn I'll be showing work at Rose and Grey Fine Art, Candida Stevens Fine Art, and The Raven Art Society.
The Macmillan De'Longhi Arts Programme: SHARED 10th – 13th September 2015 Daily 10.00-18.00 (last entry 17.15) West Wing Galleries, West Wing Free admission For more information on the exhibition go to: http://bit.ly/1gY8pAz
About Mark Westall