The Republic of Fritz Hansen has, with great joy revived an original Arne Jacobsen design. Mr Jacobsen designed the drop chair in 1958, however, the final product was only revealed in 2014.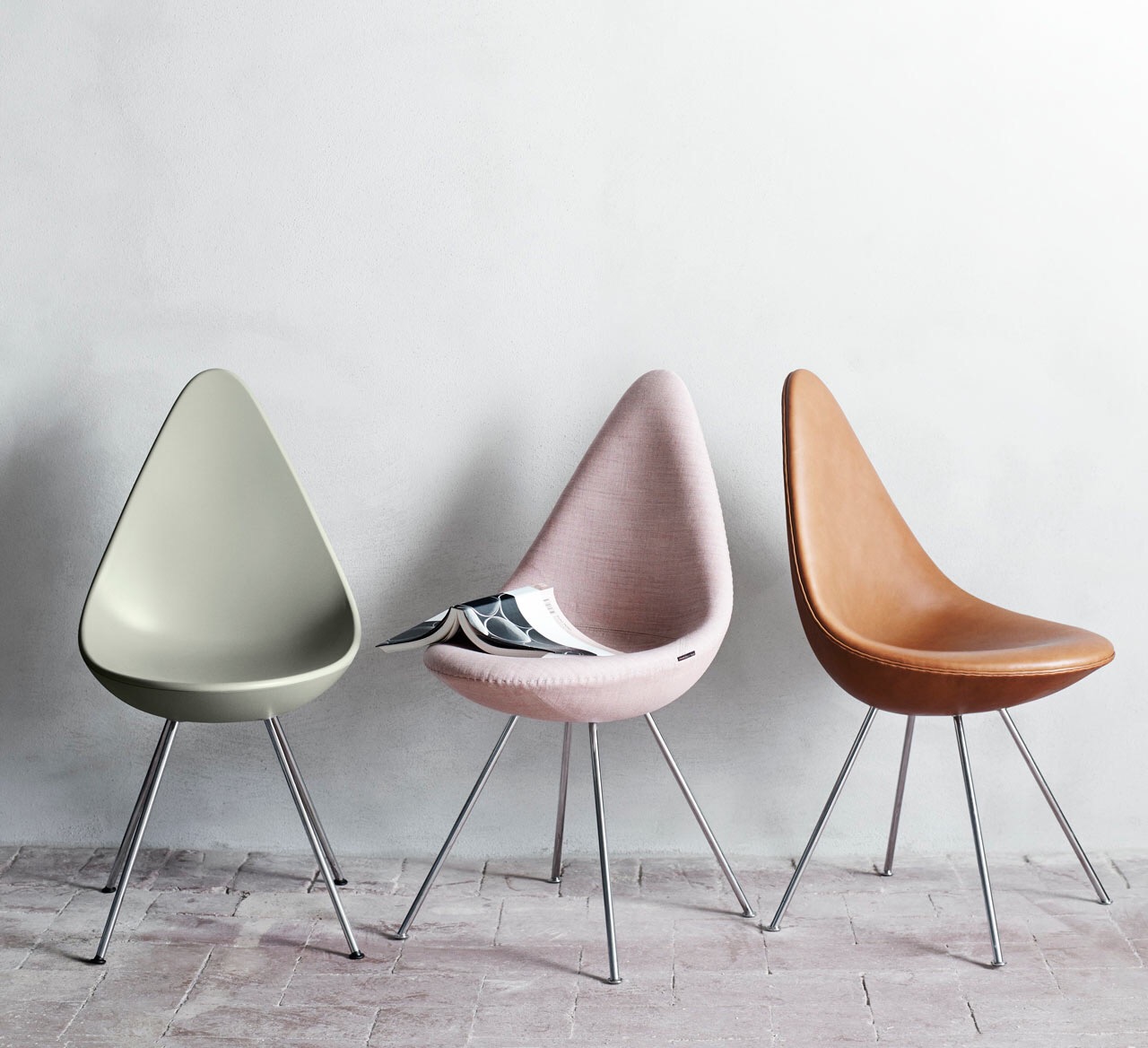 Unlike Gaudi's La Segrada Familia, this was not a chair that took decades to resolve, it was a design that was simply forgotten for a little while. However, it only takes one person to start a revolution. Which is exactly the case with the Drop chair. Originally designed for the SAS hotel in Copenhagen, the chair was later discarded form the scheme. As a design house Fritz Hansen have always archived their designs. Arne Jacobsen's grandson has always been a great lover of the Drop chair, and so he decided to take it upon himself to bring a little drop of joy into people's homes.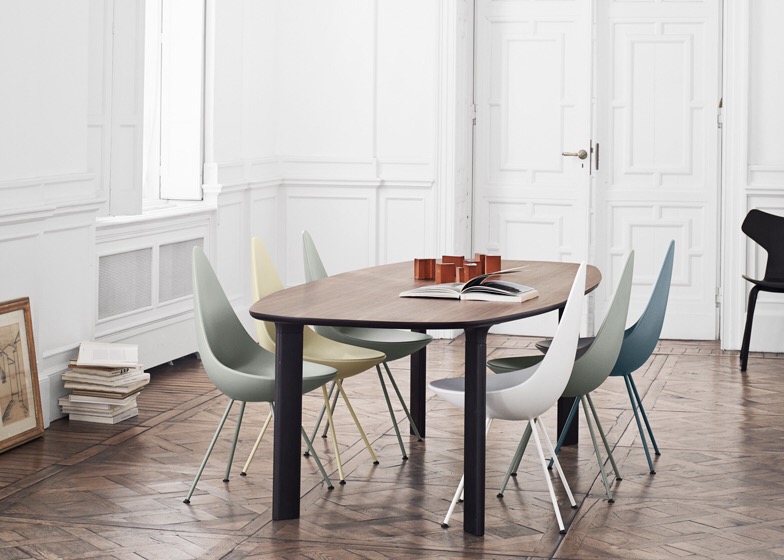 The more unusual thing about this little chair is that when it came to recovering its dimensions and ergonomics, as intended by the designer, nothing was found. This story is one of love and determination between a man, an object f beauty and its legacy.
The Drop Chair itself is a design that has stood the test of time, but most importantly, it is a chair that smiles back at you.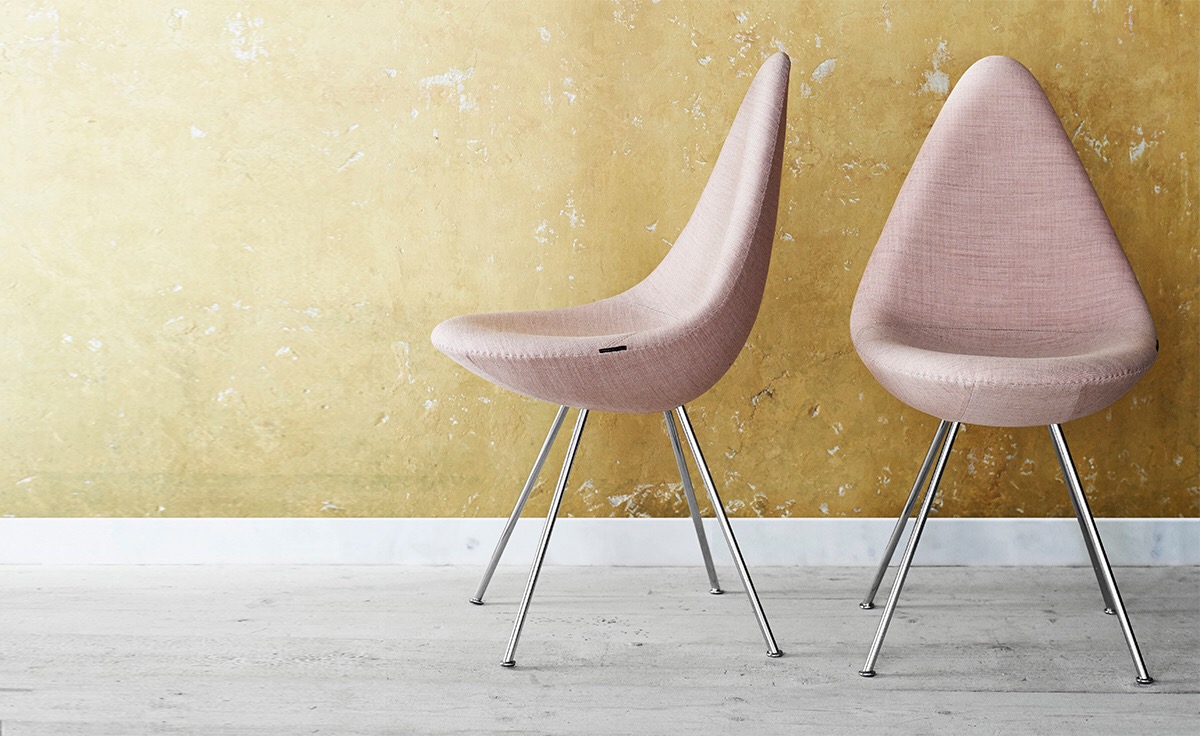 Categories
Tags