9 Hillgate Street, a contemporary house in Notting Hill designed by Seth Stein Architects, has been transformed into an innovative and evolving temporary exhibition space, produced by Fair & Co.
The project was initiated to invite artists, curators, galleries and the wider arts community to engage with the setting as a platform for exploration, discussion and debate.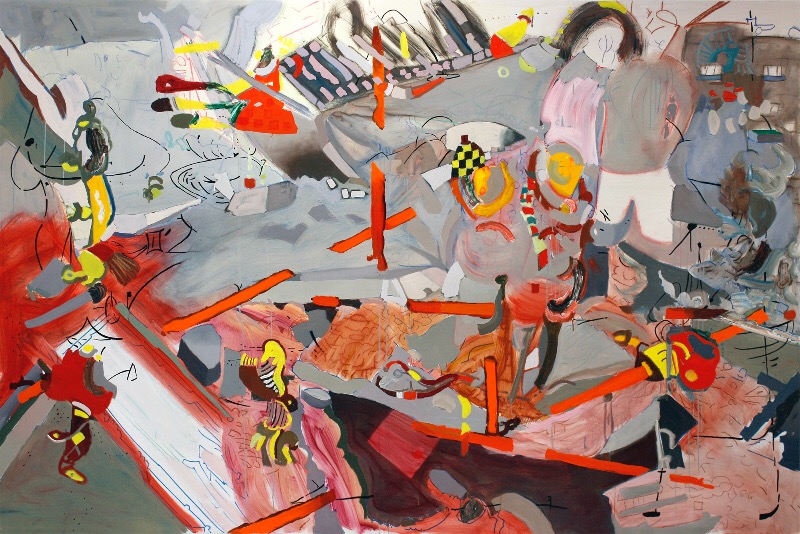 Alejandro Ospina,Pairs of Jaguar Shoes, 2014 Oil on canvas 200 x 300cm
The exhibition launches with contemporary artists Assa Ashuach, Paul Benney, Jodie Carey, Rafael Gómezbarros, Paul Hazelton, Julius Heinemann, Liane Lang, Alastair Mackie, Alejandro Ospina, Anne-Lise Riond Sibony, Kieran Stiles, Phoebe Unwin, Douglas White and Alexi Williams.
In line with this rotating platform, medieval art dealer Arcadia Cerri will be the first invited dealer to present a group of early carvings, spanning the Romanesque, Gothic and Renaissance periods.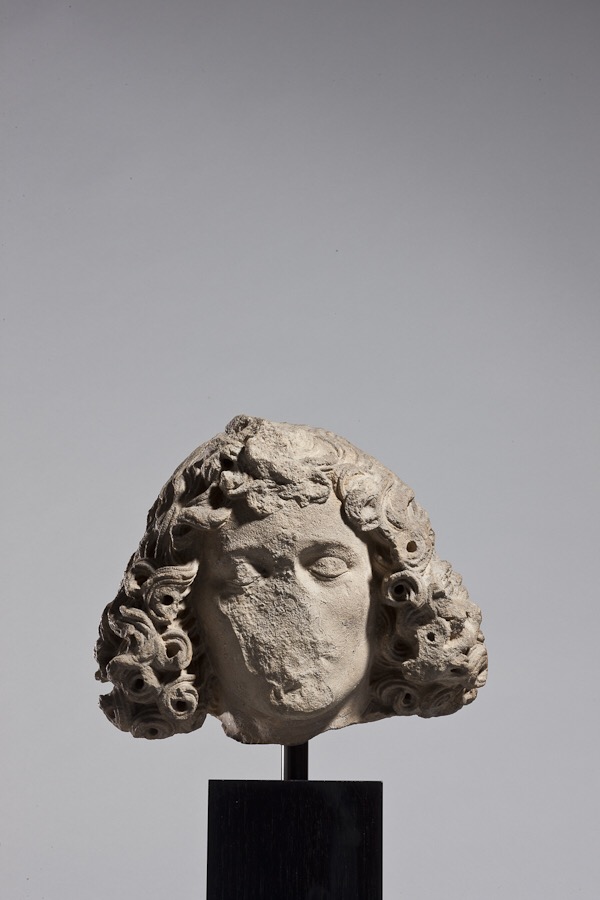 INVITED" 9 HILLGATE STREET Private View : Thursday 30th July 6-9PM Exhibition dates: 22nd July – 19th September 2015
Open: Wednesday – Saturday 12-6PM Also by appointment invited@fairandco.com
Flora Fairbairn is an art advisor and independent curator.
With her background in architecture, she has been producing pop-up exhibitions in unusual non-gallery and often architecturally interesting spaces. She has a reputation for discovering and launching the careers of some of the most exciting artists working in the UK today. She has worked with hundreds of artists, getting their work into a wide range of private and public collections around the world. Past projects include a group exhibition at La Casa Encendida Museum, Madrid in 2010, an exhibition of the best Cuban artists during the Havana Biennial in 2011 and a solo exhibition in Somerset House in 2012. In 2014 she launched art-advisory Fair & Co with Julia Fairrie to produce commissions by some of the best artists and designers around. Recently they curated an installation of 90 chairs suspended from the atrium ceiling of Selfridges, each transformed by artists, designers and architects and auctioned in aid of The Art Room.
Philly Adams is Senior Director, Head of Exhibitions & Acquisitions at Saatchi Gallery. Currently on exhibition is the second survey show, Pangaea: New Art from Africa and Latin America. Quoting The Art Newspaper 'Pangaea' at Saatchi Gallery was one of the most attended exhibition in London in 2014. The gallery's next major exhibition, Champagne Life, will be all-female and includes artists such as Julia Wachtel, and Alice Anderson.
Seth Stein Architects was established in 1990 as a design led practice and has completed a wide range of UK and overseas projects. One-off houses have been completed in coastal locations such as Finland, South Africa, the Turks & Caicos Islands and Cornwall, as well as urban settings including Toronto, Vicenza and throughout central London. Non-residential projects have ranged from the Baltic restaurant in Southwark, to the riverside offices of City law firm SJ Berwin. In 2013 Seth Stein Architects completed a project for the restoration of the Novo Cemetery, on the Mile End campus of Queen Mary University. Shortlisted for the RIBA 2014 Awards, the scheme was also granted a Grade II listing by Historic England. They have also completed a number of art galleries and public spaces including in Geneva and the stables courtyard visitor centre at Harewood House, Yorkshire (Grade l listed). Recently completed projects include an equestrian centre south of Melbourne, Australia (winner of a 2015 American Institute of Architects, Excellence in Design Award), as well as a new build country
house in Somerset (also shortlisted in the RIBA 2014 Awards).
Categories
Tags