Tabish Khan visits lots of London art exhibitions to bring you those you should visit during the week. Each one comes with a concise review to help you decide whether it's for you: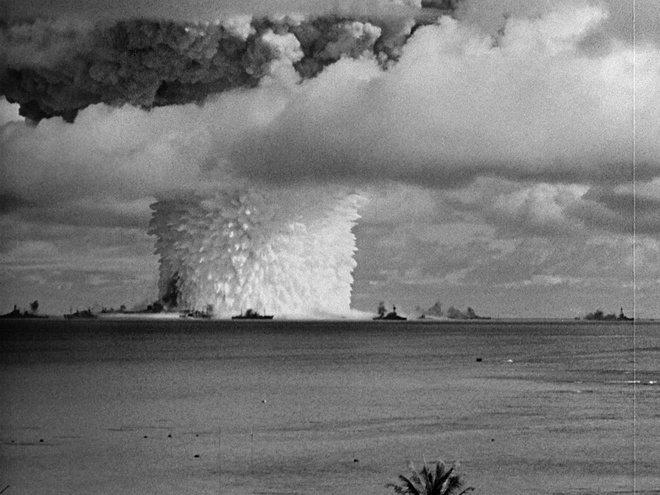 1. Crossroads by Bruce Conner @ Thomas Dane
Video footage of nuclear explosions captured in slow motion is both hypnotic and terrifying. Until 1 August.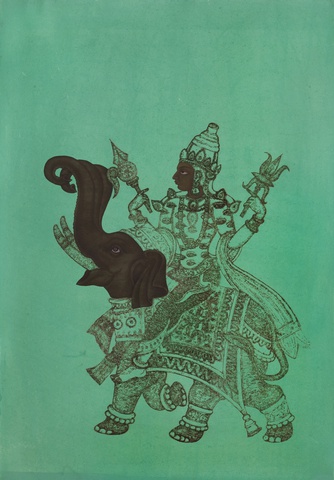 2. Muhammad Zeeshan: Funkier than a mosquito's twitter @ Kristin Hjellegjerde
These intricate works use religious imagery to create surreal artworks – a great blend of classical and contemporary styles. Until 1 August.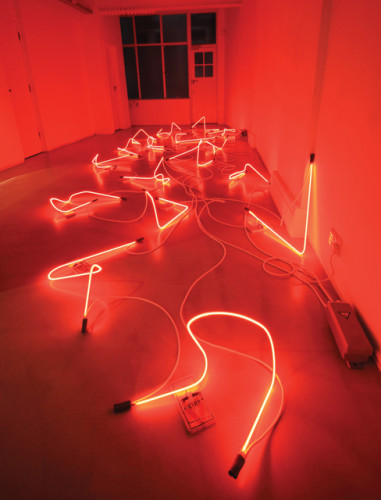 3. Ben Woodeson @ Berloni
A playful exploration of materials with neon lights contorted metal sheets and a work that will deliver an electric shock. Until 1 August.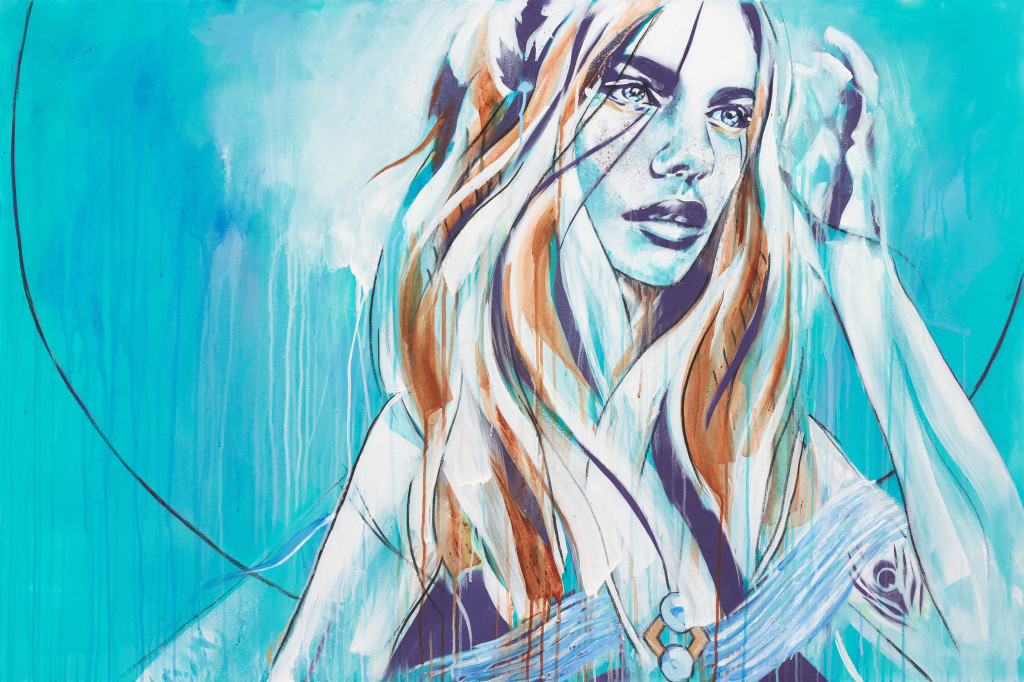 4. Hannah Adamaszek @ Curious Duke
Hannah returns with her beautiful women and theses portraits which combine street art with fine art. The newer works may not all hit the mark but with her close ups of faces she's still creating visually arresting pieces. Until 1 August.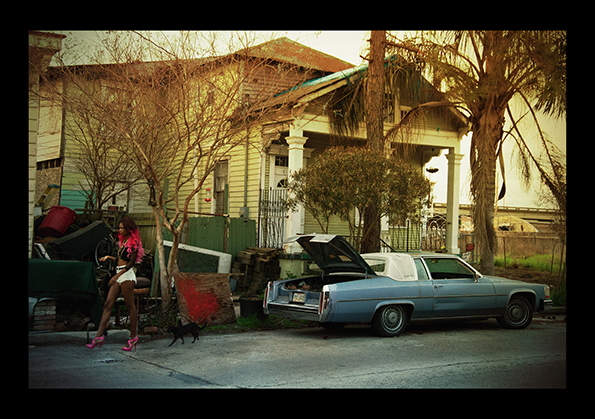 5. Ivar Wigan – The Gods @ 259-269 Old Marylebone Road
An exploration of black sub-culture in the US in this revealing documentary photography show. Until 31 July.
All images courtesy of the artist or the gallery.
Categories
Tags