The Skateroom and Paul and Damon McCarthy are aiming to finance the building of Skateistan's first skate school in Johannesburg, which will help bridge socio-economic differences through skateboarding and educational activities amongst the youth of the city and its suburbs.


Paul McCarthy, Paul McCarthy/Damon McCarthy 'McCarthy PROPO Skateboards Full Set of 10'
Skateistan began as a grassroots 'Sport for Development' project on the streets of Kabul in 2007, and is the brainchild of professional skateboarder, Oliver Percovich. It is now an award-winning, international NGO with projects in Afghanistan, Cambodia and South Africa, and is the first international development initiative to combine skateboarding with educational outcomes. Skateistan believes that when the youth come together to skateboard and play, they forge bonds that transcend social barriers, and the charity provides safe places for this to happen in otherwise war torn and underprivileged communities.

Paul McCarthy, Paul McCarthy/Damon McCarthy McCarthy PROPO Skateboard Collector's Set
Driven by Damon McCarthy's support for the project, Paul McCarthy has selected 10 of his famous PROPO photographs for a limited edition collection of skateboards. The first 35 sets come in a custom-built flight case accompanied by an exclusive 11th PROPO hand signed by the artist.
Each of the remaining 215 editions per PROPO has the artist's signature printed on the back of the skateboard and each is hand-numbered.
All Available to buy : HERE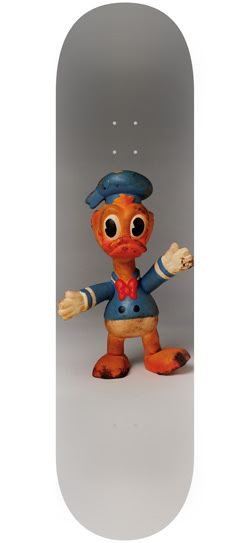 Paul McCarthy, Paul McCarthy/Damon McCarthy
'Donald'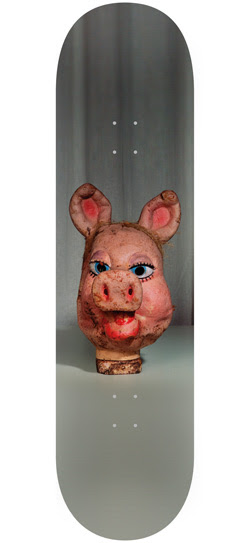 Paul McCarthy, Paul McCarthy/Damon McCarthy
'Piggy'
Categories
Tags