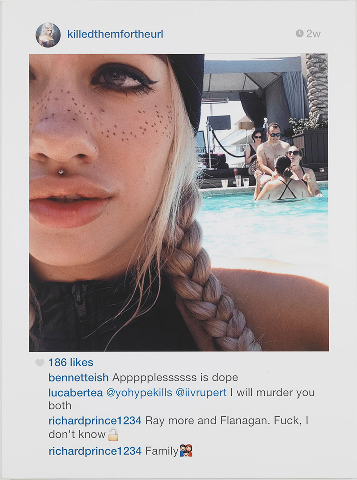 By now you've surely heard about Richard Prince's new work and the noise created about his appropriation of other people's instagram pictures. It's interesting that for Prince this isn't a new move – repurposing mainstream imagery has long been part of his practice ( see his Cowboy work, below) but this current show has hit a nerve in a new way.  Something else is clearly at play – so is it the taking of images from Instagram and the feelings it stirs up about privacy and ownership, or is it simply the subject matter of young women instead of butch cowboys?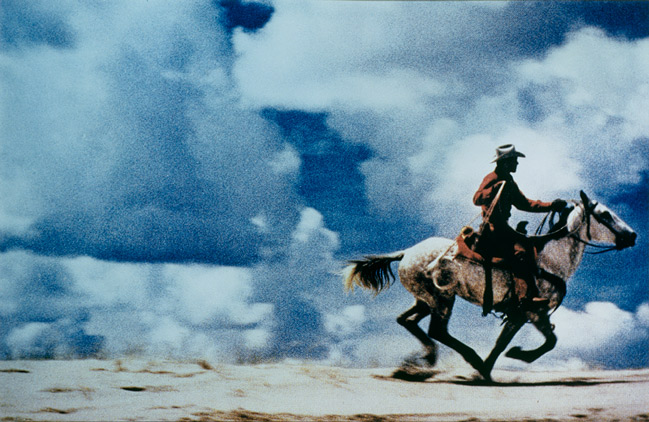 Untitled (Cowboy), 1989. Richard Prince (American, born 1949) Chromogenic print; 50 x 70 in. (127 x 177.8 cm) Purchase, The Horace W. Goldsmith Foundation …
Certainly the mainstream media have been all over this story –
The New Yorker: Richard Princes Instagrams
The Guardian: Richard Prince v Suicide Girls in an Instagram price war
The Independent: Stolen Instagram photo-sells for $90000
But what do you think? You can now decide yourself by visiting his exhibition at Gagosian London's Davies Street gallery – or join in online as the gallery suggests – by taking and hashtagging a selfie.
Instagram from the opening of Richard Prince New Portraits Gagosian Davies Street London
Until- AUGUST 1st, 2015 17-19 Davies Street London W1K 3DE
About Mark Westall