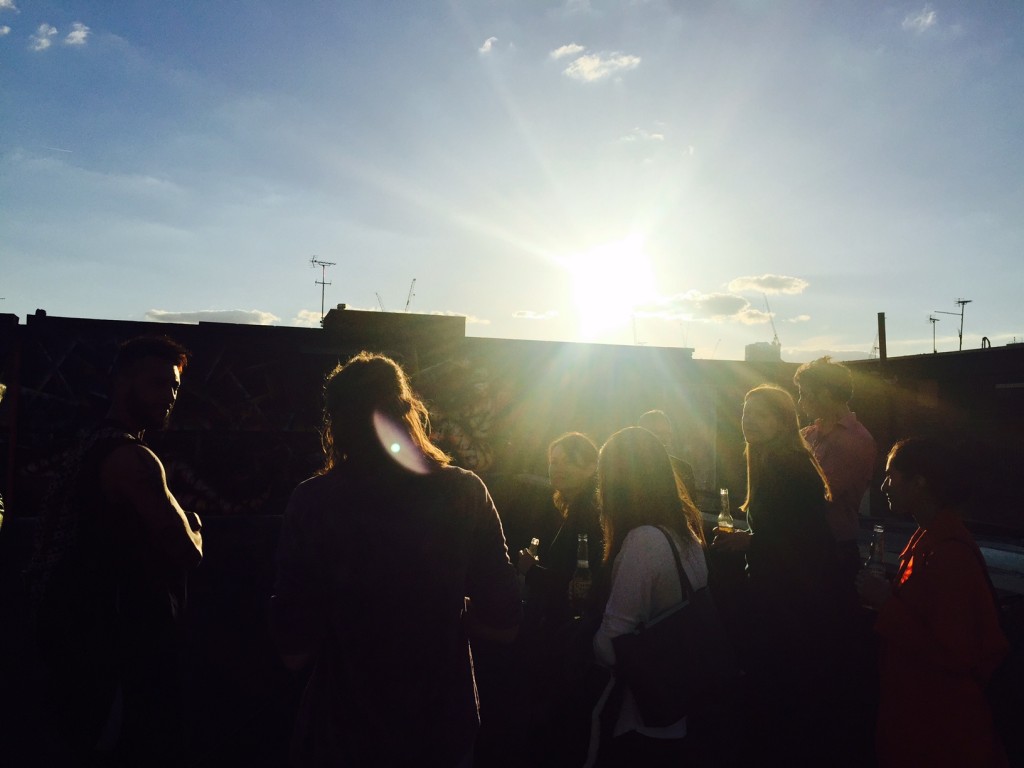 Well THAT was fun! Last night Jealous Gallery & Print Studio hosted a group of FAD readers for an evening and  we had an amazing time.
First up there was a talk through the excellent show 'Comedy Carpet OffCuts' currently up in the gallery by Gallery Manager Louise…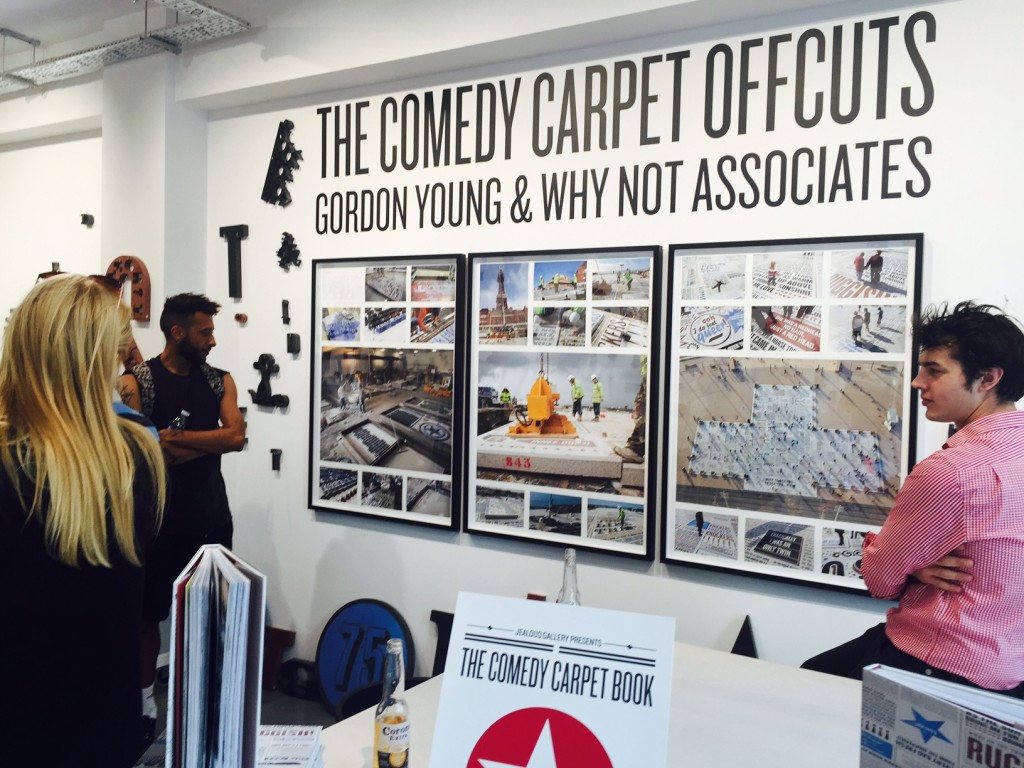 Then we headed up onto the roof for a look at the rooftop mural, a regularly changing work by invited artists. This piece is 'The Sexy Ones' by Chilean artist Otto Schade, and uses his signature ribbon style.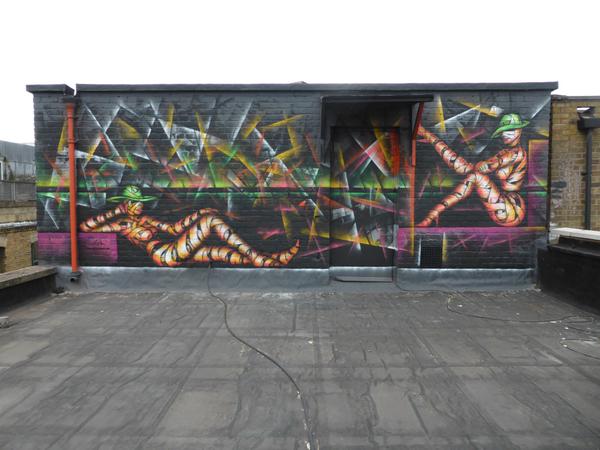 The view up there behind the famous Jealous sign is pretty amazing.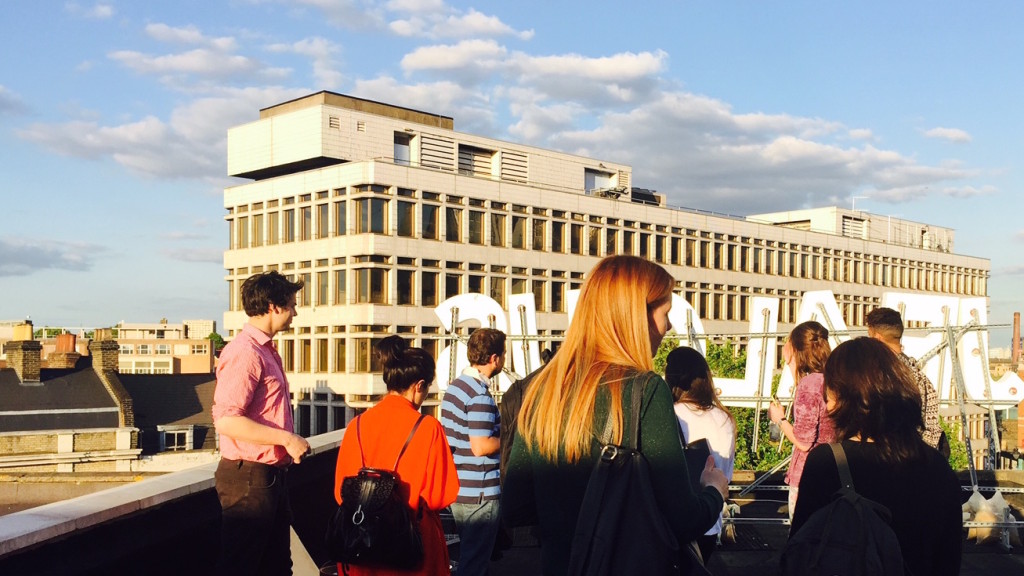 Heading into the studio we met some of the printers busily working on a project for Ben Eine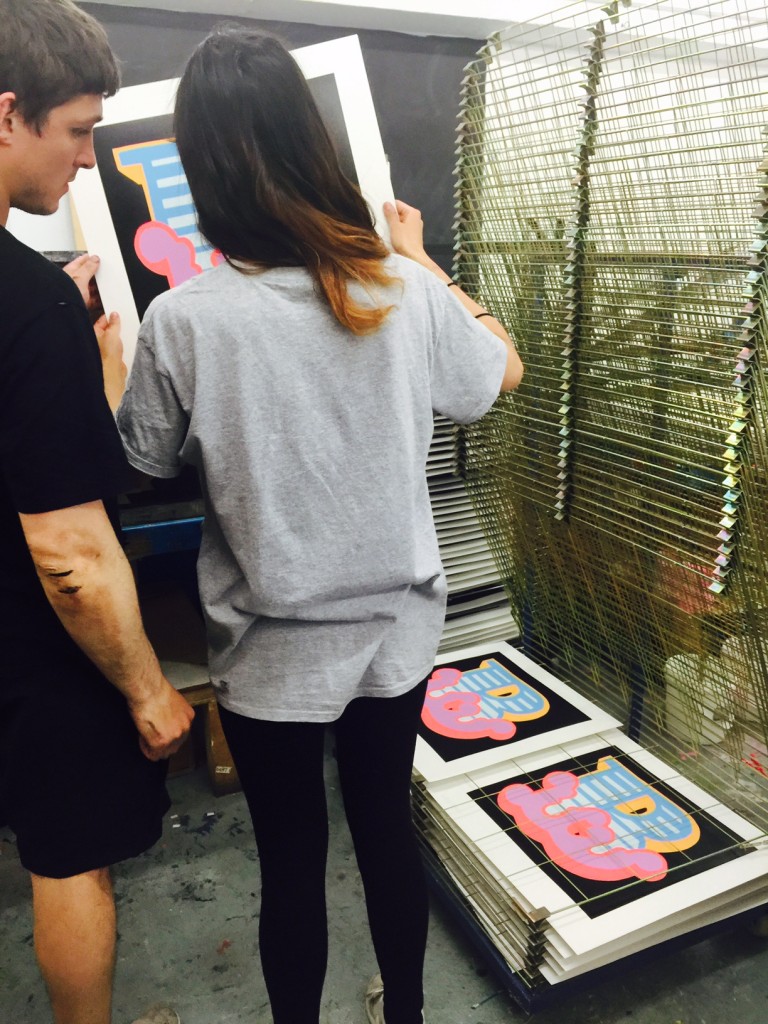 And then, fantastically, we got to make our own prints. Artist and Studio Manager Adam Bridgland had created a great work for us to get to grips with. Let's just say now, printing is VERY satisfying, and quite addictive.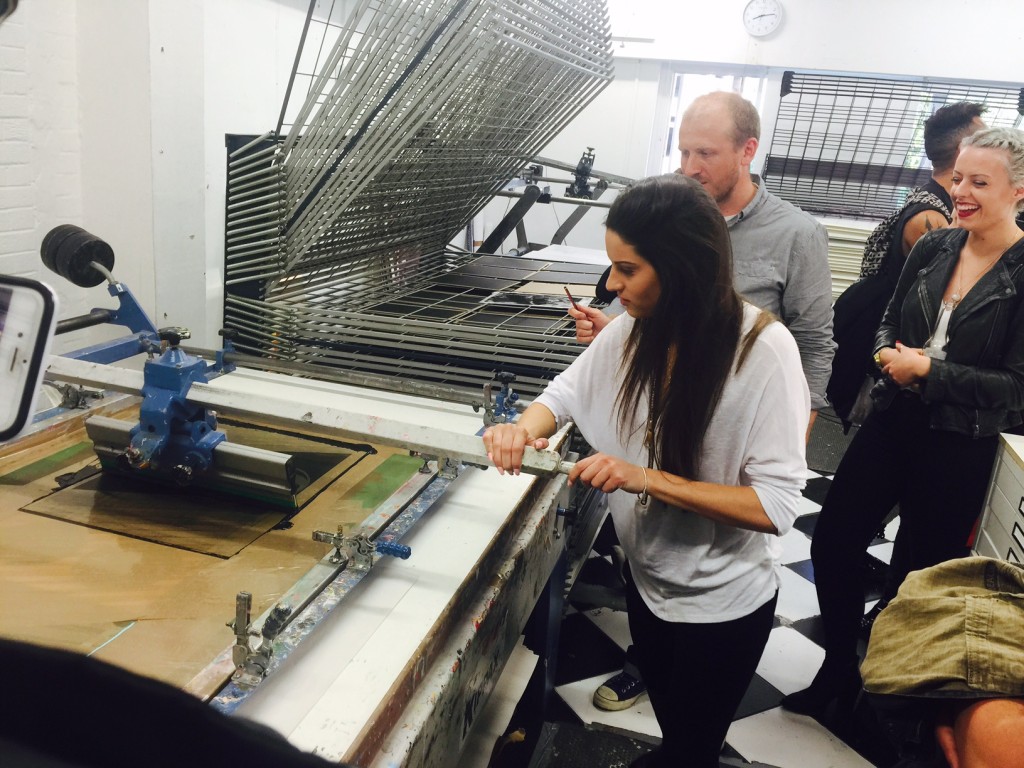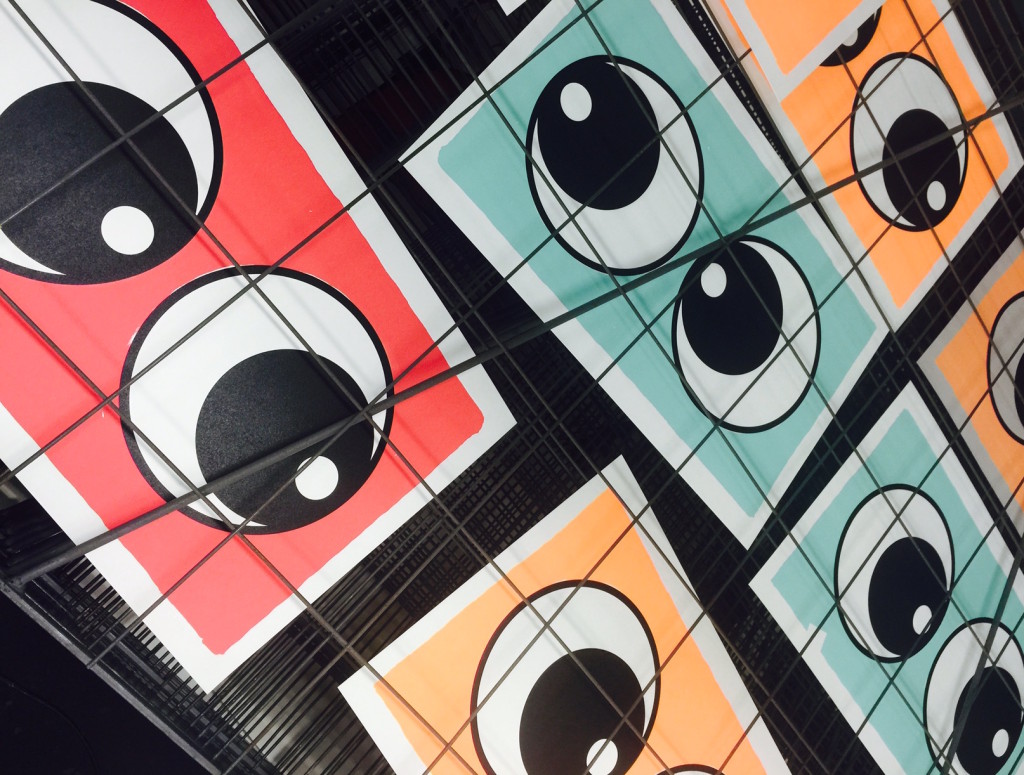 Everyone got to take their own print of Adam's artwork home.
We also met Jess, Jealous' Creative Director, who talked us through paper details and set up another print for us, the excellent Sartre quote "Hell is Other People". Did we mention printing is very satisfying?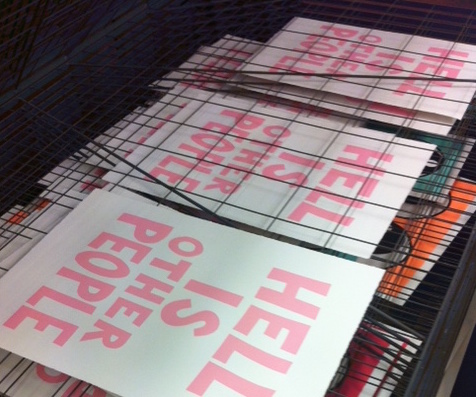 We also got to take these home. It was pretty amazing.
Thanks to everyone who came, and an especially big thanks to Dario, Adam, Jess, Louise, Henry and the rest of  the Jealous gang!
#FADNightOut is a new idea for us – but one we really like.  If you are interested in being our next host, get in touch here.
Categories
Tags