This Saturday try and make it down to London's truly global art fair and catch these highlights when there
1 Freedom Audit
Freedom Audit is curated by Kathleen Soriano, independent curator and former Director of Exhibitions at the Royal Academy of Arts.
Recent world events have challenged notions of freedom in the broadest sense and have led us to question the boundaries of taste, of mutual respect and of tolerance. With this concern in mind, Soriano  conduct a curatorial enquiry into the ways in which artists, from across the globe and from a wide-range of cultures, are negotiating a path through these issues and making sense of the politics surrounding them.
Sulger-Buel Lovell their booth space and art project from Jenna Burchell
sulger-buel-lovell.com/
White Rainbow their booth and their art project from Hidemi Nishida Fragile Dining
2015 Found materials from onsite at Art15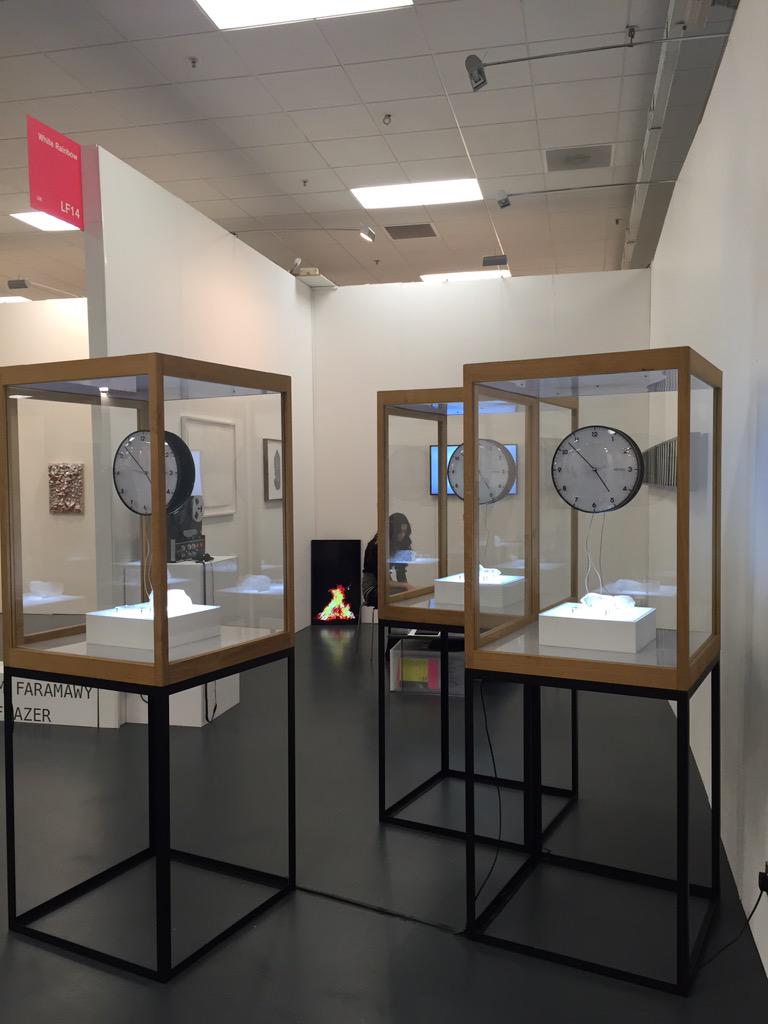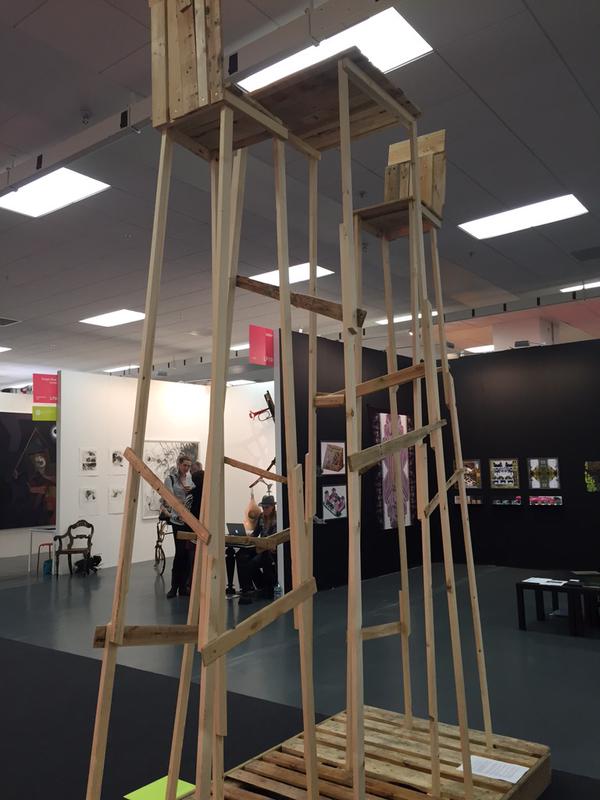 Hus Gallery
One of my favourite booths at last night's @Art15London_ – @HusGallery showing #KonradWyrebek pic.twitter.com/4jwPpZxDnY

— Fiona Russell (@firussell) May 21, 2015
3 Emerge galleries
Sabrina Armani
Hanmi
Bosse & Baum
4 Talks
Saturday 2pm #IRL Panel Discussion
Moderated by Valentina Fois (#IRL curator and founder of La Scatola Gallery)
Speakers include: Morgan Quintance (writer and broadcaster), Wolf Lieser (Director, DAM Gallery, Germany), and Francesca Gavin (writer, curator and journalist)
5.45pm Artists for Nepal
In response to the recent events in Nepal, Gaynor O'Flynn, curator for The British Chapter of The Kathmandu International Art Festival, launched www.artistsfornepal.com at the Venice Biennale and will be discussing this initiative at Art15.
Saturday 23 May 11am – 7pm Olympia Olympia Way London W14 8UX www.artfairslondon.com
Categories
Tags