Twelve leading artists have created unique artworks, each featuring a 1:18 scale replica of the iconic Rolls-Royce Ghost, for a one-of-a-kind collection.
These spectacular artworks, donated by some of the biggest names in contemporary art, will be on show from 20th-25th May 2015 at Rolls-Royce Motor Cars London in Berkeley Square to raise valuable funds for Breast Cancer Care.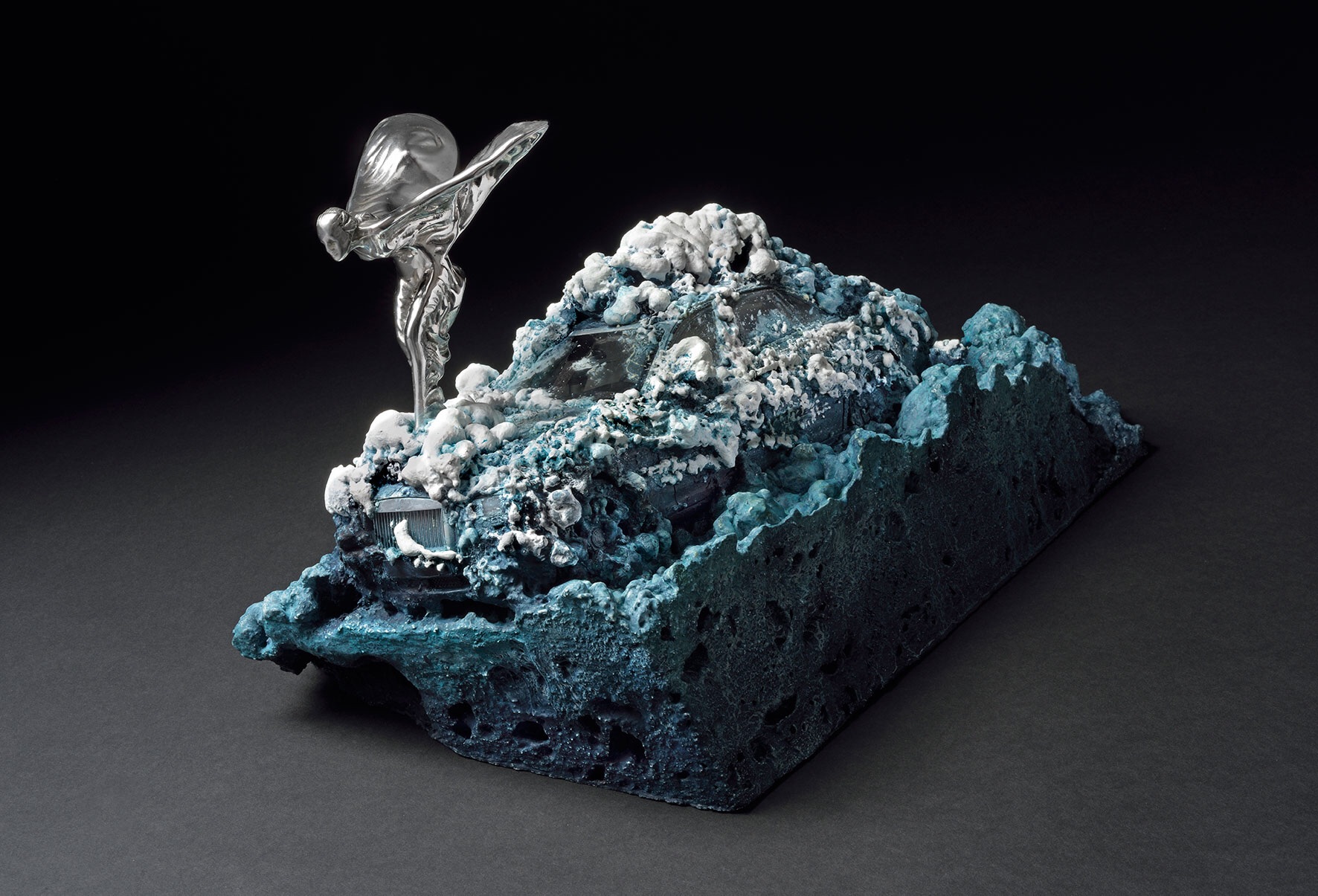 Maggi Hambling Out of the Depths
The model motor car has been transformed to create an extraordinary collection of one-off art pieces, created by artists including: Maggi Hambling, Richard Wentworth, Gavin Turk, Mark Wallinger, JJ Adams, Sam Taylor-Johnson, Charming Baker, Natasha Law, Angela Palmer, Andrew Salgado, Stuart Semple and Yinka Shonibare.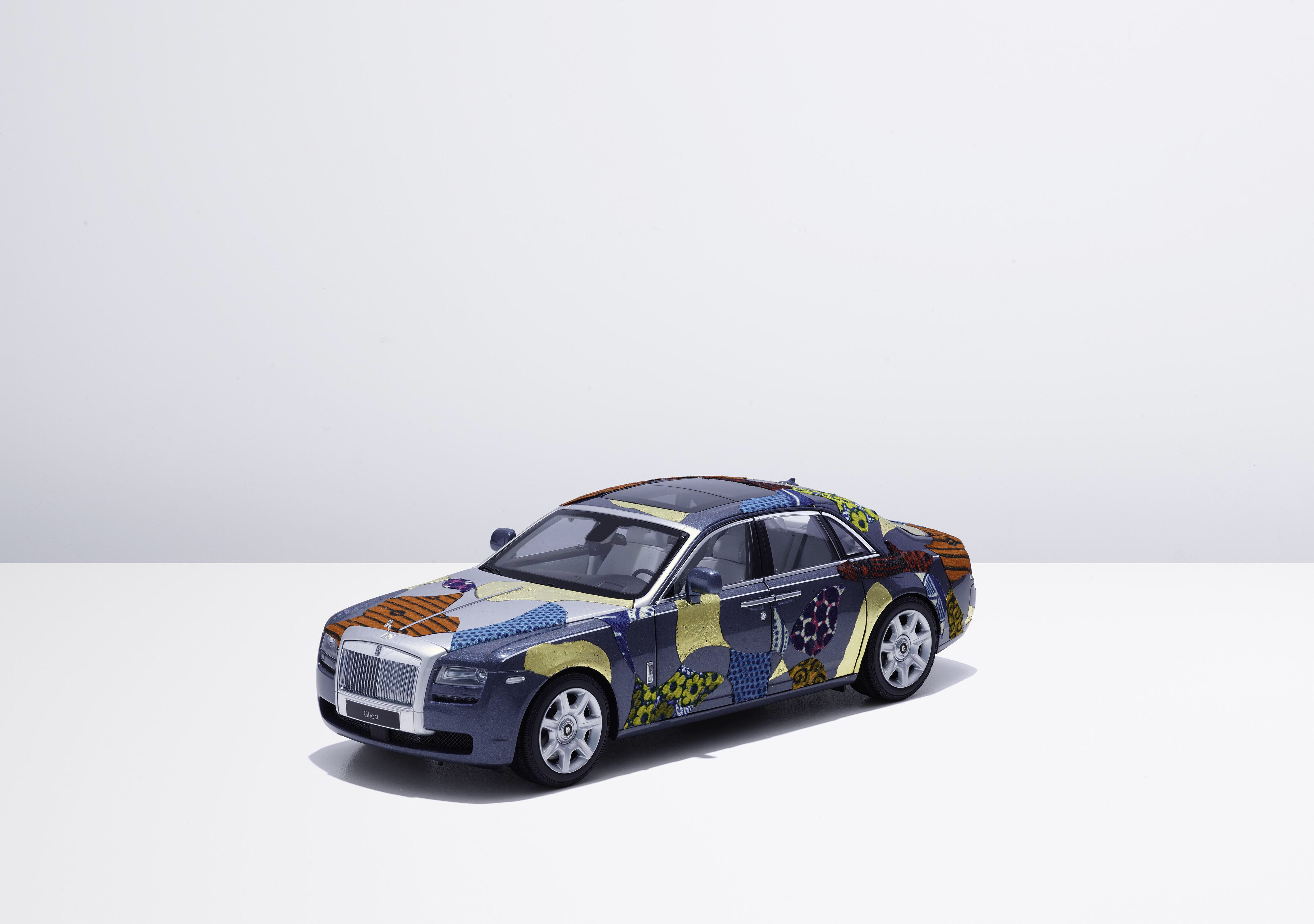 Yinka Shonibare Mosaic Patterned Rolls-Royce
London artist Charming Baker, known for his emotionally charged work, explains the thinking behind his artwork, 'One in Eight'.
"It is important to me that the work I produce for this brief is relevant to the subject matter we're dealing with. One in eight women in the UK will be diagnosed with breast cancer in their lifetime. So I have set the car in a clear block of resin, suspended in the middle of the block – floating, pristine. The block has been drilled 16 times, in a very orderly and simple grid pattern. Fourteen drill holes pass through the clear set resin only, two pass through the resin and the model car. It is a sculptural piece which looks very simple, but with an underlying reference to the huge numbers of people who are touched by breast cancer in the UK each year."
The Auction Preview will take place from 20th-25th May 2015 at the Rolls-Royce Motor Cars showroom in Berkeley Square. Opening times Monday to Friday 09:00 – 18:00, Saturday10:00 – 16:00, Sunday 11:00 – 17:00. The collaboration will conclude with a private auction at the Royal Automobile Club on 30th June 2015.
To place a bid contact Emily Hoogstraten, Philanthropy Manager Emily@breastcancercare.org.uk
www.breastcancercare.org.uk/artproject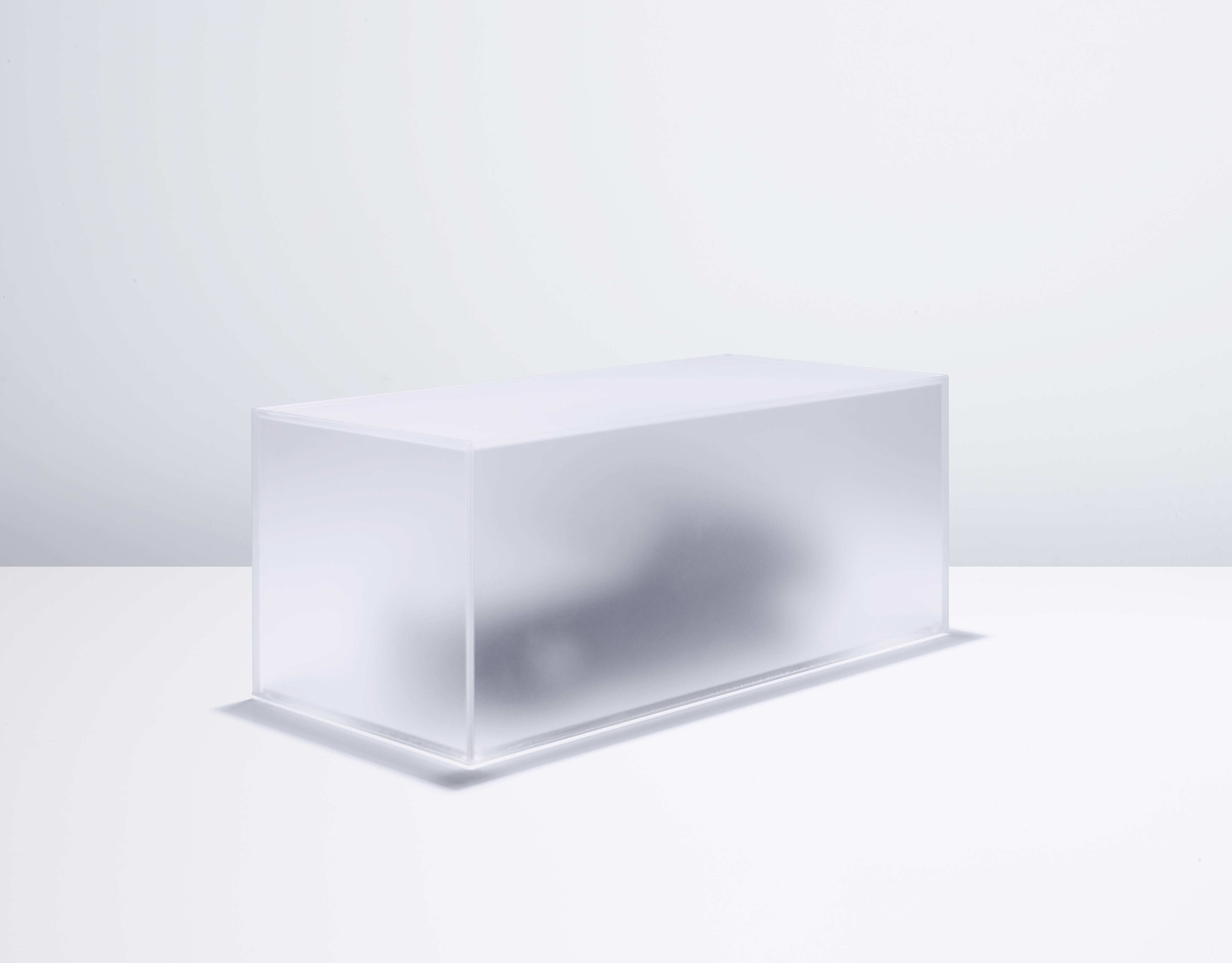 Mark Wallinger Rolls-Royce Ghost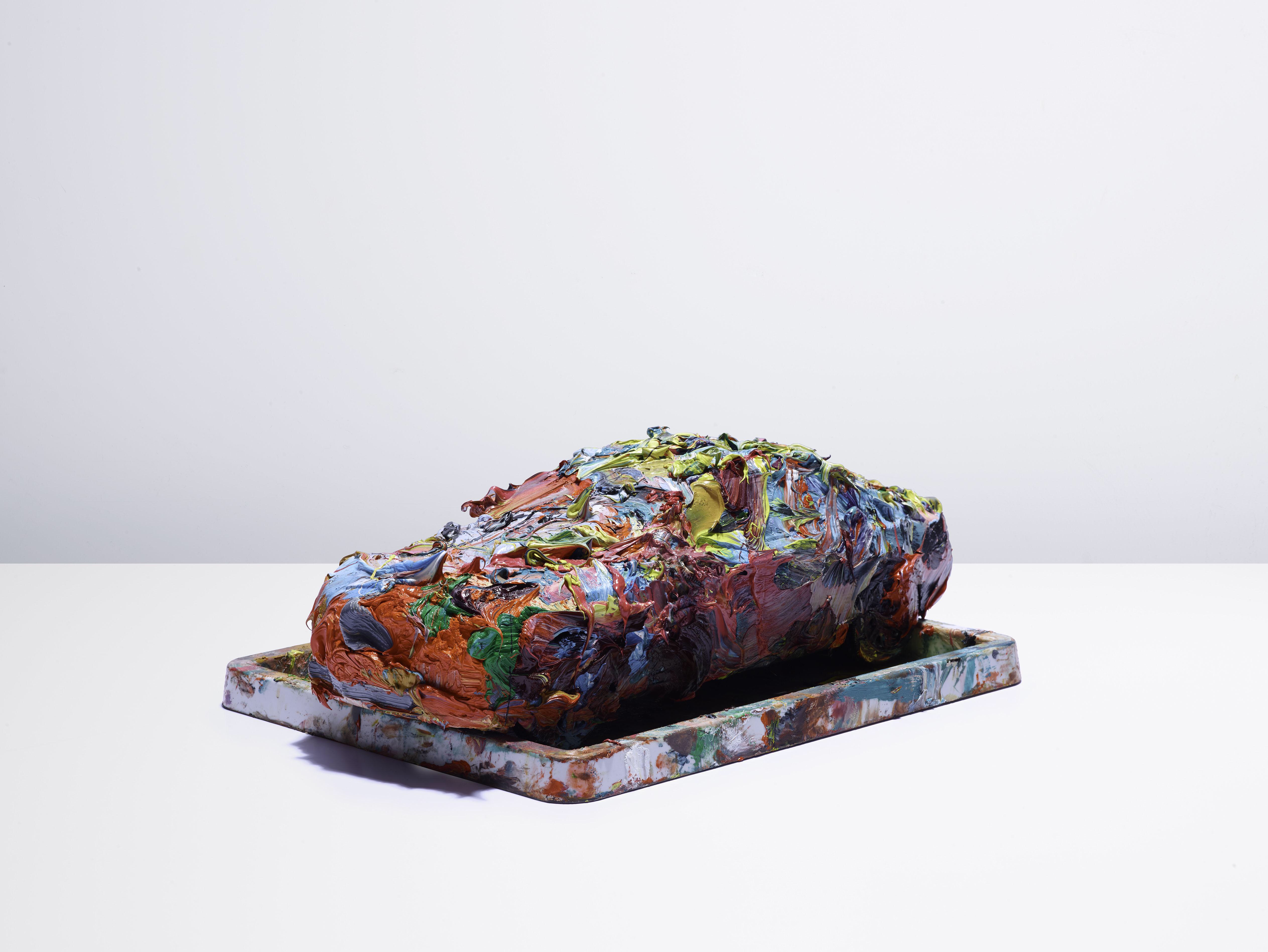 Andrew Salgado Painter's Palette
Categories
Tags