Family Tree (2000) by Zhang Huan. Images courtesy of the artist
The Whitworth announced this week that Four Decades of Chinese Art will be the next major exhibition in their newly renovated exhibition spaces. The exhibition will be the first UK show curated from the renowned M+ Sigg Collection. It brings together 80 significant works by leading contemporary Chinese artists including Ai Weiwei, Cao Fei and Zhang Peili, to examine how art can question, challenge and stimulate.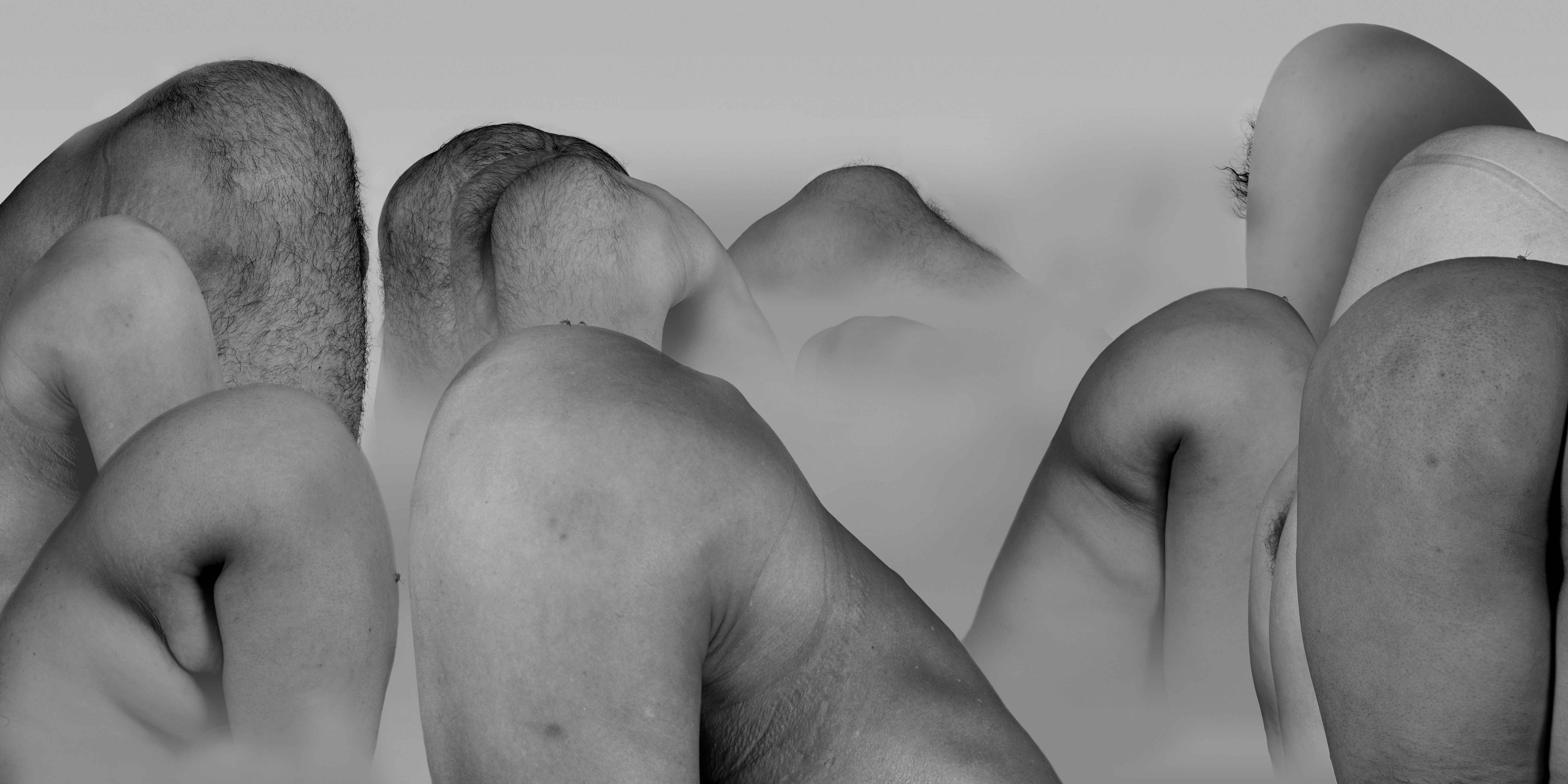 ???????It Looks Like A LandscapePainting(2004) by Liu Wei. Image courtesy M+Sigg Collection
Spanning forty years, it will explore questions concerning the conditions for artistic practice, freedom of expression and the freedom of art by taking visitors on a journey through the subversive practice of artists including the 'No Name Group', via events on Tiananmen Square in 1989 and ending with the incredibly vibrant art scene of today. Highlights include Family Tree (2000) by Zhang Huan, one of the most influential and provocative contemporary artists working today. This photographic work is the result of a single day's performance where nine calligraphy painters took turns to write lyrics about the artist's family history on his face. Weng Fen's On the Wall series (2002) captures China in the throes of rapid urbanisation in the early 2000s. Often featuring adolescents sat on a wall, these extraordinary photographs present the personal transition that mirrors China's own economic, political and social change.

Still Life 1993, (2000). Installation,3600 stone tools dating from the late Stone Age to Shang Dynasty. Ai Weiei. M+Sigg Collection, Hong Kong.
The Whitworth will also exhibit Ai Weiwei's installation, Still Life (1995-2000). This mass-display of thousands of Stone Age axe heads is an iconoclastic gesture made to offset the value and importance of the ancient object.
Exhibition Dates: 1st July – 20th September 2015 The University of Manchester, Oxford Road, Manchester, Lancashire M15 6ER www.whitworth.manchester.ac.uk
Last week, it was announced that the Manchester-based art gallery had been nominated for the most prestigious museum award in the UK: the Art Fund Prize for Museum of the Year 2015, which comes with a cash prize of £100,000.
The winner of the prize will be announced on Wednesday 1 July, during a ceremony held at Tate Modern.
Categories
Tags