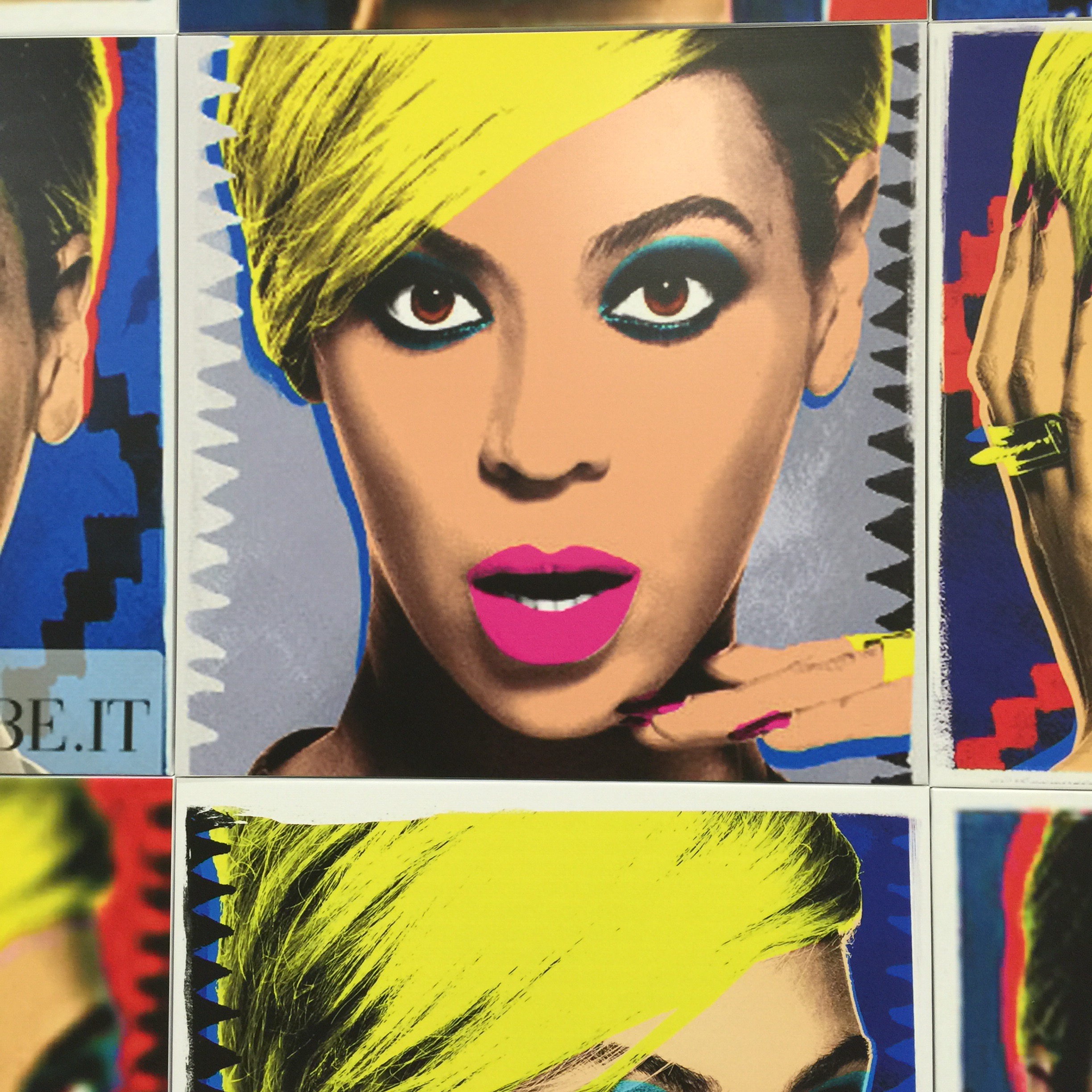 Installation views, Jonathan Horowitz, 304.8cm Paintings, Sadie Coles HQ, London, 26th March – 30th May 2015 all photography Mark Westall
Jonathan Horowitz's 304.8cm Paintings, features a new series of paintings traversing themes of art and technology including the digital screen.
Uniform in scale – each canvas measures an identical 304.8 cm (ten feet) in height – the works address the concept of translation and its inherent imperfections, using pop-cultural icons as ciphers undergoing refraction and reformulation.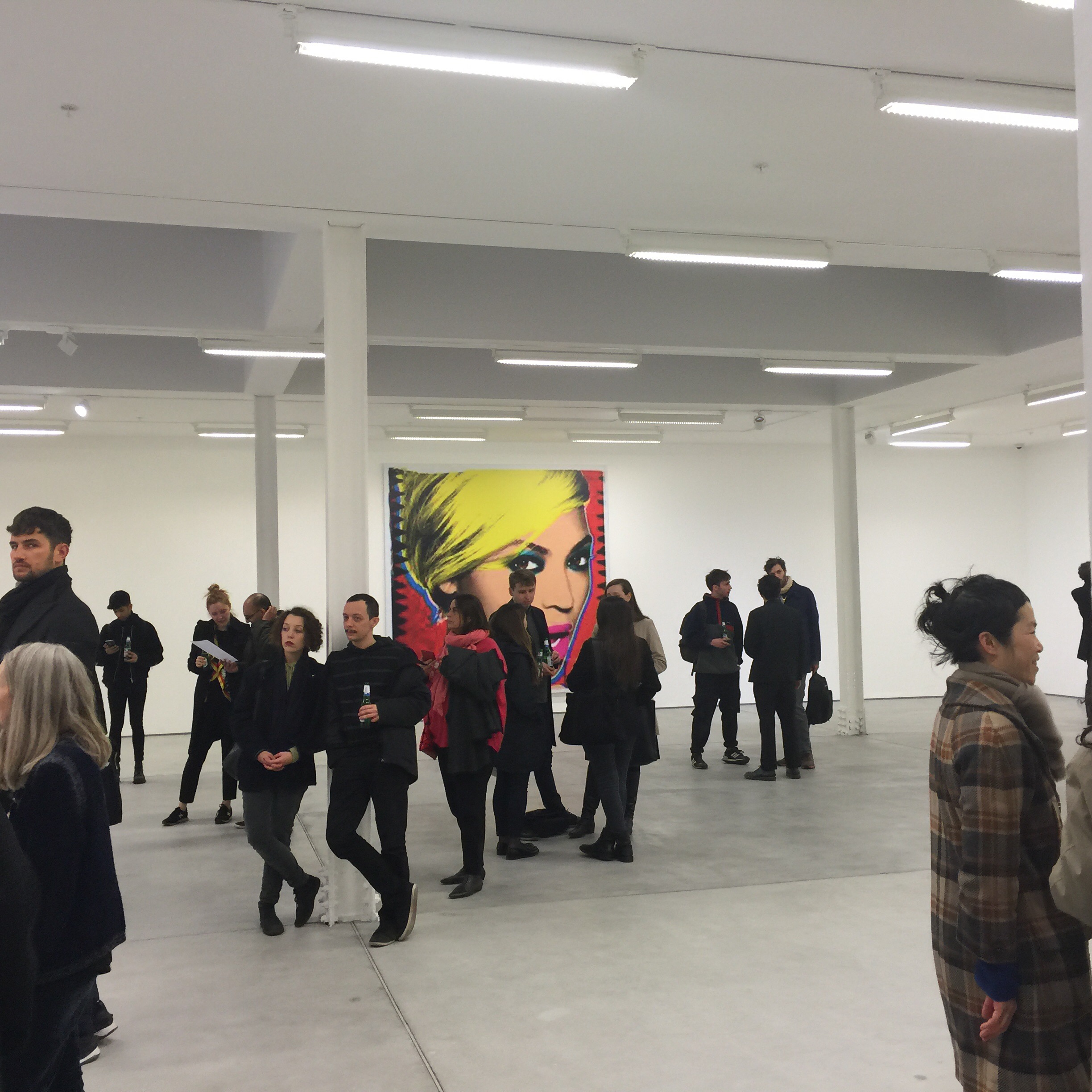 Seriality as a motif of Pop art is invoked in a new series of portraits of Beyoncé, arranged in the modular format of Andy Warhol. Horowitz has lifted the images from a Pepsi advertisement which itself pastiches the overlaid tints of Warhol's Marilyn silkscreens. Downloaded from different websites, the combined portraits demonstrate a wobble or discrepancy in resolution and skin tone, holding up a figurative mirror image to the dot paintings. The oft-fetishized imperfection of Warhol's screening process is here translated to a digital realm, the printing being uniform, the posting of images where mutation occurs. As in previous works, Horowitz looks at a celebrity whose identity is itself 'in translation' – a fluid construct moulded for and mediated through the popular imagination.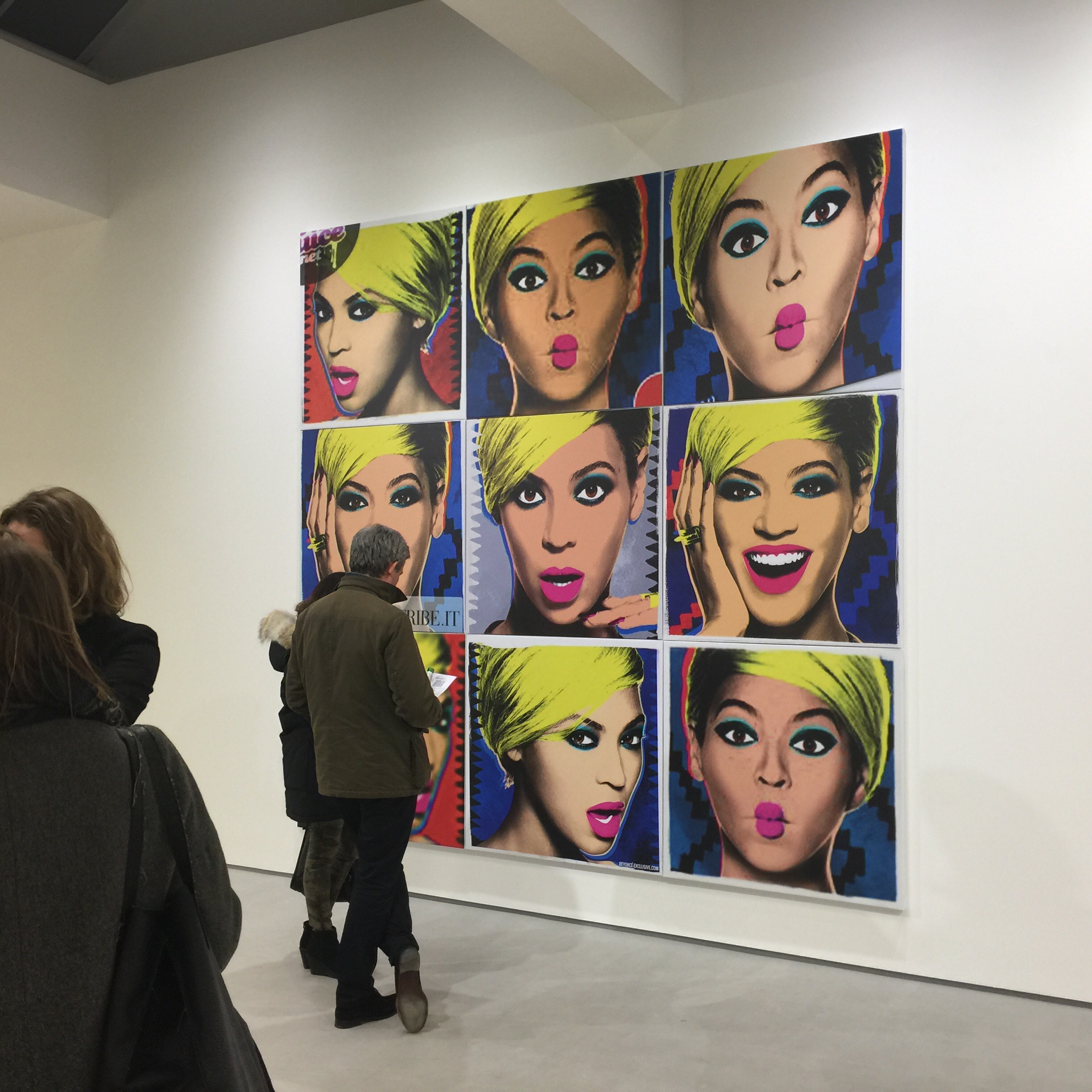 Shuts May 30th …
About The Artist
Jonathan Horowitz(b.NewYork, 1966) has exhibited work internationally since the early nineties. Recent exhibitions include Your Land/My Land: Election '12, staged concurrently at seven museums across the US (from the Hammer Museum,Los Angeles to the New Museum,NewYork, 2012); minimalist works from the holocaust museum,Dundee Contemporary Arts, Dundee, Scotland (2010-11); Apocalypto Now, Museum Ludwig, Cologne, (2009); and the retrospective exhibition, Jonathan Horowitz: And/Or, P.S. 1 Contemporary Art Center, New York (2009). Horowitz lives and works in New York.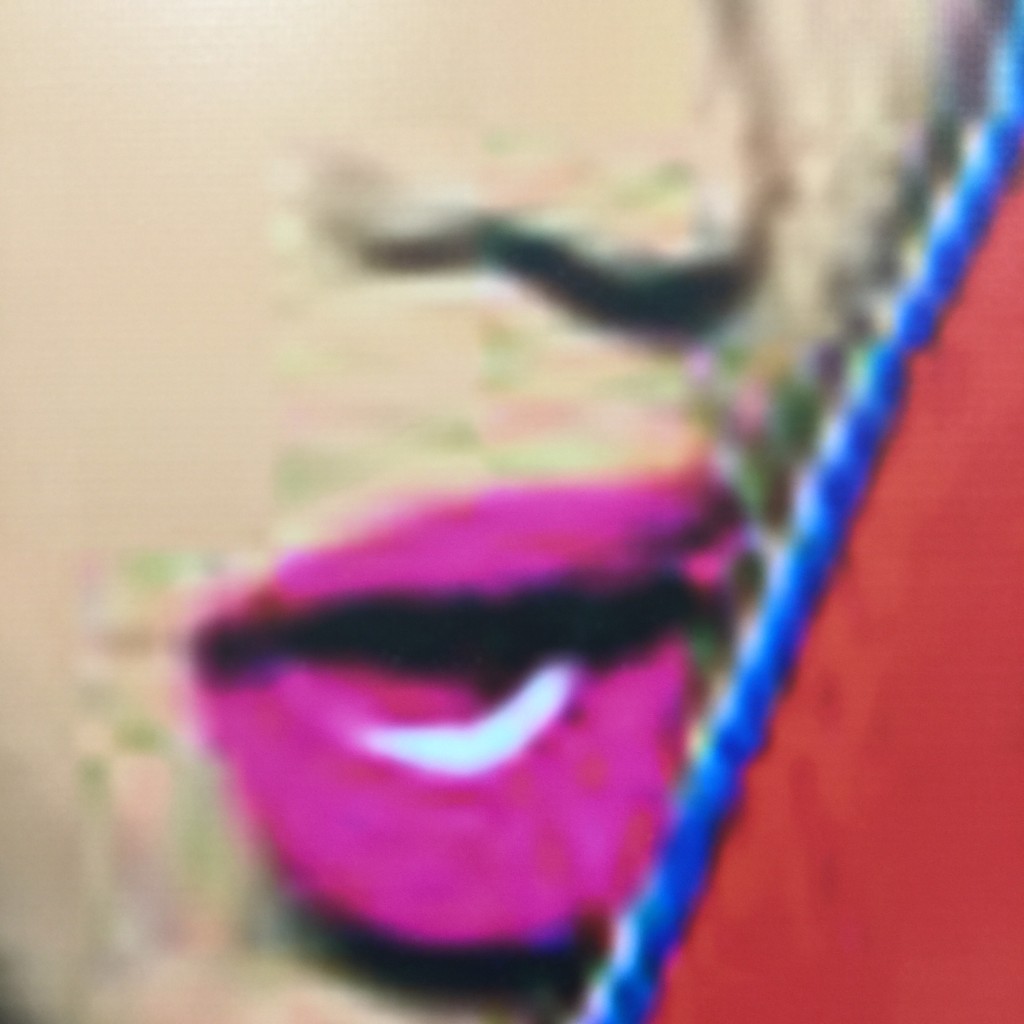 Categories
Tags