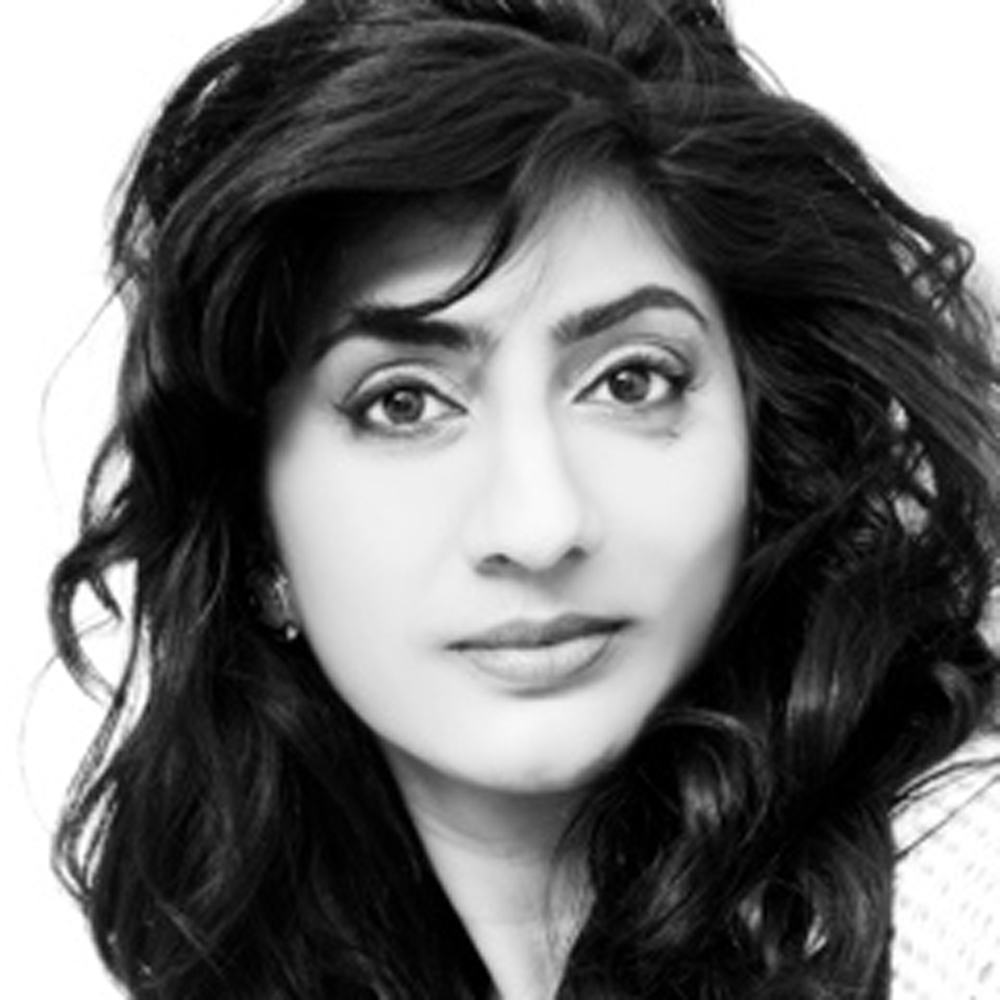 Lee Sharrock talks to Anshu Bahanda, Founder of Aabru Art and Curator of "Transcending Boundaries 2015" at Lacey Contemporary Gallery.
1. How did the collaboration come about with Lacey Contemporary Gallery?
We came across Lacey contemporary last year not long after they were launched and they seem like an interesting gallery to work with. I love the location and the concept of a 'Holland Park' gallery. We have a few projects planned going ahead so watch this space!
2. I noticed that the name of your organisation 'AABRU' Art comes from aa.bru – the noun meaning honour, dignity, fame. It's a really interesting name for an arts organisation. Why did you pick that noun, is it a reflection of the kind of artists that you are showcasing?
Yes – Aabru really does explain the ethos of the artists we work with and where we want to take them. When I first came across some of these amazing artists from Africa and saw their art, I realised that this art needs to be shown to the world and that these artists need to be honoured internationally as well.
3. This is the 3rd annual 'Transcending Boundaries' exhibition and it launches at Asia House before moving to Lacey Contemporary Gallery. Did you come up with the original idea for 'Transcending Boundaries', and how did you make it happen?
Yes 'Transcending Boundaries' is the brand name of the exhibition that Aabru Art does once a year. It was actually formulated years ago when in conversation with an artist I said ' we are Transcending Boundaries at every level – socially, economically and in the art world – we need to show this to the world!' That's how the name was born.
I have been working closely with the artists and trying to expose them to the world. Transcending Boundaries was a byproduct of that. It is one of the things we do – it's not the only thing. We are working on a number of other projects – one of them is a collateral event at the Venice Biennale which I am advising on and 5 Aabru Artists are represented there.
4. You have an interesting background working in emerging markets in the Banking sector, before studying film and art, and you also have a Masters in Computer Science and a BA in Economics. It's an impressive and eclectic CV. How did you move from banking into curating, and is your interest in promoting artists from emerging art markets rooted in your experience of emerging markets as a Banker?
I was brought up in India and as your rightly pointed out, have worked with the emerging markets as a banker. I always loved art and used to buy it for myself. It became a business on its ow when people started placing 'orders' with me and I started buying art for people. What followed was curating shows and taking the work international. The artists needed to be exposed to what was happening in the world of art internationally, introduced to people from different experiences and backgrounds, they needed courses and residencies; and over the years, they have produced the most incredible art.
5. When you curated 'Transcending Boundaries 2015', did you have the Lacey Contemporary Gallery exhibition space in mind, or did you adapt the artworks to to the space?
Transcending Boundaries cannot be curated to a specific space since it is going to Asia house first, then comes to Lacey Contemporary, then it goes to La Petite Maison. We are in coversation with people to take it abroad. It gets adapted to each so space. The most important thing is the message we want to give people from this years show. The last 2 years Transcending Boundaries was about the boundaries that had been Transcended. This year, it's about the issues that need to dealt with, the boundaries that have to be transcended still. We want to use art as catalyst for change. How can we do this ? Where are we going with the art? Is art just 'a thing of beauty' or can we use the voice of the artist to help make a change ? Lots of questions…
6. There are 35 artists in the exhibition; Abiodun Olaku; Ade Ogundimu; Adebanji Alade; Alex Nwokolo; Abraham Uyovibisere; Ben Ibebe; Ben Osaghae; Bunmi Babatunde; Diseye Tantua; Duke Asidere; Ebenezer Akinola; Edosa Ogiugo; Emenike Ogwo; Fidelis Odogwu; Francis Uduh; Gab Awusa; Gbenga Offo; Gerry Nnubia; Joshua Nmesirionye; George Edozie; Juliet Ezenwa Maja-Pearce; Kehinde Sanwo; Kolade Oshinowo; Lekan Onabanjo; Nobert Okpu; Osagie Aimufia; Reuben Ugbine; Sam Ebohon; Sam Ovraiti; Segun Adejumo; Tayo Quaye; Tola Wewe; Toni Okujeni and Tunde Ogunlaiye. How did you find the artists? Did you spend time in West Africa sourcing the best new work?
The artists over the years have come and found me. Now we get contacted by an artist per week at least. There is an amazing amount of talent coming out from all over Africa. It's being able to decide what will work internationally.
7. You are co-curating an exhibition at the Venice Biennale featuring some of the artists exhibiting in 'Transcending Boundaries'. Can you tell me a bit about the exhibition and its theme?

It is an official collateral event of the 56th Venice Biennale and is called Italia Docet | Laboratorium.
The purpose of the project is the stimulation of the vision of Renaissance inside the contemporary political, social and media context, and research of new methods of reading through the direct experience of International artists.
The core element is the free movement of ideas of the Participants in relation to a humanistic common base, which becomes osmotic in relation to the subjective viewpoints and interchanges the dialogue with the spectators.
The direction of the project, led by Leonardo Rotatori, has developed a method capable of presenting the transmission of experiences from one system to another in a cosmopolitan environment. The substance the project wants to show, through this choral work, is the hidden contents that the humanist message conceals as its ontological basis.
The selected artwork and source of inspiration is Raffaello Sanzio's cartoon of the "School of Athens". Interpreted as a base – motherboard- it lends itself to a variety of interpretations, capable of creating multiple new narratives -spin-off – by allowing contemporary artists to add to and provide a modern-day interpretation of distinctive elements: the same elements, different artists, other audiences.
Italia Docet | Laboratorium has an immersive style of presentation, designed to emphasise the visual and audio elements of the work by placing the audience at the centre of a continuous choral performance. The voices of the main characters speak individually or blend into a choral magma, depending on the viewer's position within a space.
8. There is a lot of interest in African contemporary art at the moment, with the first Nigerian curator of the Venice Biennale – Okwui Enwezor – and the second installment of Pangea: New Art from African and Latin America recently opened at the Saatchi Gallery. Also African contemporary art is becoming more and more collectable and popping up in major contemporary art auctions. It seems like we are witnessing a resurgence of the late 19th Century interest in African art and culture at the time of Picasso's 'Les Demoiselles d'Avignon'. Do you think this renewed interest in African art is long overdue?
I think we are talking more about a macroeconomic interest in Africa here. When there is huge economic investment into a region, the investment in art follows. We have seen that with China, India, Brazil and now the continent of Africa. It was bound to happen. When countries, governments and institutional investors look for where to invest their money, there really are very few continents left in the world where you see a lot of value and potential return – it's Africa's time now.
In terms of Picasso's 'Les Demoiselles d'Avignon', one of the artists Ken Samwo has done an interesting piece about it – about how Picasso influenced the whole world while he as you rightly pointed out, was hugely influenced by Africa. Do come and see the art at the exhibition.
9. Not only is there interest in African art, but also literature, with authors such as Chimamanda Ngozi Adichie who wroter Americanah & Half of a Yellow Sun creating a new contemporary African literary genre. In a recent Vogue interview, Ngozi Adichie was asked whether the recognition of African culture in Europe and the USA signifying success, is in itself a contemporary expression of colonialism. She dismissed this theory, but I wondered whether you think there is any truth in it?
I don't see this as an expression of colonialism at all. Like you pointed out, the African continent is definitely having a resurgence – in all spheres of life. The writing and art from that region is so amazing – people are siting up and paying attention to it – since they have access to it now unlike before. The difference is, when I started this process 4-5 years ago, people didn't know that there was something called African modern and contemporary art – a lot of education was involved. Today, it's a different story!
Last year we did the charity premier of the movie 'Half of a Yellow Sun'. We had a panel discussion with the director of the film before that. We had so many people come to the talk, – we expected 50, we had 180! That speaks for itself!
About Lee Sharrock