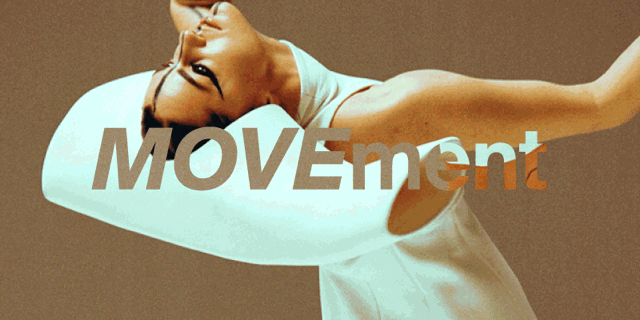 MOVEment is a unique series of short films uniting fashion, dance and cinema in a radical new way. AnOther Magazine has invited seven of the biggest names in fashion to create bespoke costumes for seven specially choreographed performances, interpreted for the screen by seven pioneering directors.
MOVEment will premiere at Sadler's Wells' Lilian Baylis Studio on Saturday the 18 April, followed by a public online release via anothermag.com on the 20 April.
AnOther Magazine founder Jefferson Hack comments,
"This project has been a labour of love for a number of talented craftsmen, creating completely bespoke collaborations that appreciate dance and fashion from a new perspective."
A special UK launch event to celebrate the release of the films will take place on Saturday 18th April at Sadler's Wells' Lilian Baylis Studio, where the films will be exclusively screened, preceded by a live Q&A with milliner Stephen Jones. The premiere will be followed by a live performance of Russell Maliphant's seminal solo TWO, performed by Russell Maliphant Company Dancer, Carys Staton, with music by Andy Cowton and lighting by Michael Hulls.
Tickets and full event details can be found at www.sadlerswells.com. Tickets are priced at £17 and go on sale from Tuesday 7th April at 2pm via www.sadlerswells.com. All proceeds to go to charity.
A print exhibition of MOVEment will feature in the Autumn/Winter 2015 issue of AnOther Magazine.
THE MOVEMENT COLLABORATIONS ARE:
PRADA
Choreographed and performed by dancers of Tanztheater Wuppertal in costumes by Prada; film by Kevin Frilet.
GARETH PUGH
Performance by Louis McMiller, Daniela Neugebauer, James Pett, and Fukiko Takase with choreography by Wayne McGregor and costumes by Gareth Pugh; film by Ruth Hogben.
CALVIN KLEIN COLLECTION
Performance by Julie Kent and Jonah Bokaer, with choreography by Jonah Bokaer and costumes by Calvin Klein Collection; film by Daniel Arsham.
IRIS VAN HERPEN
Performance by Carys Staton, with choreography by Russell Maliphant and costumes by Iris van Herpen; film by Warren Du Preez and Nick Thornton Jones.
CHALAYAN
Performance by Aya & Bambi, with choreography by Aya Sato and Ryan Heffington and costumes by Chalayan; film by Jacob Sutton.
ALEXANDER MCQUEEN
Choreographed and performed by Marie-Agnès Gillot in a costume by Alexander McQueen; film by Daniel Askill.
STEPHEN JONES MILLINERY
Performance by Nevena Jovanovic, with choreography by Jasmin Vardimon and costume by Stephen Jones Millinery; film by Matthew Donaldson.
About Mark Westall