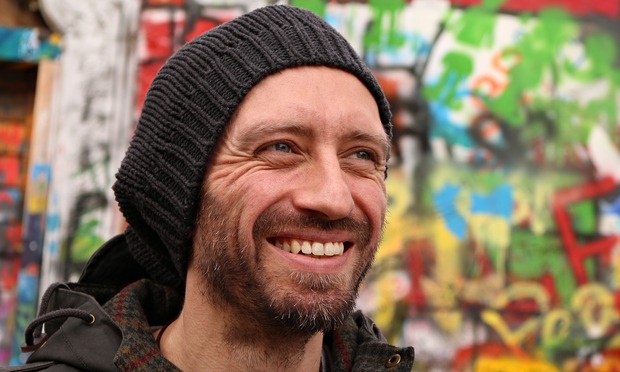 Aaron McElligott: environmental artist for some of the most popular video games. Photograph: Observer
---
This article titled "Environmental artist Aaron McElligott tells how he makes virtual worlds 'real'" was written by Chris Dring, for The Observer on Thursday 9th April 2015 06.00 UTC
Ninja Theory's lead environmental artist Aaron McElligott has created some unique worlds, from the post-apocalyptic future of Enslaved to the surreal landscapes of Devil May Cry. Here he shares with us the role he plays in immersing players into their games
What does a lead environmental artist do?
A lot of mentoring and making sure people are hitting the goals they want to achieve. Maintaining the vision of the creative director and managing schedules, checking performance of the game and making art.
How much research do you do when designing worlds?
We put in an awful lot of research at the beginning and this doesn't really end. Everyone gets involved in research, there are often numerous awesome ideas that are better than things you've thought of yourself, no matter how junior the person who suggested it.
How important is realism in what you do?
There's still an aim to reach total realism, which isn't a bad goal, but the process of construction can be quite mechanical and a number of games are starting to have similar aesthetics. There are these awesomely powerful platforms where designers can create whatever their imaginations can dream up, but we often resort to reproducing reality.
So what would you say are good examples of game environments?
Grand Theft Auto is an excellent example of showing a world full of life; even standing still can be visually stimulating; it makes you want to explore. The Uncharted series was great and even though the levels were relatively linear, the guys did a great job making it feel like you were part of a larger world. That's often the hard part, making the environments feel alive when the character is not moving.
guardian.co.uk © Guardian News & Media Limited 2010
Published via the Guardian News Feed plugin for WordPress.
Categories
Tags