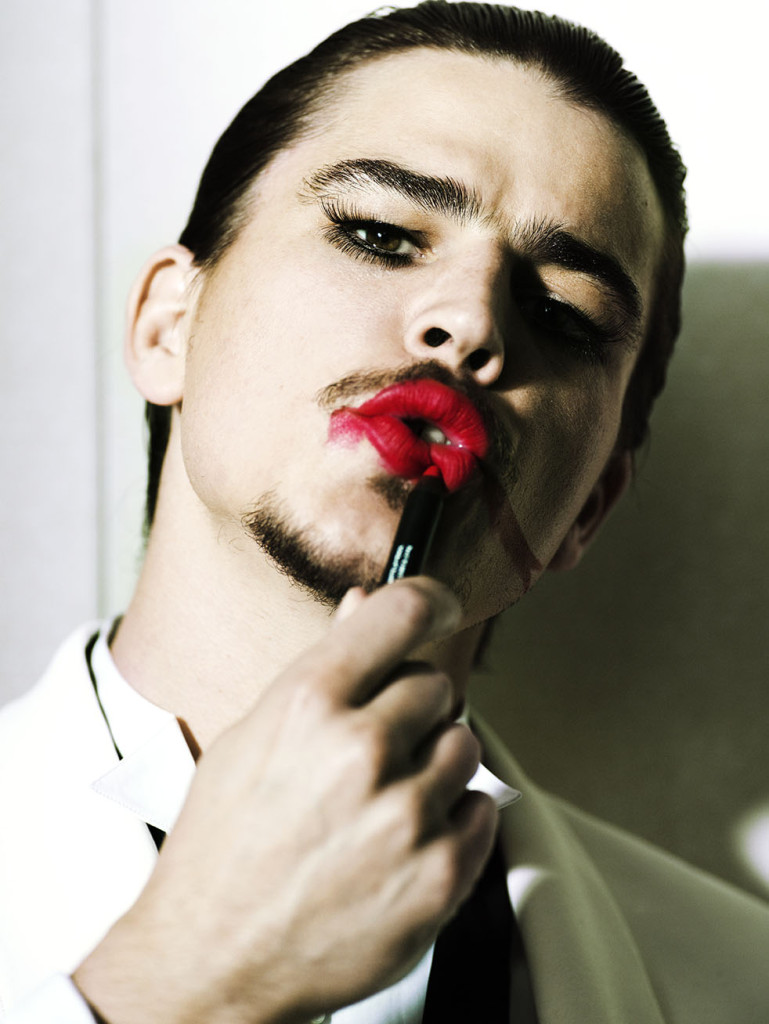 Josh Hartnett, New York, VMAN, 2005
"The way men are seen in photography, in fashion, and the way that men look at pictures of themselves has changed in recent years. It is a subject that has come into focus: The masculine image, a man's personal style, changing attitudes to the male face and body."
— Mario Testino
From Rio to London, Cusco to Seville, Mario Testino is renowned for his free-spirited chronicles of dress and demeanor. In SIR, his largest book to-date, the influential photographer presents over 300 photographs in his search to define the allure of men.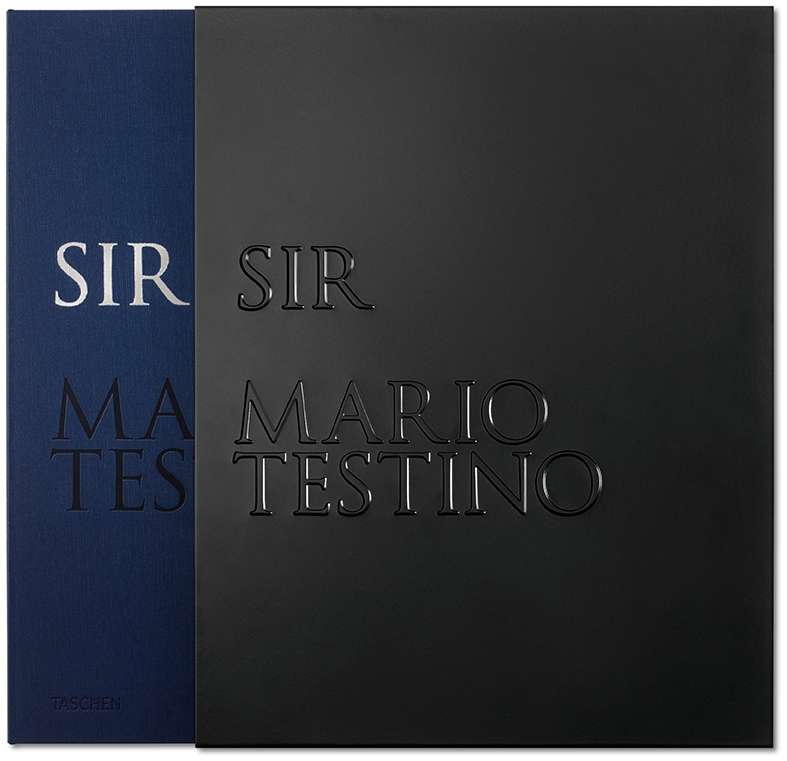 Mario Testino. SIR Mario Testino, Patrick Kinmonth, Pierre Borhan Hardcover, Swiss binding, Japanese cloth, in metallic slipcase, 32.2 x 41.7 cm (12.7 x 16.4 in.), 456 pages £ 450 ISBN 978-3-8365-5345-2 (English)
Limited edition of 1,000 numbered copies, each signed by Mario Testino, bound in Japanese cloth, and delivered in a metal slipcase.
Featuring an essay by Pierre Borhan, an interview with Patrick Kinmonth, and many previously unpublished works from Testino's archive of thousands, this book traces the evolution of male identity over the past three decades. Costume, tradition, gender play, portraiture, photojournalism, and fashion collide as Testino observes masculinity in all its modern manifestations: through the dandy and the gentleman, the macho and the fey, the world-famous face to the unknown passerby.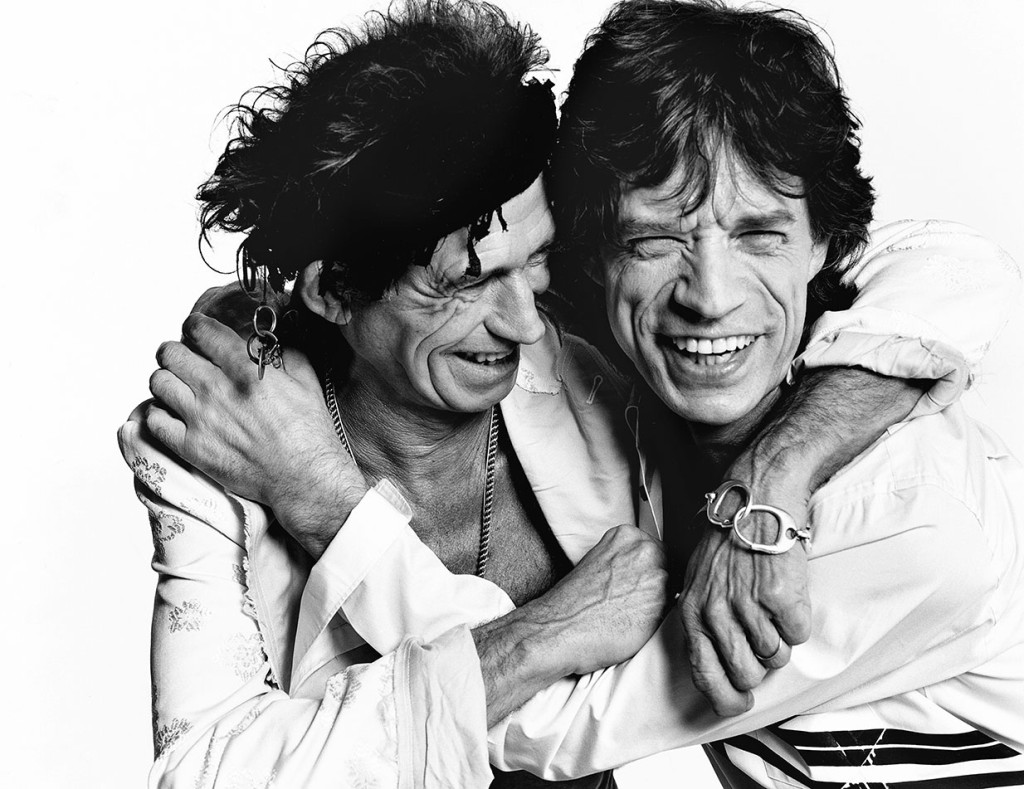 Keith Richards & Mick Jagger, Los Angeles, British Vogue, 2003
Every photograph represents a unique point of view, and a new visual connection between photographer and sitter. With Josh Hartnett for VMAN (2005), Testino evokes the fall of Helmut Berger in the abyss of Luchino Visconti's The Damned. Studies of Brad Pitt, George Clooney, Jude Law and Colin Firth are as candid as they are curious. David Beckham, David Bowie, Mick Jagger and Keith Richards feature for the courage they have taken in redefining male identity. Through a kaleidoscope of guises, these portraits define a period in which men's changing role, style and appearance has never escaped Testino's eye and impeccable intuition.
The photographer:
Peruvian-born Mario Testino travels extensively shooting for Vanity Fair, American, British, and French Vogue. Other clients include Burberry, Versace and Dolce & Gabbana. His solo exhibitions have shown in museums and galleries worldwide, including the National Portrait Gallery, London, and the Museum of Fine Arts, Boston. www.MARIOTESTINO.com
The editor:
Patrick Kinmonth is a creative polymath, working across opera, film, dance, architecture, and exhibition design. He has collaborated with Mario Testino since the 1980s, when he commissioned the young Testino's earliest portraits for British Vogue.
The author:
Pierre Borhan is a writer, curator, and art collector. Former editor in chief of Clichés magazine, he was also director of photographic heritage at the French Ministry of Culture between 1988 and 2003.
Categories
Tags