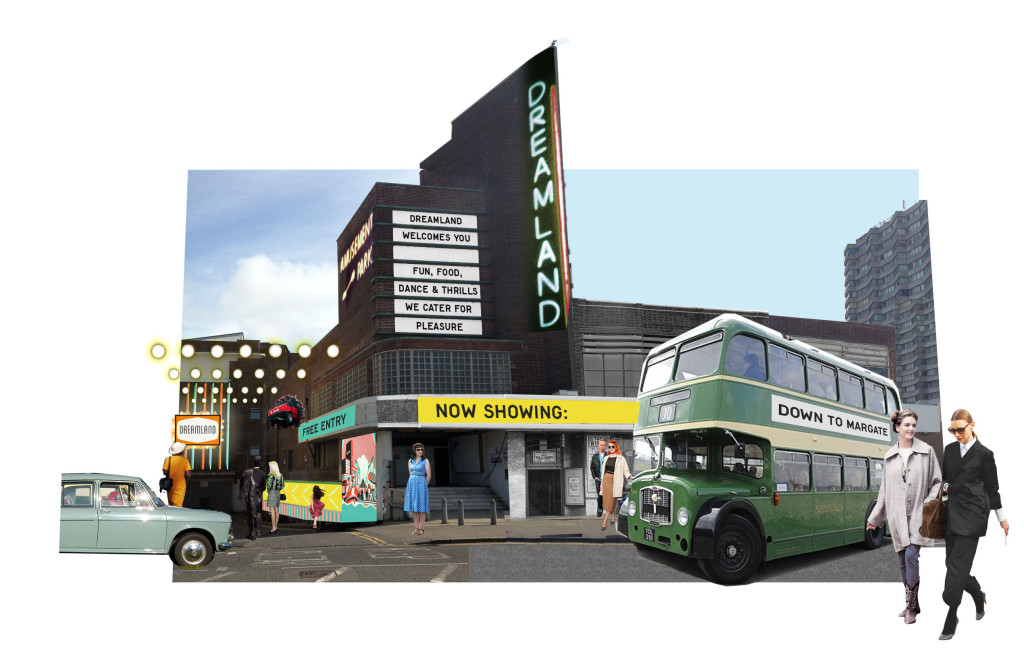 The wait is over! Dreamland Margate, the UK's original pleasure park will re-open its doors
on Friday June 19th 2015.
The old fashioned, yet oh-so-fashionable destination boasts a host of stylishly restored, recreated and retro-fitted rides and amusements from the golden age of British seaside holidays.
Following an extended campaign to bring back to life one of Britain's most iconic seaside institutions since its closure almost a decade ago, the re-imagined Dreamland Margate will be operated by Sands Heritage LTD and is the creative vision of award-winning designer Wayne Hemingway.
www.dreamland.co.uk/tickets
The first 500 people in the queue when doors open will receive a piece of the grade II* listed scenic Railway, the jewel in Dreamland's beachfront crown and the UK's oldest rollercoaster.
The Scenic Railway has been painstakingly restored so the stunning timber coaster will be just like new when it reopens.
Staying true to the park's proud British heritage, each of the vintage rides has been lovingly redesigned and themed in the UK, whilst contemporary rides have been treated with a dash of nostalgia, so visitors can enjoy modern rides without losing any of the good old-fashioned fun of the fair. From traditional Gallopers and Helter Skelters to the adrenaline-pumping Drop Tower and Cyclone Twister, Dreamland will house over 17 fabulous rides alongside expansive events spaces including a roller disco. For younger thrill seekers, The Counter Culture Caterpillar Coaster will offer a child-friendly experience as the frantic figure eight coaster zooms past portraits of celebrities as they've never been seen before. Madge, Elton, GaGa, John, Paul and Ringo never looked so strange!
Nestled at the far end of the park is the Dreamland Pleasure Gardens, set back from the busy rides where you can steal a moment on the lawn, take in a Punch and Judy puppet show, and witness the thrills of the wall of death! Mirroring the rides, Dreamland's amusements will present the evolution of the arcade through history from traditional carnival sideshows to a contemporary roller disco, regular performances on the band stand to modern circus performance. A number of stalls will serve the best quality seaside favourites, from fish and chips to candy floss while a family entertainment area will offer daily activities for little ones.
You can follow the progress of Dreamland with updates and pictures at http://dreamland.co.uk/site-watch on @DreamlandMarg.
Categories
Tags