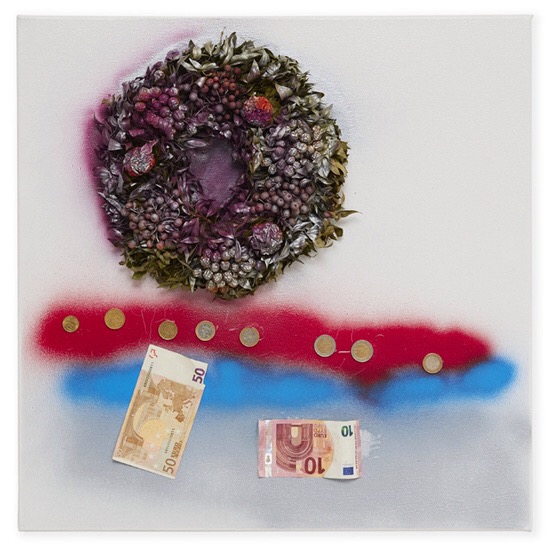 Tonight, Wednesday 25th March  a new series of paintings by  Isa Genzken will be unveiled at Hauser & Wirth London. Genzken employs motifs from the language of capitalism to explore themes of self- and social-examination.
Since the 1970s, Genzken's diverse practice has encompassed sculpture, photography, found-object installation, drawing and painting. Her work borrows from the aesthetics of Minimalism, punk culture and assemblage art to confront the conditions of human experience in contemporary society and the uneasy social climate of capitalism. Although her approach varies greatly, Genzken has maintained a striking common thread and internal truth to both her vision and her works of art themselves.
This exhibition coincides with a major presentation of new work by Genzken at MMK Museum für Moderne Kunst Frankfurt am Main, Frankfurt, Germany. In June, the Institute of Contemporary Arts, London, England will host an exhibition of Genzken's Basic Research paintings. Genzken will also present a compact survey as part of the 56th International Art Exhibition, Biennale di Venezia, Venice, Italy, curated by Okwui Enwezor.
More Info:www.hauserwirth.com26th Mar – 16th May 2015, Hauser & Wirth London London W1S 2ET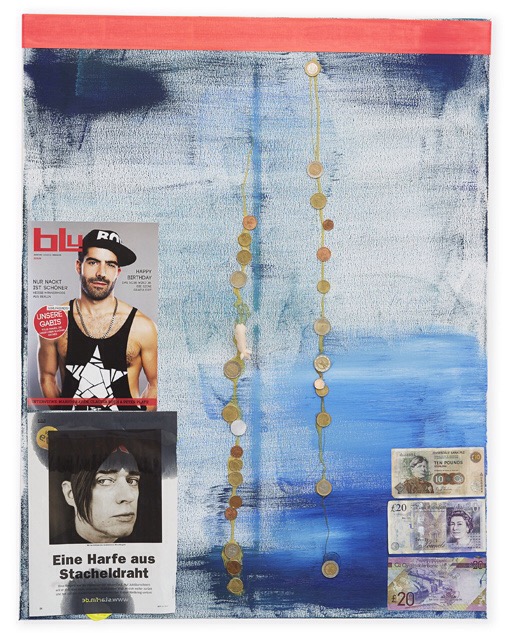 About The Artist
Isa Genzken has long been considered one of Germany's most important and influential contemporary artists. Born in Bad Oldesloe, Germany, Genzken studied at the renowned Kunstakademie Düsseldorf whose faculty at the time included Joseph Beuys, Bernd and Hilla Becher, Benjamin H.D. Buchloh and Gerhard Richter. Genzken had her first major retrospective in 2009. 'Isa Genzken: Open Sesame!' opened at the Whitechapel Art Gallery, London, England (2009) and travelled to Museum Ludwig, Cologne, Germany (2009). Other important solo exhibitions include 'Hallelujah', Schinkel Pavillon, Berlin, Germany (2012); Museion Bozen, Bolzano, Italy (2010); 'Ground Zero', Hauser & Wirth London (2008); and Wiener Secession, Vienna, Austria (2006). In 2007, Genzken was chosen to represent her country in the 52nd Venice Biennale. Also in 2007, Genzken's works were featured for the third time in Skulptur Projekte Münster, Munster, Germany. Genzken's work has also been included in three Documenta exhibitions: documenta XI (2002); documenta IX (1992); and documenta.
In 2013, a touring retrospective opened at MoMA Museum of Modern Art, New York NY and travelled to The Dallas Museum of Art, Dallas TX and the Museum of Contemporary Art, Chicago IL in 2014.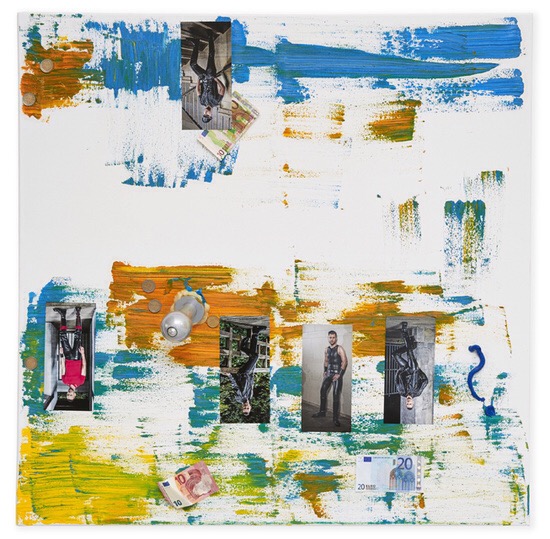 Categories
Tags