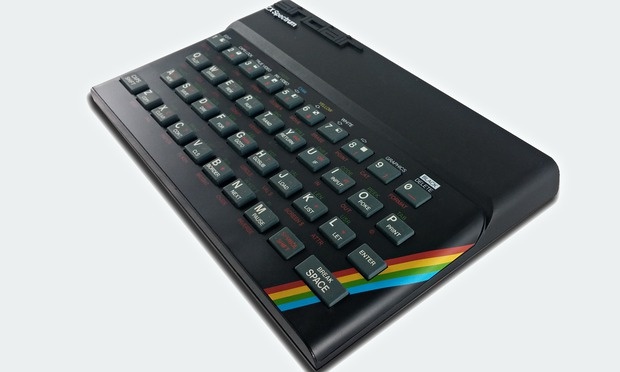 The Recreated ZX Spectrum
---
This article titled "The new Recreated ZX Spectrum review" was written by Nick Gillett, for The Guardian on Saturday 21st March 2015 09.00 UTC
Released in 1982, the ZX Spectrum brought home-computing to families who couldn't afford a BBC Micro. Its spongey rubber keyboard let you program in Basic but, more importantly, you could use any old cassette player to load a whole catalogue of games. The Recreated ZX Spectrum, due out at the end of July, is actually a Bluetooth controller that connects to your smartphone or tablet. You can use it to write Basic programs, play the games available through its own Spectrum app store, or as a Bluetooth keyboard for sending emails and typing documents. Although only at prototype stage, its keyboard is considerably less terrible than you may remember from the decade of shoulder pads. With a price tag of £99.99, it will come with Basic, Chuckie Egg and a bundle of other dear old favourites.
guardian.co.uk © Guardian News & Media Limited 2010
Published via the Guardian News Feed plugin for WordPress.
Categories
Tags