Tabish Khan brings you six art exhibitions in London that you should visit during the week. Each one comes with a concise review to help you decide whether it's for you.
1. Henry Moore: Wunderkammer – Origin of Forms @ Gagosian, Davies St
Moore may be known for monumental sculpture but this is the other extreme, small maquettes re-create a workshop in this impressive exhibition given the small size of the gallery.
2. Fran Giffard: My Beautiful Boys @ Northcote gallery
Beautiful birds mix with the artist's diary entries to create works that are both deeply personal and aesthetically pleasing.
3. Ruth Ewan: Back to the Fields @ Camden Arts Centre
A living calendar is imaginatively recreated to show a more organic way of charting time. Fantastical and impressively put together.
4. Classicity: Ancient Art, Contemporary Objects @ Breese Little
Ancient artifacts meet contemporary art in this intelligent juxtaposition, I particularly liked the Minotaur by Maggi Hambling (pictured)
5. Lines in the Ice @ British Library
Diaries, records and photographs of the very first explorers of the Arctic. A detailed and informative display.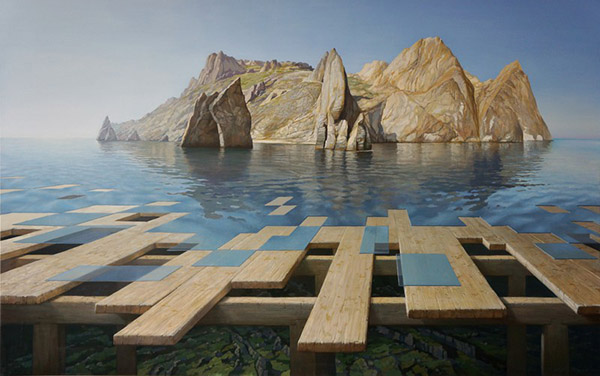 Copyright Sergey Sologub
6. Sergey Sologub 'Island' @ Hay Hill Gallery
This realist painter is at his best when exploring the surreal as water lilies float in through a window and impossible roads climb and pass each other.
Categories
Tags