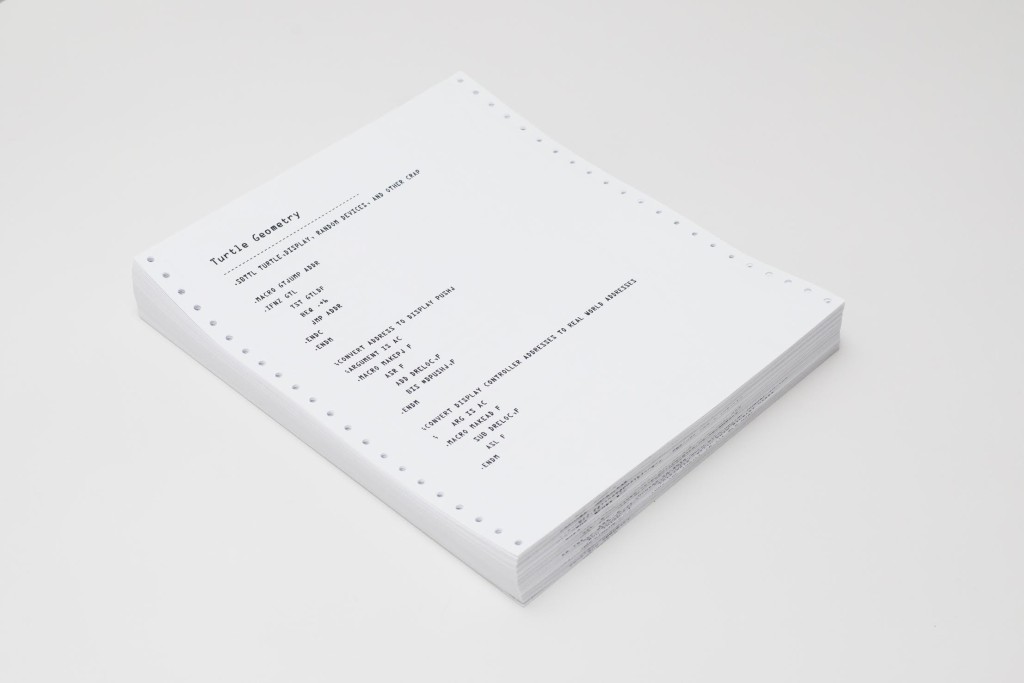 HAL ABELSON Turtle Geometry, 1969 www.artsy.net/hal-abelson-turtle-geometry

Artsy is  hosting the world's first Algorithm Auction, created by Ruse Laboratories, in a groundbreaking move to celebrate the art of pure code and designate algorithms as an exciting new category for collectors.
Technologists have emerged as an undisputed creative force, sculpting imaginative, provocative algorithms that impact the daily social, economic, political, and aesthetic experiences of billions.
"Cooper Hewitt has been working to increase its engagement with code and software as design objects through key acquisitions and we're delighted to be the beneficiary of this auction,"
said Cara McCarty, director of curatorial at Cooper Hewitt, Smithsonian Design Museum.
Ruse Laboratories has selected notable works showcasing the aesthetic beauty and unique influence of algorithms for this first-of-its kind event, the Algorithm Auction, a benefit auction hosted online by Artsy.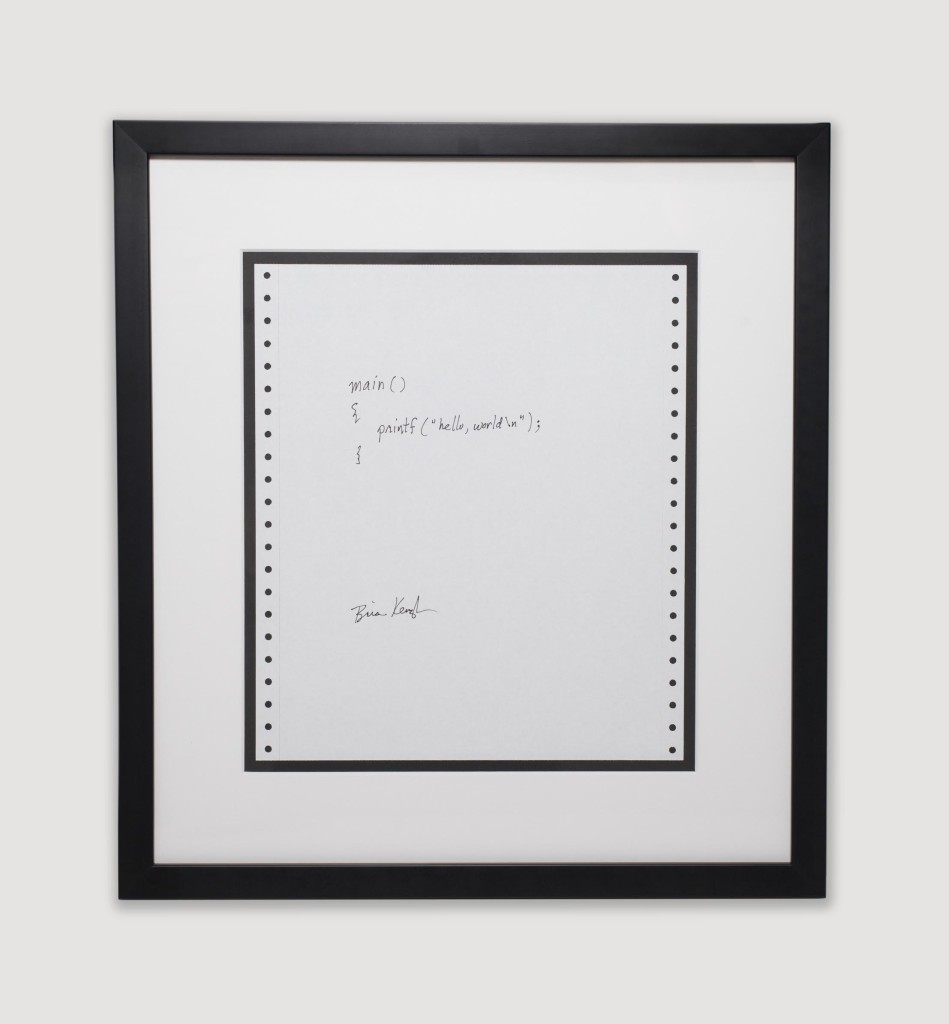 BRIAN KERNIGHAN Hello World, 1978 www.artsy.net/brian-kernighan-hello-world
Bidding has opened at artsy.net/algorithm-auction and will end during an event at Cooper Hewitt, Smithsonian Design Museum in New York the night of Friday, March 27th, during #MuseumWeek tickets to the benefit party are available for purchase here: shop.cooperhewitt.org/p/5454/ALGORITHM-AUCTION
All proceeds from the auction will benefit Cooper Hewitt, which began acquiring code for its permanent collection in 2013 with the acquisition of the iPad music application Planetary, developed by Bloom Studio Inc., along with the underlying source code, which was freely released as part of the museum's open source initiatives.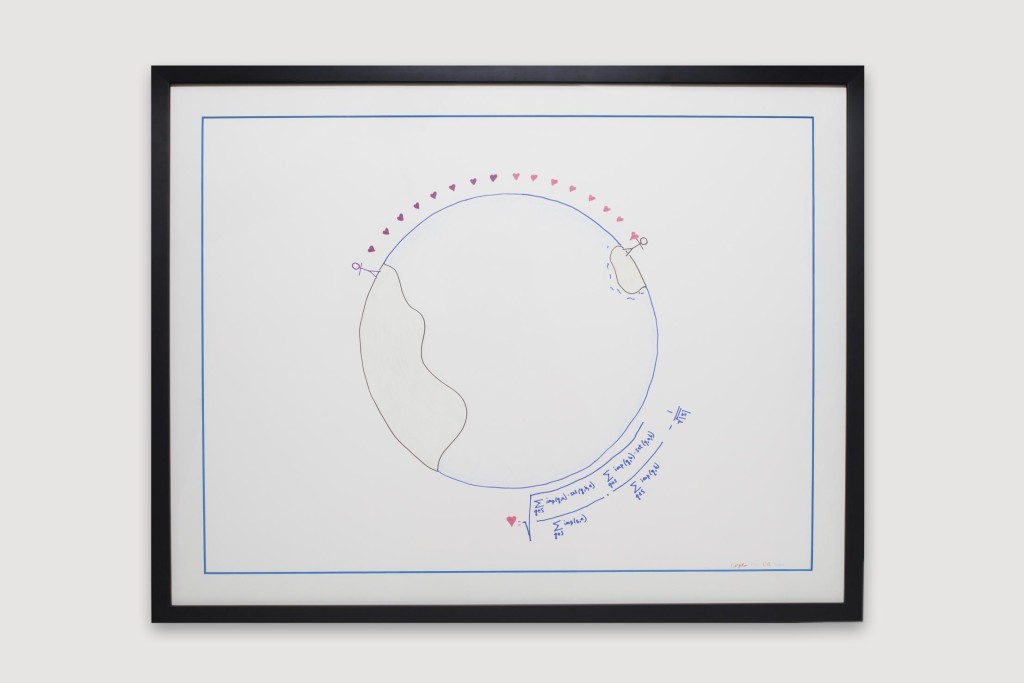 CHRIS COYNE, MAX KROHN, SAM YAGAN, CHRISTIAN RUDDER OkCupid Compatibility Calculation, 2003
www.artsy.net/chris-coyne-max-krohn-sam-yagan-christian-rudder-okcupid-compatibility-calculation
The Algorithm Auction event at Cooper Hewitt will be complemented by the exhibition of the famous Plimpton Cuneiform 322, a Babylonian clay tablet, which is known for containing an example of Babylonian mathematics directly linked to the earliest known algorithms.
On view is a facsimile from the original, c.1800 BC, on loan from the George Arthur Plimpton Collection, Rare Book and Manuscript Library, Columbia University. The historic Plimpton tablet will be exhibited alongside Nigella (2015), a privilege-escalating polymorphic superworm for OSX authored by Rich Jones, a hacker and transparency activist.
Benjamin Gleitzman, co-founder of Ruse Laboratories, said,
"The most compelling algorithms– -be they complex procedures whittled from pure code, carved into ancient clay, or elegantly expressed mathematically–have the power to challenge, transform, inspire, make us sad or fall in love. This is an ideal setting to celebrate their ever-growing creativity, influence and beauty."
The seven lots in the auction will feature Archival Algorithms, representing important moments in the history of the discipline, and Living Algorithms, created by elite developers working on the cutting edge of their field. Donors consist of influential technologists, academics, and other pioneers in the field of computer science. High bidders will win a range of artifacts and software licenses associated with these important algorithms.
www.artsy.net/feature/the-algorithm-auction
Categories
Tags