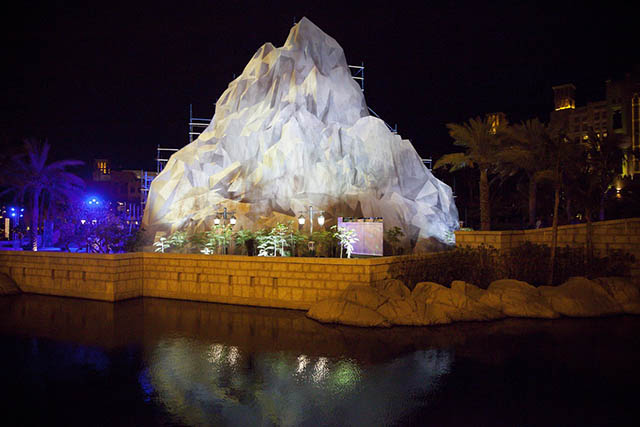 As Art Dubai opens its doors, Absolut presents The Island, a large-scale Art Bar created in collaboration with Palestinian artist Yazan Khalili, open daily until 20th March.
The Island is one of a series of projects and commissions under Art Dubai Projects.
The Island is an extension of Khalili's artistic practice, which uses photography and the written word to unpack historically constructed landscapes. Khalili has been given carte blanche to fully conceptualise and create his Art Bar, from drinks to décor and entertainment to ambience.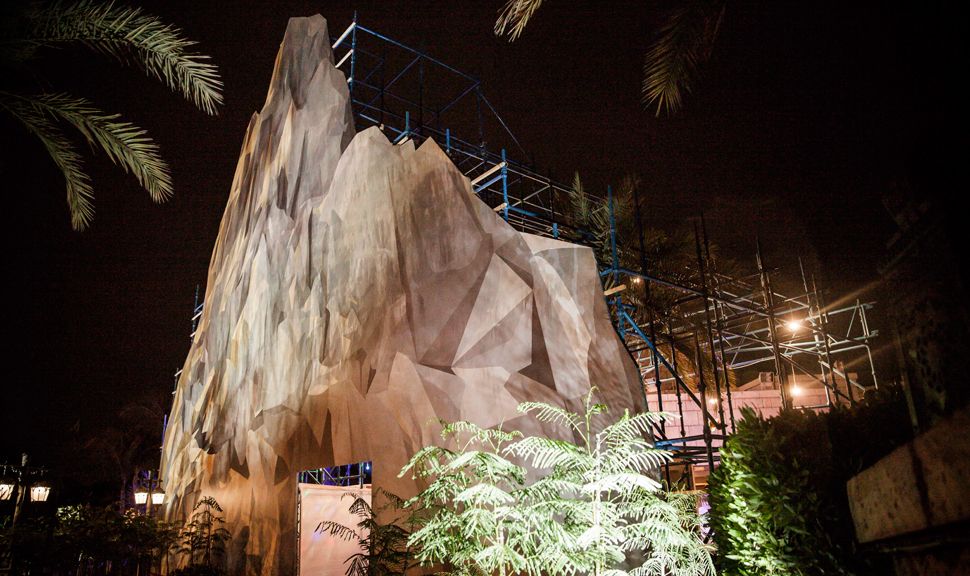 Working closely with artist Arnar Ásgeirsson on the concept and design, The Island is inspired by Dubai's skyline and Khalili's idea of 'past futures'. The installation will feature a 15 metre-high façade of a mountain, which will be set against the backdrop of the city's skyscrapers, juxtaposing Dubai's natural desert landscape of mountains and sand dunes against its modern cityscape.
Each evening during Art Dubai, Yazan Khalili will collaborate with local bands and sound artists from across the region in a series of performances that will emulate the energy and vibrancy of the city. Music will be supplied by sets from the likes of Dubai's hottest underground club Analog Room, the Cairo Liberation Front, Sons of Yousef, DJ Rookie Berlin and DJ Rishi Dhealley. Yazan Khalili and Arnar Ásgeirsson will also make a guest appearance in the DJ booth during Art Dubai.
Sound and Performance artists delivering unique guest experiences across the week include Maurice Louca, Nada Dada, Hala Ali, Lawrence Abu Hamdan, Tirdad Zolghadr, Krist Gruijthuijsen and Ghada Da. Barbu.tv, the visual arts specialists, will provide a backdrop to The Island created around a mash up of images including abstracts, geometricals, animations, animals and an array of stimuli.
"We are delighted to witness Yazan's vision for The Island come to fruition. This is truly an inspirational installation that literally takes the Art Bar concept to new heights. We look forward to creating truly unique and immersive experiences for visitors and fairgoers alike"
, said Saskia Neuman, Global Art Manager, Absolute
Location: Madinat Jumeirah's Fort Island (next to Art Dubai) Map: http://bit.ly/1BSvwpq
www.artdubai.ae
About The Artist
Yazan Khalili was born in 1981, and lives and works in and out of Palestine. Khalili was one of the founding members of Zan Design Studio (2005) and a finalist in the A.M. Qattan Foundation's Young Artists Award (2006), as well as an artist-in-residence at Delfina Foundation in London (2008) and The Danish Film School (2006). He was the production Coordinator for Sharjah Biennials 9 & 10. Khalili taught 'Politics of Production' at the International Art Academy, Palestine, and co-curated the Young Artist of the Year Award (2012), alongside Reem Shilleh. He also curated 'The City | The Image' symposium with Goethe Institute, Ramallah (2012).
Categories
Tags