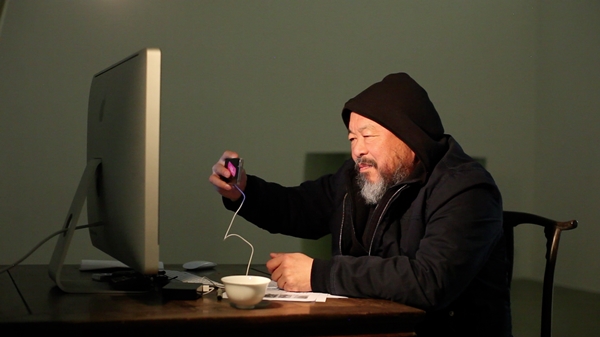 Our Friends over at ArtNet have a great interview with Ai Weiwei about how he works remotely on several large creative projects.
Artist and activist Ai Weiwei isn't allowed to leave China, but that hasn't stopped him from overseeing creative projects across the world: for example, he remotely co-designed the 2012 Serpentine Gallery Pavilion in London and planned his exhibition at Blenheim Palace in 2014.
Now Ai Weiwei is directing part of a major film in Berlin from his desk in Beijing. With the help of high-speed internet and Skype, Ai will be joining a host of critically acclaimed directors creating shorts for the "Cities of Love" series.
The short film is a a very personal project for the artist for several reasons, not the least of which is the fact that its star is Ai's own six-year-old son, Ai Lao. The story will be based on the boy's real-life separation from his father, whose passport has been indefinitely confiscated by the Chinese authorities.
Artnet caught up with Ai for an interview read the full interview over on ArtNet
About Mark Westall