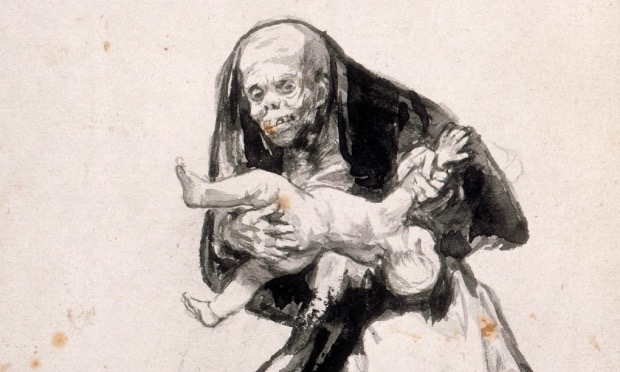 Goya's Wicked Woman, c1819- 23. Photograph: PR
Last week FAD visited The Coutauld Gallery for the launch of its new exhibition GOYA The Witches and Old Women Album.
The exhibition will, for the first time, reconstruct a whole GOYA album in its original sequence, providing new insights into GOYA's methods and ideas.  Exceptionally, all 22 surviving drawings from the Witches and Old Women Album have been made available for the exhibition.
At the age of 50 Goya (1746 – 1828) suffered a near-fatal illness that left him deaf and profoundly changed his life and work. Alongside his public role as court painter to the Spanish crown, Goya began to create albums. In these albums the artist recorded his private ideas and thoughts through drawings that often explore human nature at its most vulnerable – our dreams, nightmares, superstitions and mortality. 
All eight of Goya's albums were broken up after his death in 1828 and their pages are now scattered in museums and private collections.  The original order of the Witches and Old Women Album was lost and along with it an understanding as to whether it was developed as a single project or was the result of Goya's accumulation of individual drawings. As a result of close technical study by the curatorial team and contributing museums, the exhibition will present a reconstruction of the original sequence of the drawings, gaining valuable new insights into the nature of Goya's albums. 
The Witches and Old Women Album is thought to have been made in 1819-23, the period when Goya had acquired the property outside Madrid where he completed the famous murals known as the Black Paintings. With its themes of witchcraft, dreams and nightmares, the album offers an important perspective on the development of Goya's interest in old age, the fantastic and the diabolical. Above all, the drawings reveal his penetrating observation of human nature. Goya's insights were coloured by his experience of the turbulent years of Spanish history, including the catastrophic war between Napoleon Bonaparte and the Spanish nation. In 1824, soon after the album is thought to have been completed, he left Spain for exile in Bordeaux.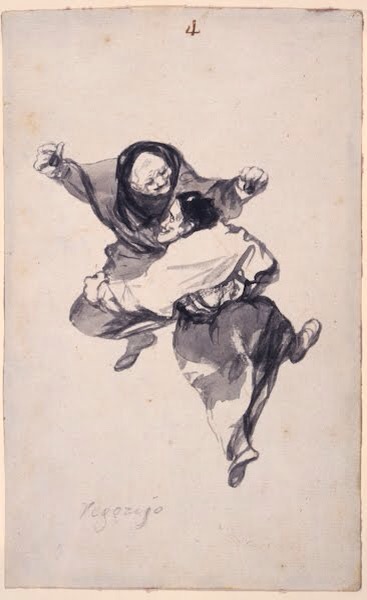 Francisco Goya, Regozijo (Mirth), c. 1819-23 The Hispanic Society of America, New York
Dr. Ernst Vegelin van Claerbergen, Head of The Courtauld Gallery said: 
"This major exhibition will provide a milestone in the study of Goya's drawings and a possible template for future study. I am sure that visitors will be enthralled by this view of a very private and personal Goya."
The exhibition is curated by Juliet Wilson-Bareau, one of the foremost authorities on Goya, and Stephanie Buck, Martin Halusa Curator of Drawings at The Courtauld Gallery.  
?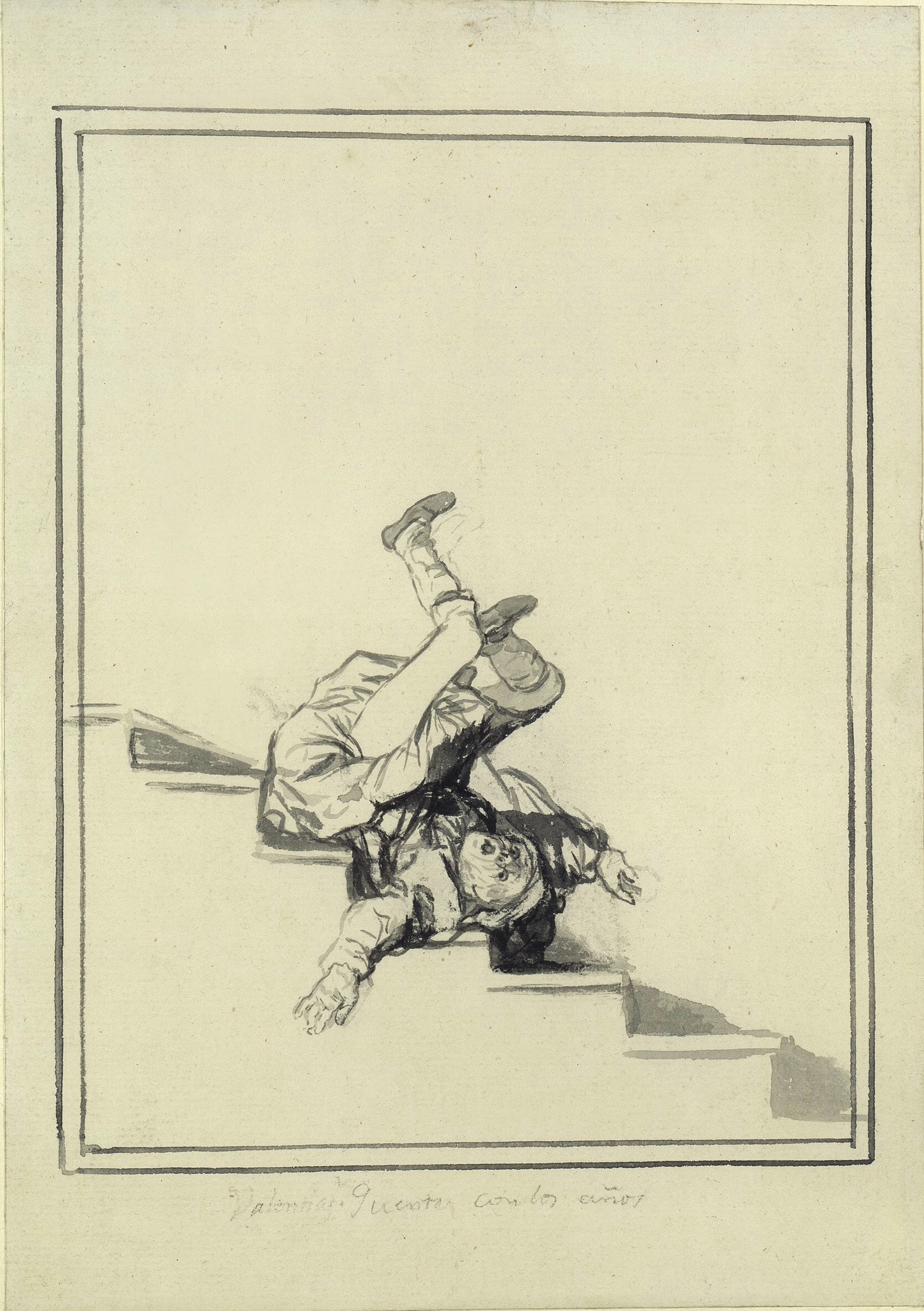 ?
| | |
| --- | --- |
| | Francisco Goya, (1746-1828) Showing off- Remember your age, Staatlich Museen, Berlin Preussicher Kulturbesitz, Kupferstchkabinett, Kdz 4396. |
*Price includes admission to the permanent collection and a £1 voluntary donation to The Courtauld Gallery
Categories
Tags