---
This article titled "Tower of London poppies artist received death threats" was written by Caroline Davies, for theguardian.com on Sunday 15th February 2015 12.24 UTC
The ceramic artist whose Tower of London poppy installation drew millions of visitors has revealed he received death threats believed to be from people angry that armed services charities were benefiting from the artwork.
Paul Cummins, who with designer Tom Piper created Blood Swept Lands And Seas Of Red in the Tower's moat, said police were called in after the threats came by email, phone and letter.
The installation, which involved the planting of 888,246 ceramic poppies, one for each British or colonial military death during the first world war, has raised a reported £10m after each poppy was sold to raise funds for charities including Help for Heroes, the Royal British Legion and Combat Street.
Cummins said of the death threats: "Some were by letter, some by email and some by phone.
"Even the police got involved. The threats came, I suppose, because they felt that the money was going to charities which is some way were involved in war," he told the Sunday Times.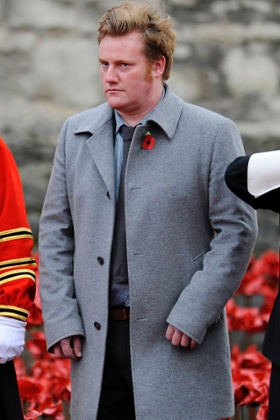 Cummins, who along with Piper, was awarded an MBE, also said he was still out of pocket from the project. He said: "I sold my house and am still paying back loans." He said that private investors, who funded the project along with him and Derby Council, should get their money back.
Following the success of the installation, which attracted more than 4 million visitors to the Tower of London, Cummins, whose workshop is in Derby, has received several offers to work on other ceramic projects, including one in Britain, another in Europe, and one in "a distant part of the world".
The prime minister and members of the royal family were among visitors as the poppies were planted by teams of volunteers to mark the 100th anniversary of the outbreak of the war. The final poppy was put in place at the start of the two minutes silence at 11am on Armistice Day. After that the installation was dismantled, with each poppy being carefully wrapped and posted to those who had bought one.
The exhibit was so popular that a national campaign was launched to extend it. The Weeping Willow section, which poured from one of the Tower's windows, and the Wave, at the Tower entrance, are being exhibited on a tour around Britain until 2018.
In her Christmas message the Queen spoke of her own visit to see the installation. She said: "The only possible reaction to walking among them was silence".
guardian.co.uk © Guardian News & Media Limited 2010
Published via the Guardian News Feed plugin for WordPress.
About Staff