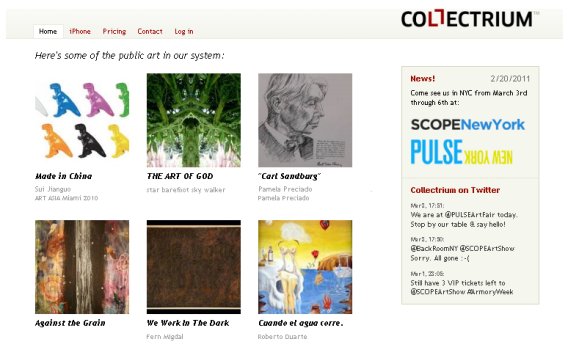 Christie's has bought Collectrium, an online collection management tool for the art world.
Founded in 2009 by Boris Pevzner, Collectrium offers digital collection management to art collectors, dealers, galleries, and art advisers. In a statement released Thursday, a day after artnet News broke the news, Christie's said:
"Collectrium allows art collectors and enthusiasts to seamlessly view, manage, value, track, move and interact with their art collections, privately and securely, across all digital devices. It is the leading product of its kind," said Ken Citron, Chief Information Officer at Christie's. "Today's art ecosystem can be complex and Christie's wants to support solutions that help collectors navigate this unique environment. We found no other technology solution that can offer the art collecting community this kind of instant utility and in such a secure, creative way".
"We are very pleased to be joining the Christie's family of art-related offerings. Art collectors are increasingly global and tech-savvy and require access to more information, better tools and the strictest privacy when it comes to interacting with their collections,"
said Boris Pevzner, Founder and CEO of Collectrium.
Collectrium is the first secure cloud-based platform that integrates these services into one elegantly designed offering and allows collectors to engage with the art world through the prism of their own collections.
Read More: www.christies.com
About Staff