Join Jenny Judova (founder of Art Map London) on a quest to figure out what the hell is digital art as she explores the digital art scene online, and offline in London.
New Media in London Galleries
New Media Art (including digital art) is slowly starting to creep into gallery programs everywhere however there are still surprisingly few galleries that specialise in New Media Art . This is my pick of 5 galleries to visit if, like me, are into Digital Art.
Self described as an organisation in three parts: Independent Research and Curatorial Project | Gallery | Publisher, Arcadia Missa is a fairly new kid on The bloc. The gallery is just moving into its third year, however it already gained a great name for itself working with institutions such as ICA, fellow galleries like La Scatola, and even auction houses – a few of their artists' works participated in the first digital art auction Paddles On!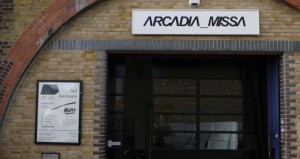 Founded in 1997, Furtherfield is a long established gallery and community that focuses on art and technology. Situated in the middle of a park at first glance it looks like a happy-go-lucky community center; the gallery is definitely far away from the stylish and overly arty crowd of Fitzrovia and Mayfair galleries , and the pretentious overeducated and overcomplicated speech that one hears in the newer galleries with St Martins or (even worse) Goldsmith connections.
The White Building is part of Space Studios, but the really important thing is Crate – the pizza place that is beneath the gallery.  The gallery rarely hosts long term exhibitions, and mostly specialises in discussions, projects, conferences, and weekend exhibitions. Definitely check their website before going.
Image Music Text is a deceptively small gallery in Bethnal Green with a great group of emerging and established new media artists. The gallery is especially great for installation and sound art.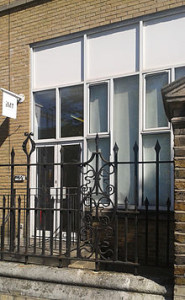 My usual reaction to reading a press release from Auto Italia South East is 'Are you serious?'. The gallery has managed to pull of a handful of outlandish stuff. In 2014 it was the project OPTI-ME* that included performances by Shia laBeouf (yes the guy who helped ruin your favourite childhood franchises and is having an ongoing Britney Spears/Miley Cyrus melt down moment).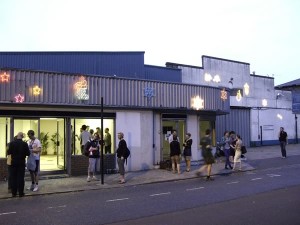 Honorable mentions
Categories
Tags