Showcasing 40 years of Iconic Rock portraits by one of the world renowned masters of the genre
Born in Manchester in 1953, Kevin Cummins has an international reputation as one of the world's leading photographers. His iconic photographs of rock bands and musicians including Mick Jagger, Ian Curtis, Morrissey, Courtney Love, Patti Smith and David Bowie have graced magazine covers, galleries and bedroom walls the world over and are included in the collections of The National Portrait Gallery and The V&A among others.
He spent 25 years working for NME – 10 years as its chief photographer and images such as the Stone Roses covered with paint or Morrissey draped upside down over a monitor became the definitive images of their time.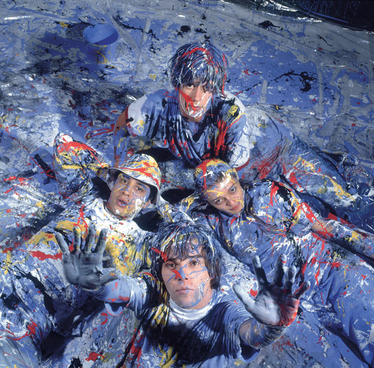 – My favourite NME cover was The Stone Roses when they were covered in paint. That was mega. –Liam Gallagher, NME 20/4/02
Cummins was also chronicler of choice to the bands that made up the post punk Manchester music scene, including Joy Division and the Smiths and is considered instrumental in creating the legend that was to become 'Madchester'
– Kevin Cummins was sometimes more important than the bands – Pete Shelley (Buzzcocks).
He has published many books over the years, including his latest, "Assassinated Beauty', which captures the career of the Manic Street Preachers. Many of the portraits in this latest publication, including the last known photographs of Richey Edwards, will be part of Cummins "Disclosure" exhibition at Lucy Bell Gallery, Norman Road, St. Leonards on Sea, East Sussex.
"Disclosure" opens Feb 28th at the Lucy Bell Gallery, St. Leonards on Sea, East Sussex and runs until 10th April 2015. All prints will be for sale and there will be over 50 images from this large and diverse selection of portraits including Joy Division, The Smiths, The Sex Pistols, Courtney Love, David Bowie, Liam Gallagher, Sinead O'Connor, Manic Street Preachers, Buzzcocks, The Stone Roses and many more.
– Kevin's photographs have shaped the way fans perceive their idols. These images capture moments long forgotten. – Noel Gallagher
About Lesley Samms