It's clearly not just FAD dreaming of summer while wearing two sweaters. The people behind Birdwell Beach Britches in Santa Ana have spent more than 50 winters (low-frost Southern California type winters admittedly) turning out nothing but the beach shorts they first invented for surfers in 1961.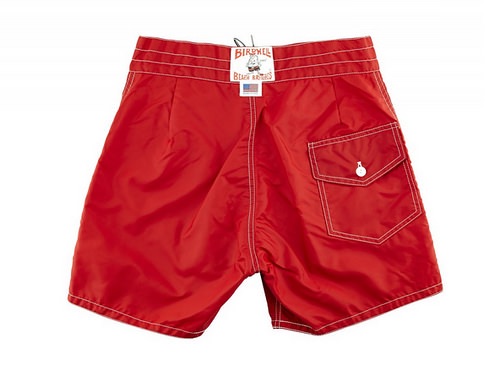 This single minded approach has led to some pretty quiet times – for quite a few years the easiest way to get hold of a pair was to ring the factory and try and persuade one of the nice ladies who made them to send you some in the mail (have a look at this video of the nice ladies. You will want to move to Santa Ana).
In one of the world's more low-key business shake-ups, some of Birdwell's surfer customers have stepped in and organized the ladies into a, well, very slightly more organized bunch of ladies, and now they have a working website. Yes it mostly sells shorts – and a couple of t-shirts and bags, but basically this is where you want to be looking for really excellent beach shorts. FAD's summer planning is starting now.
About Mark Westall