If you've been back at work for one whole day and are already desperate for your next escape we have the best plan ever. It features impeccable art creds AND a lovely place to stay. Say hello to the Serras, a ridiculously pretty, squeakingly new boutique hotel in Barcelona, in the building that housed the young Picasso's actual studio. You can stay in it too. Yep, we know, amazing.
The Serras is just off Las Ramblas and is the first properly smart hotel to open on the waterfront in Barcelona, a fact you will be able to appreciate from the rooftop pool and bar. Picasso saw this when he painted here: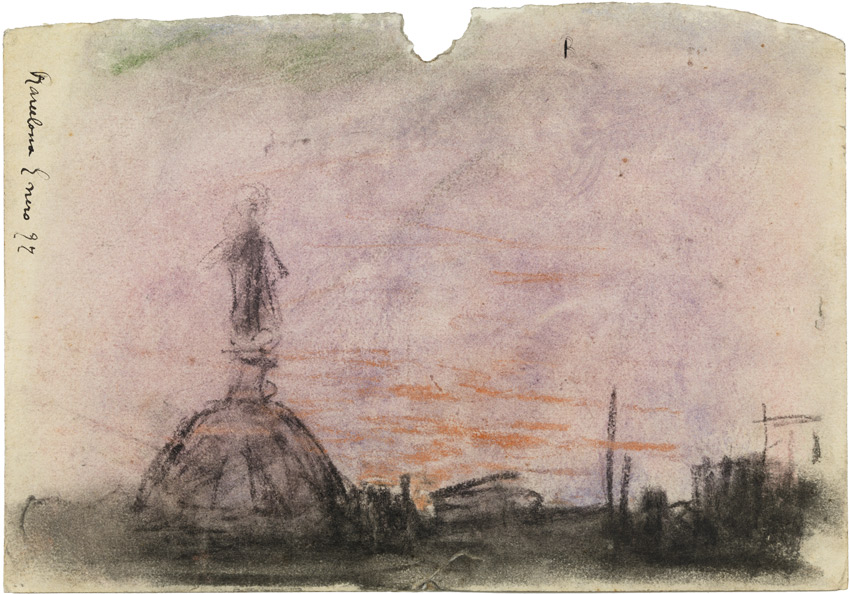 Pablo Picasso Dome of church of La Mercè Barcelona, January 1897 Pastel and Conté crayon on paper 17,7 x 25,2 cm
You'll probably see this.

(images from The Serras)
Or this…
The Picasso Suite, where the artist painted the view of Basilica de La Mercè is probably going to be the hot ticket and prices are in line with it being a lovely five star sort of place staffed by former Ritz, Dorchester and Mandarin Oriental staff with matching service, but if you're very quick indeed you can get rooms in January at opening rates from just €150 b&b.
You're googling tickets already aren't you?
About Mark Westall