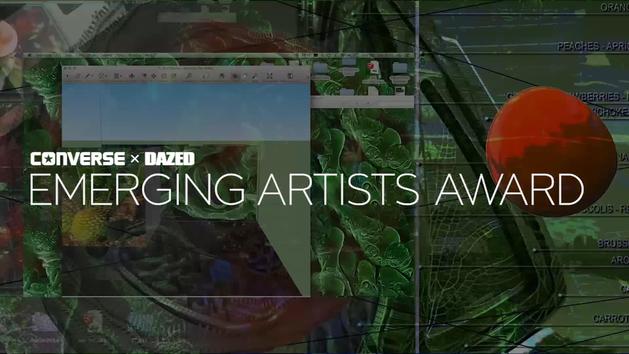 Deadline January 11th.
2015 sees the Converse x Dazed Emerging Artists Award celebrate its milestone fifth anniversary, establishing the prize as a champion of exciting new talent within the arts community. This year's diverse judging panel brings together some of the most respected names in the arts including Tim Marlow, Francesca Gavin, Javier Peres, Sarah McCrory, Jose Parla and Steven Claydon.
The judges will select five artists from the applicants each of whom will be given £1,000 to produce work and to exhibit at the iconic British institution, The Royal Academy of Arts.
The Royal Academy will host an exhibition of the artists' work in its Burlington Gardens space beginning April 17th, 2015. The winning artist will receive a prize of £5,000.
"We are delighted to be partnering with Converse and Dazed on this exciting award," says Tim Marlow, Director of Artistic Programmes at the Royal Academy of Arts.
"With Britain's first art school at our core, the RA has a long history of nurturing and developing the artists of tomorrow. This award offers an important opportunity to support artists in those crucial but often overlooked years after leaving college, and we are pleased to offer a platform that brings their work to the attention of a wider public."
About The Awards
Since its inception in 2010, the Converse x Dazed Emerging Artists Award has become an integral part of the UK's emerging art scene and an invaluable platform for young artists, building on Dazed, Converse and the Royal Academy's mutual heritage of supporting the vibrant British creative community. The award will be staged in partnership with the Royal Academy of Arts, and opens for submissions from December 1, 2014.
Entry is open to all UK artists not represented by a gallery or currently in education. The shortlisted entrants will be selected on the basis of demonstrating inventive, interesting and well-executed approaches to their work, and will receive £1,000 each to put on a collective exhibition of new work. The winning artist will then receive a further £5,000 at a ceremony at
the Royal Academy of Arts.
To enter visit dazeddigital.com/emerging-artists-award
The deadline for submissions is January 11, 2015.
About Mark Westall