Tabish Khan brings you five art exhibitions in London that you should visit during the week. Each one comes with a concise review to help you decide whether it's for you.
After two weeks of seasonal editions of the top 5 we return to normal service as the commercial art world awakens from its winter hibernation: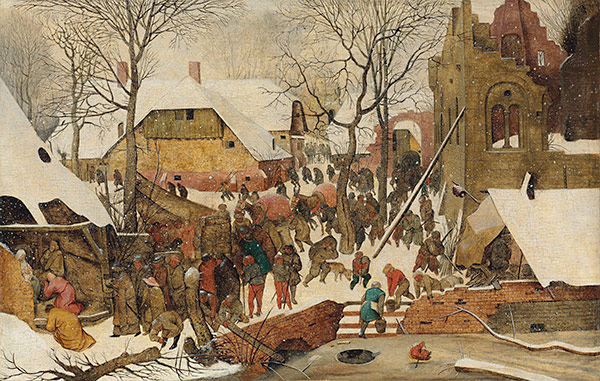 1. Bad Shepherd @ Christie's Mayfair
A fantastically curated private selling exhibition placing classical Bruegel paintings next to contemporary works by the likes of Jeff Koons, Sarah Lucas and Thomas Schutte. Since taking over this space, Christie's hasn't set a foot wrong.
2. David A Pinegar: Wall of Colour @ 60 Threadneedle Street
These enormous abstract photographs of vivid colours are mesmerising, resembling multiple overlapping butterfly wings.
3. Joao Onofre: Tacet @ Marlborough Contemporary
The centrepiece of this exhibition is brilliant – a piano on fire in tribute to John Cage's 4'33". A fantastic piece of video art.
4. Joachim Brohm: Vernacular and Modern @ Grimaldi Gavin
Some great architectural photography relying on simple lines and shadow to create contemplative images.
5. Leila Jefferys: Cockatoos @ Purdy Hicks
This rather surreal exhibition of profile photographs, giving each bird a personality, is surprisingly enjoyable.
Categories
Tags