Our friends Artsy have got this great list together of 15 artist to watch in 2015. They consulted collectors from Los Angeles to Brussels, advisors and critics from Istanbul to São Paulo, and Artsy specialists from New York to Berlin. (What no London or Paris!)
Anyway its a cool list so have a look.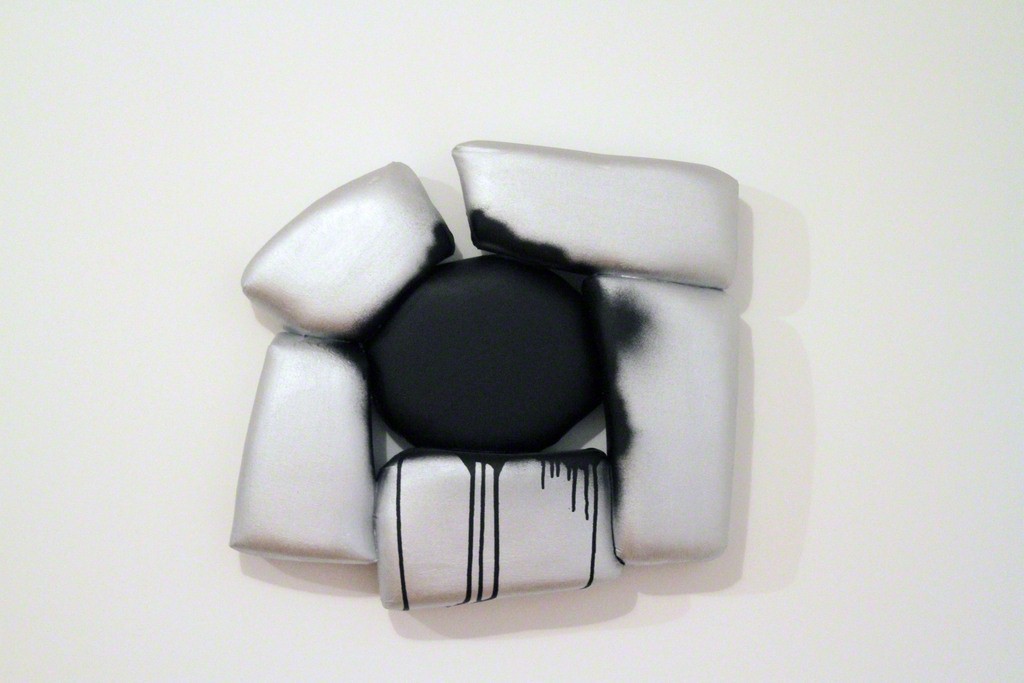 Justin Adian Emptied Out, 2013 Half Gallery
Justin Adian, b. 1976, lives in New York
In October, Adian's debut exhibition at Skarstedt Gallery—the Texas-born artist's first solo show in the UK—was one of the most talked about items of Frieze Week. Adian's wall-mounted abstract paintings, made by stretching canvas over shaped pieces of foam, will find themselves in a group show titled "Rascal House" with Blair Thurman, John Armleder, and Stephane Kropf at Half Gallery in January 2015, followed by an installation at Lever House in New York. To hold yourself over until the new year, pick up his brand new artist's book, published this week by Fulton Ryder.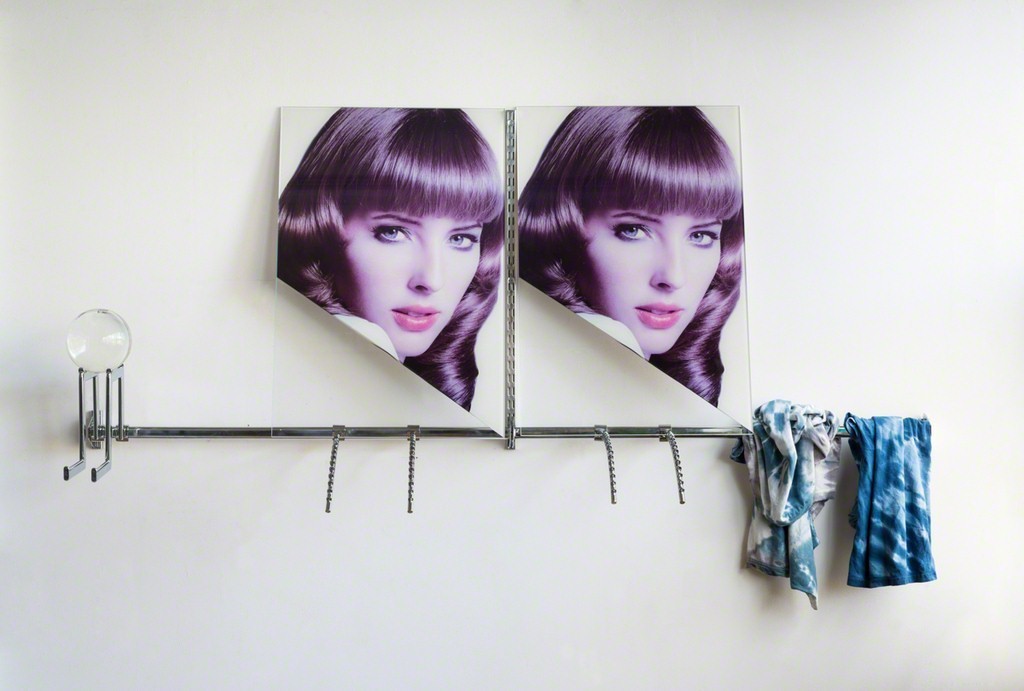 Gabriele Beveridge No Questions, 2014 Elizabeth Dee
Gabriele Beveridge, b. 1985, lives in London
Beveridge's delicately constructed photo-based installations and assemblages have been gaining momentum since the artist was shortlisted for the Converse x Dazed Emerging Artists Award in 2011. In 2013, she was given her first solo show at Rod Barton in London; and this year, the artist debuted new works at La Salle de Bains in France, as well as in the "Zabludowicz Collection Invites" series. But it's her current show at Elizabeth Dee gallery in New York (on view through January 10, 2015), named a critic's pick in Artforum, that's going to take her into 2015 on the next level.
Boychild from Luke Gilford on Vimeo.
Boychild, lives in New York
Though you might recall seeing her in Ryan Trecartin films, on tour with Mykki Blanco, or on Hood By Air fashion runways in years past, performance artist Boychild has begun hitting the museum circuit this year—most notably, touring her collaboration and performance with Korakrit Arunanondchai from MoMA PS1 to ICA London. In early 2015, her ongoing collaboration with artist Wu Tsang (which reached MCA Chicago and the Stedelijk Museum in 2014) will travel to the Migros Museum in Zürich—likely the first act in a year peppered with art world appearances.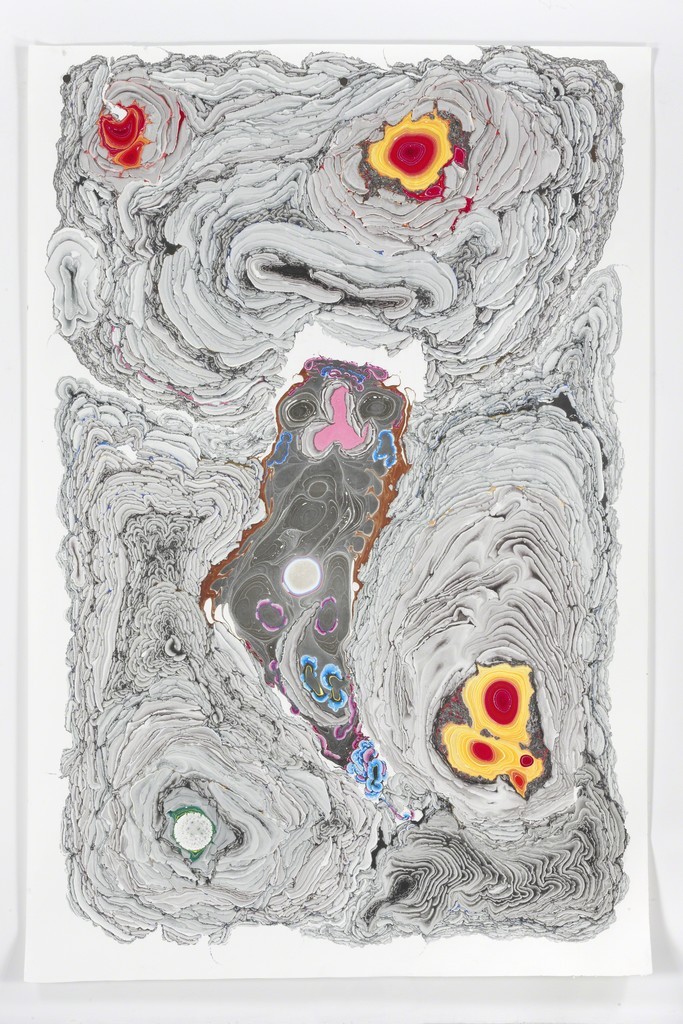 Kerstin Brätsch Unstable Talismanic Rendering _ Pele's Curse Nr. 9 (with gratitude to master marbler Dirk Lange) , 2014 Gió Marconi
Kerstin Brätsch, b. 1979, lives in New York
Brätsch's name has been all the buzz during the latter part of 2014, with her paintings and sculptures making appearances at DAS INSTITUT, Städtische Galerie, and Gavin Brown's Enterprise (who represents the artist). Notably, Brätsch's work is featured in the recently opened "The Forever Now: Contemporary Painting in an Atemporal World" at the Museum of Modern Art in New York (on view through April 5, 2015)—alongside Joe Bradley, Oscar Murillo, Julie Mehretu, Michael Williams, and others—which we expect will catapult her name further into the spotlight in 2015, not to mention her upcoming show at Serpentine Gallery in London in 2015.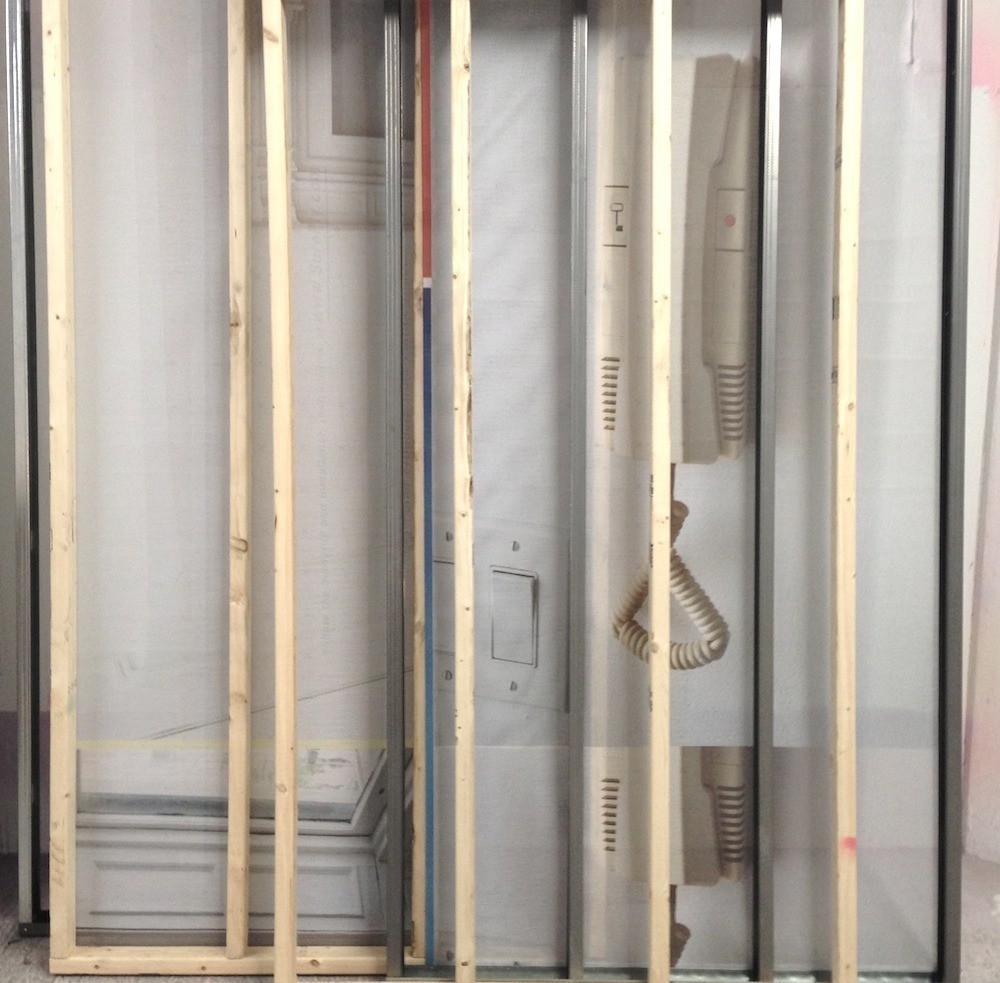 Luke Diiorio Installation Detail, Never Stop Improving, 2014 Robert Blumenthal Gallery
Luke Diiorio, b. 1983, lives in New York
Last summer, RCA grad Diiorio unveiled a much-talked-about solo exhibition at Robert Blumenthal Gallery, titled after a hardware store's branding slogan ("Never Stop Improving") where framed pieces of interior walls challenged American DIY aspirations. Recently, Diiorio opened his first solo show in Los Angeles, at Anat Ebgi Gallery, in which hand-folded canvas-and-linen paintings shared the space with collapsed, disassembled walls. We'll be keeping our eyes on Diiorio in 2015—in particular, during his solo project at The Armory Show in March.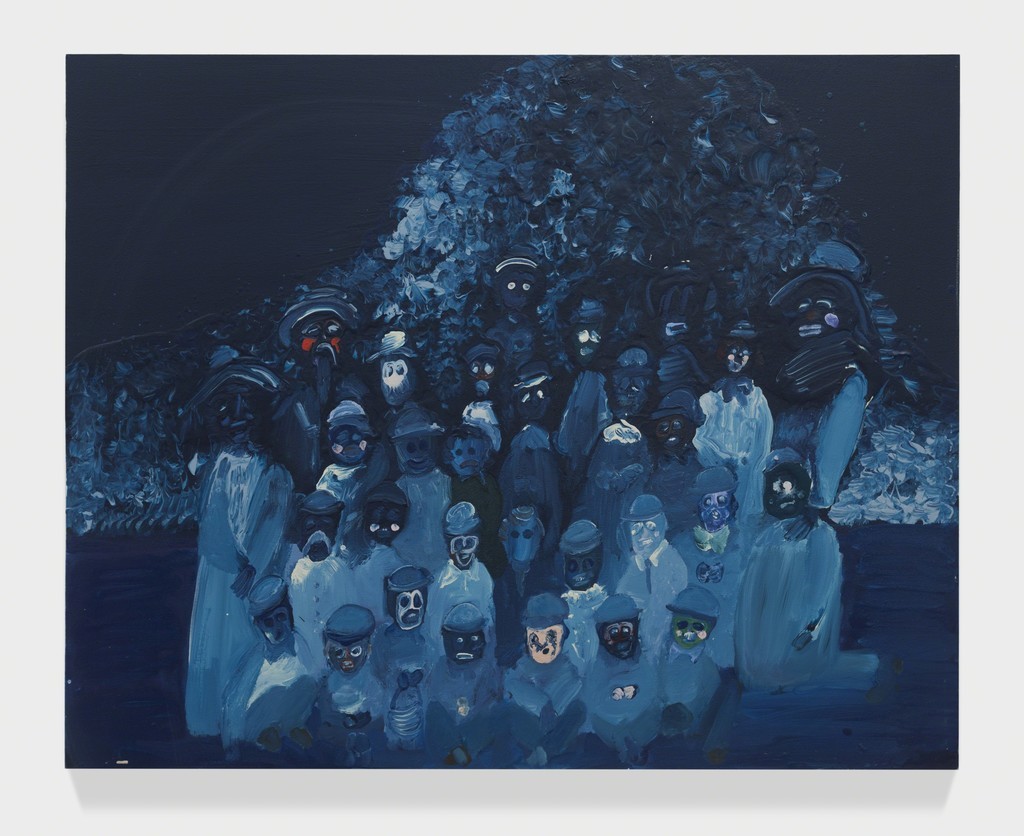 Genieve Figgis Where we are now, 2014 Half Gallery
Genieve Figgis, b. 1972, lives in Dublin
Figgis is amongst the wave of artists bringing painting back to figuration this year, perhaps the antidote to process-led abstraction that took serious hold in 2014. At 42, Figgis is not a newcomer, but with her first solo show in New York at Bill Powers' Half Gallery this autumn, which received a glowing review from New York Times critic Roberta Smith, we're sure her beautifully haunting paintings—reminiscent of Marlene Dumas and Karen Kilimnik—will reach the eyes of a host of collectors and curators this year.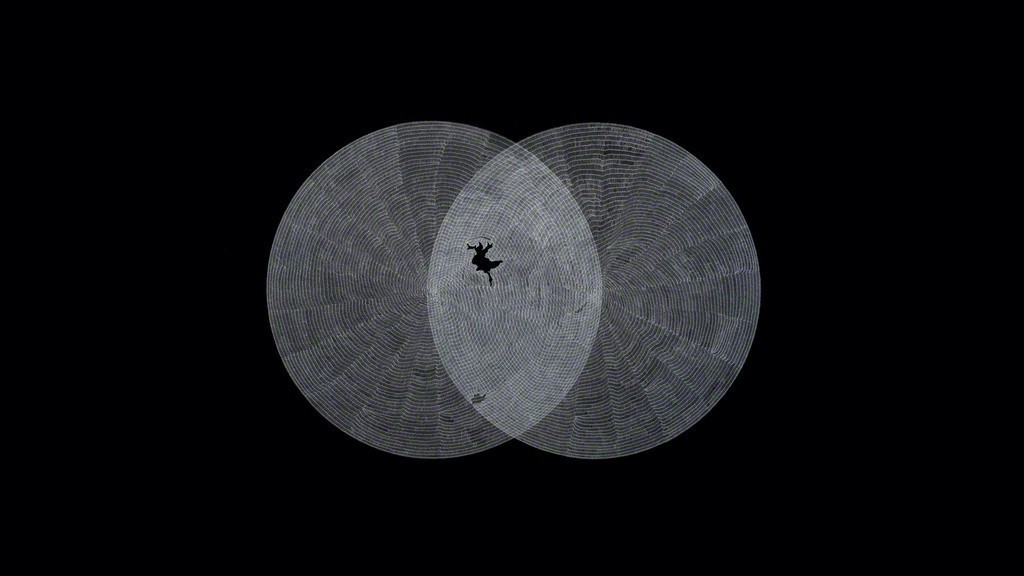 Waqas Khan The Breath of the Compassionate IV, 2014 Sabrina Amrani
Waqas Khan, b. 1982, lives in Lahore, Pakistan
Hailing from Lahore, Pakistan, Khan is deemed one of the city's rising stars. A former student of Imran Qureshi, Khan has begun to make a name of his own for his minimalist ink drawings, inspired by Sufi mysticism, that earned him a spot on the shortlist for the Victoria and Albert Museum's Jameel Prize (dubbed the Islamic Turner Prize) in 2014. After wrapping up his first European solo exhibition at Sabrina Amrani in January, Khan's February show with Galerie Krinzinger jumpstarts a busy year that includes exhibiting at ARCO Madrid and the Sharjah Museum of Islamic Civilization.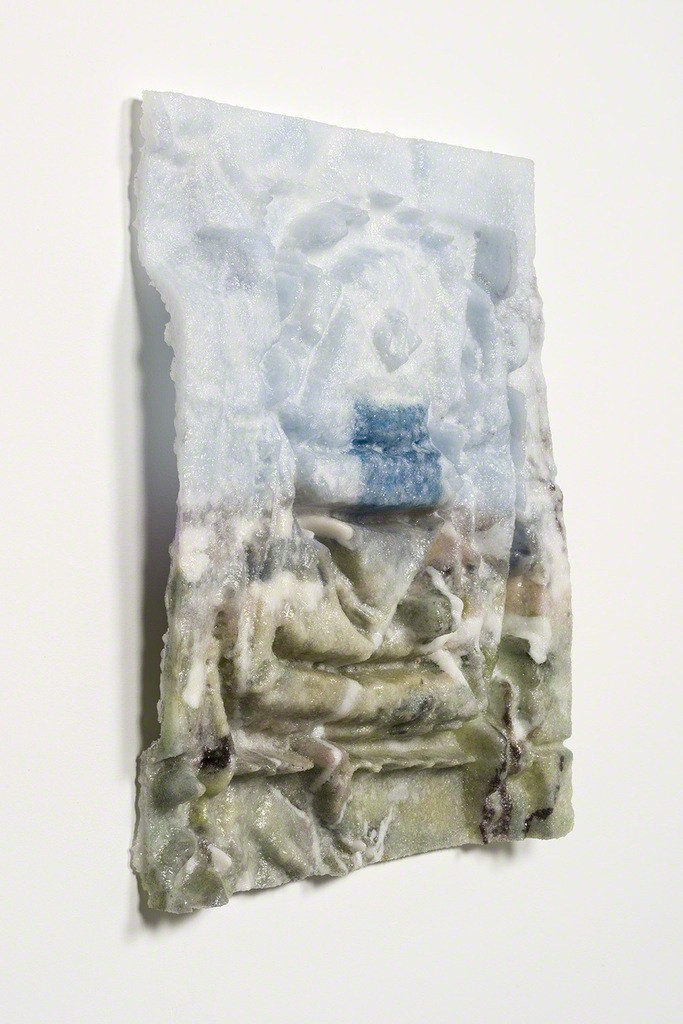 Dwyer Kilcollin Sunny 5pm Backpack, 1st Position, 2014 M+B
Dwyer Kilcollin, b. 1983, lives in Los Angeles
Manipulating 2D imagery via algorithm, Kilcollin has garnered attention for her hand-cast relief sculptures that fuse the virtual and material worlds—like her sculptures that recently graced a hillside of Los Angeles and M+B Gallery, where images of city views took the shape of a book, binoculars, and a sweater, or the backpacks she debuted at the Armory Show last spring. Following stunning presentations at FIAC's (OFF)ICIELLE and NADA Miami Beach, Kilcollin will kick off 2015 with a much hyped solo exhibition at American Contemporary in New York in January, followed by her first solo museum exhibition at the Santa Monica Museum of Art.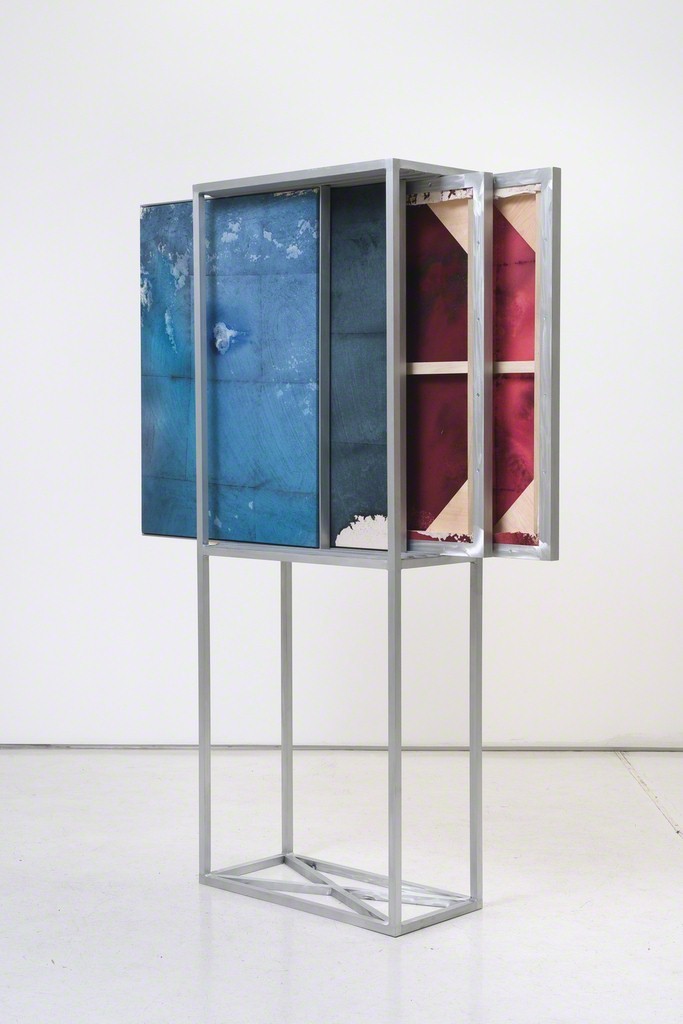 Dean Levin The Four Seasons, 2014 Roberts & Tilton
Dean Levin, b. 1988, lives in New York
While we wait for Levin's much anticipated exhibition at Marianne Boesky Gallery in 2015 (who he signed with last summer) it's hard to forget the stellar year he had in 2014. The South African-born artist, who trained as an architect at Pratt, had solo exhibitions at Robert Blumenthal Gallery and Zach Feuer's Retrospective Gallery in upstate New York, was featured in a two-person show at Rod Barton, and was included in a slew of the summer's hottest group exhibitions—Sean Kelly Gallery's and Roberts & Tilton's among them. After finishing 2014 in a group show at TBD, Levin begins 2015 in a group exhibition Berthold Pott Gallery in Cologne in January.

Eric Nathaniel Mack Partition, 2014 The Suzanne Geiss Company
Eric Nathaniel Mack, b. 1987, lives in New York
With works included in the Rema Hort Mann Collection, a current residency at the prestigious Studio Museum of Harlem, and his inclusion in "to do as one would," a 2014 summer group show organized by David Zwirner Gallery in New York, Mack (aka Eric N. Mack) is about to take off. The Yale MFA graduate's practice turns manipulated textiles—whether bought or from his personal history—and found objects into delicately constructed two- and three-dimensional objects that are often hanging, draped, or hoisted. It won't be long before this artist has gallery representation.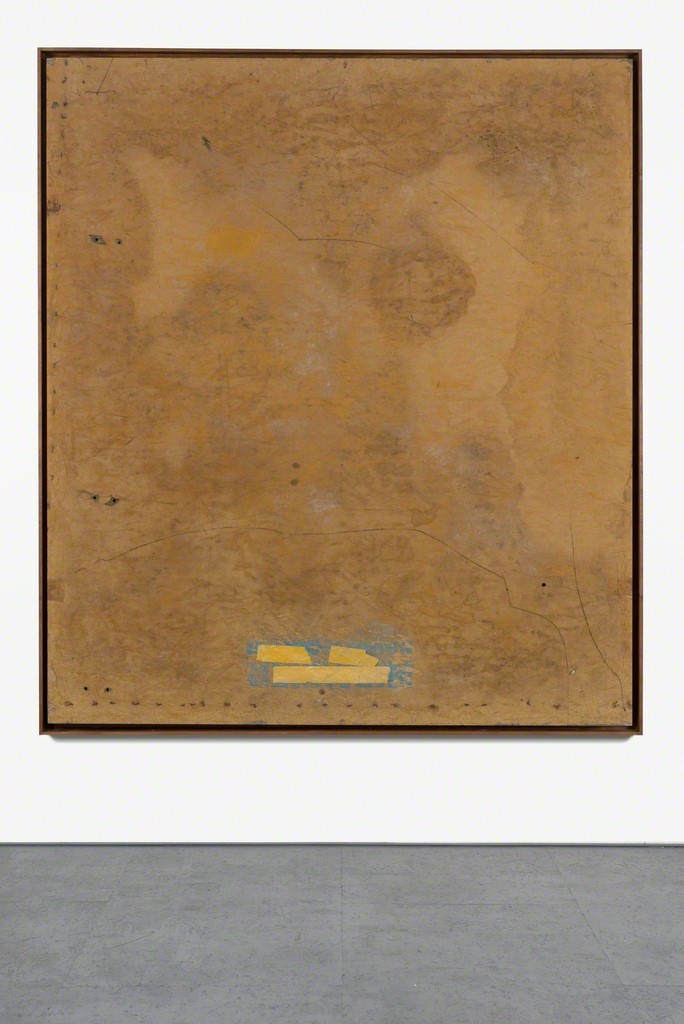 Sebastian Lloyd Rees Untitled (002), 2014 DUVE Berlin
Sebastian Lloyd Rees, b. 1986, lives in London
After studying at Goldsmiths in London, 27-year-old Rees and collaborator Ali Eisa started the Lloyd Corporation, making site-specific installation, sculpture, and artists books. Since forming, the duo has had solo shows at London's Carlos/Ishikawa, and the artists are prominently featured in the Hayward Gallery's acclaimed 2014 show "MIRRORCITY" (on view through Jan. 4, 2015). More recently, Rees has broken out in his solo practice, with a well-received showing with London gallery Artuner at this year's Artissima. With a museum inclusion (the Hayward) under his belt and a budding solo career, Rees is no doubt on the radar for 2015. Look out for a new show by the artist at New York's Room East gallery, opening February 15, 2015.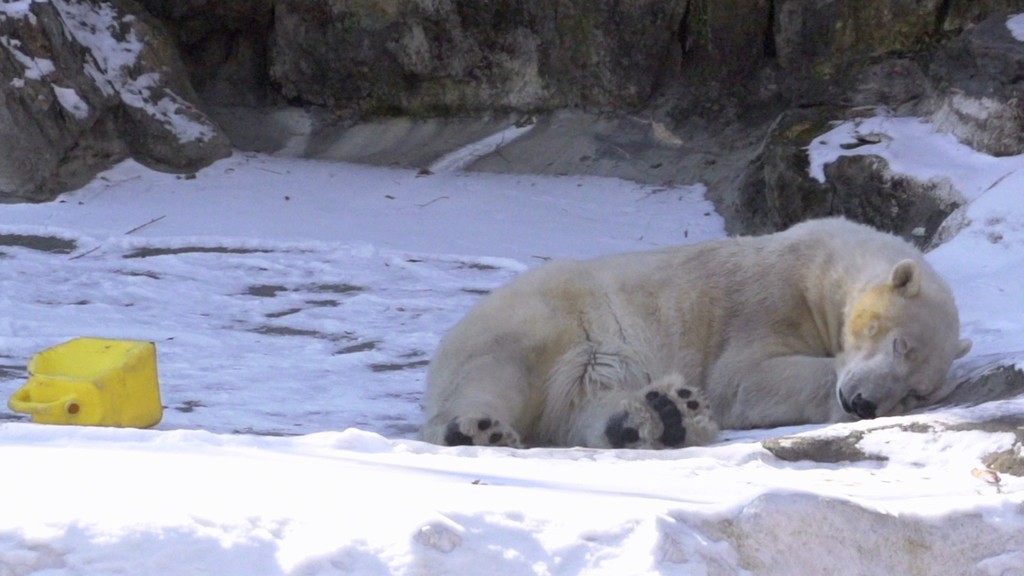 Rachel Rose Sitting Feeding Sleeping, 2013 Pilar Corrias Gallery
Rachel Rose, b. 1986, lives in New York
On the heels of winning the prestigious emerging artist award, the 2014 Illy Present Future Prize at Artissima, we expect that Rose's name will be ubiquitous in 2015. The multimedia artist's highly researched and produced and beautifully soundscaped short films play with sound and texture, science and history, mortality and immortality. She was included in the Taipei Biennial and her work was recently spotlighted in BAM's "Migrating Forms" series. She is newly represented by Pilar Corrias Gallery in London, and she will have her work featured at Castello di Rivoli and the CCS Bard Hessel museums in 2015.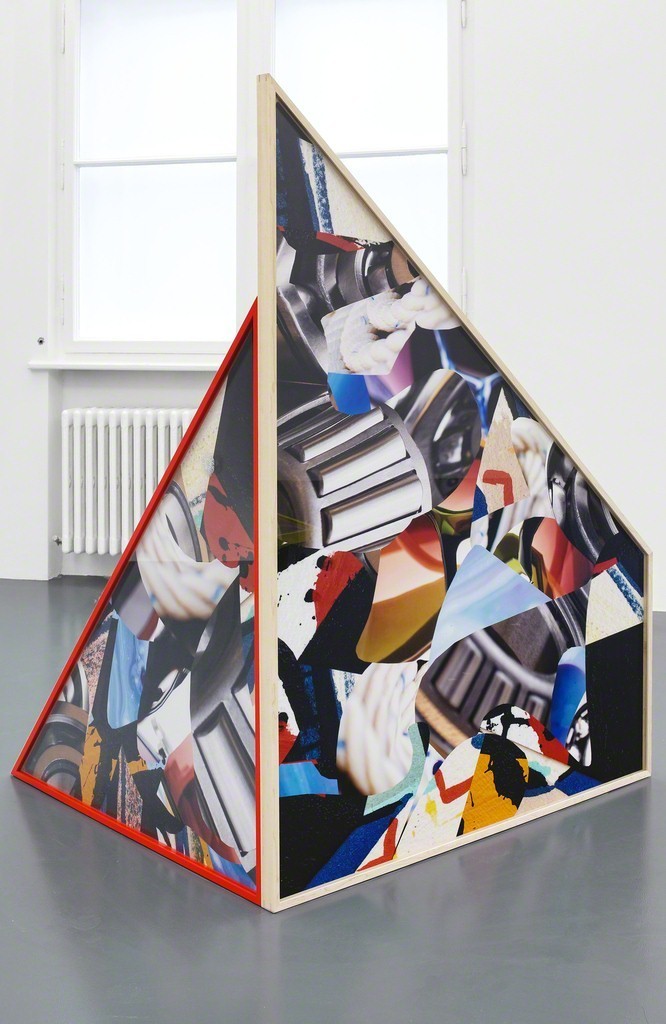 Kate Steciw Composition 012, 2014 Neumeister Bar-Am
Kate Steciw, b. 1978, lives in Brooklyn
We've been following Steciw and her layered compositions, made using stock images culled from the internet, throughout 2014. With solo exhibitions at Neumeister Bar-Am in Berlin, annarumma in Naples, and Higher Pictures in New York—as well as group shows at Hauser & Wirth and Eyebeam—Steciw has kept busy this year. We'll be watching for her work with LEVY.DELVAL at the Art Los Angeles Contemporary fair in January (she was among the hottest young artists at Artissima last fall) as well as in a solo exhibition at the gallery's Brussels location later in 2015.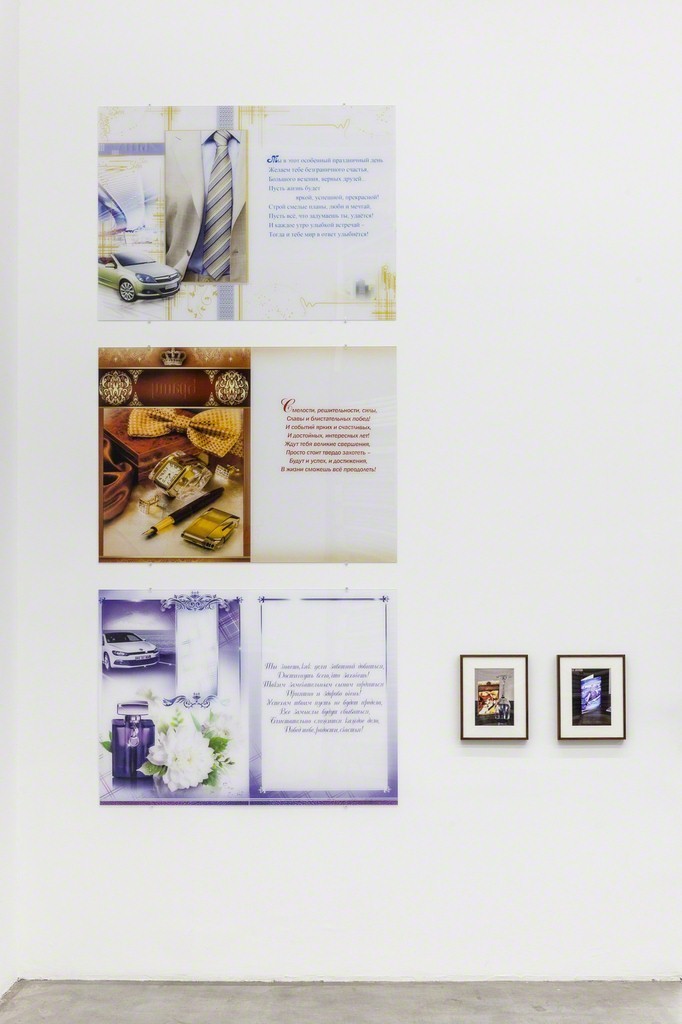 Amalia Ulman Best Wishes (Ambition), 2014 Swiss Institute
Amalia Ulman, b. 1989, lives in Los Angeles
Ulman made a splash this year with her social media performance Excellences & Perfections, in which the artist underwent a physical alteration—both real (including plastic surgery) and fictionalized—to reinvent herself into the "Hot Babe," a character she believes that both the media and social media demand of women; the startling transformation was documented on her Instagram account. The artist was included in group shows at the Swiss Institute and the New Museum, and we expect that Ulman will take her investigation of new media even further in 2015.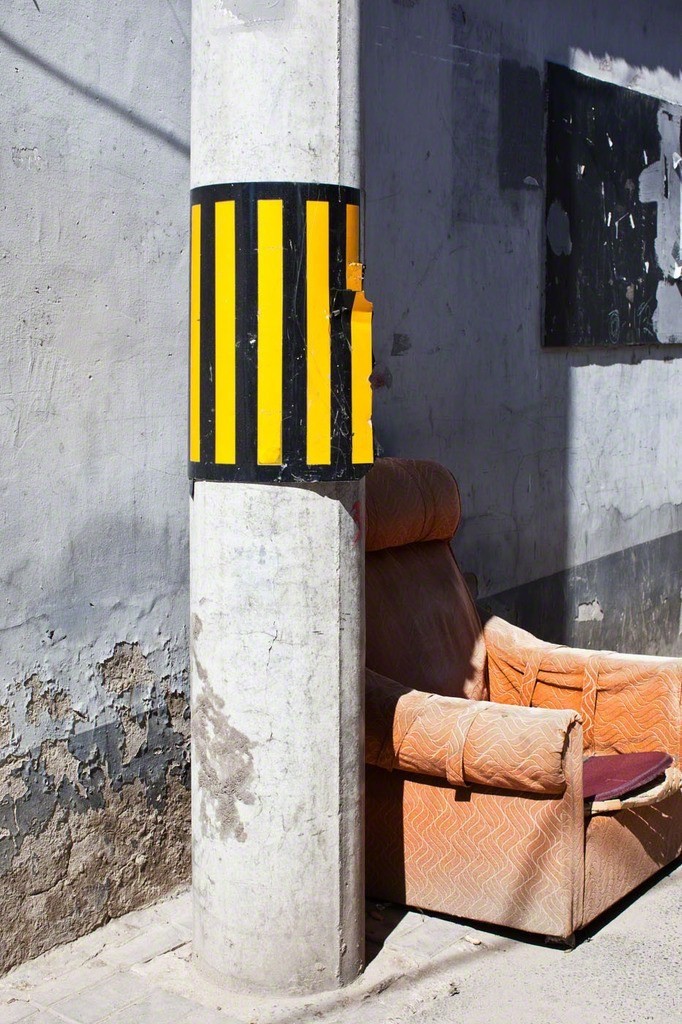 Chris Wiley 1, 2012 Nicelle Beauchene
Chris Wiley, b. 1981, lives in New York
Since his inclusion in MoMA PS1's "Taster's Choice" exhibition in March—that spotlighted three emerging artists and one artist collective—the Goldsmiths grad has continued to crop up throughout the year, most notably when his solo show opened at Nicelle Beauchene, featuring close-up photographs inspired by housing in Southern California. In addition to participating in two group shows, at Hauser & Wirth and Marianne Boesky Gallery, the artist-writer-curator has been working toward a group show he's curating at MOCCA in Toronto in 2015, during the Scotiabank CONTACT Photography Festival.
Also Read: The Top 10 Destinations for global art news 
Categories
Tags