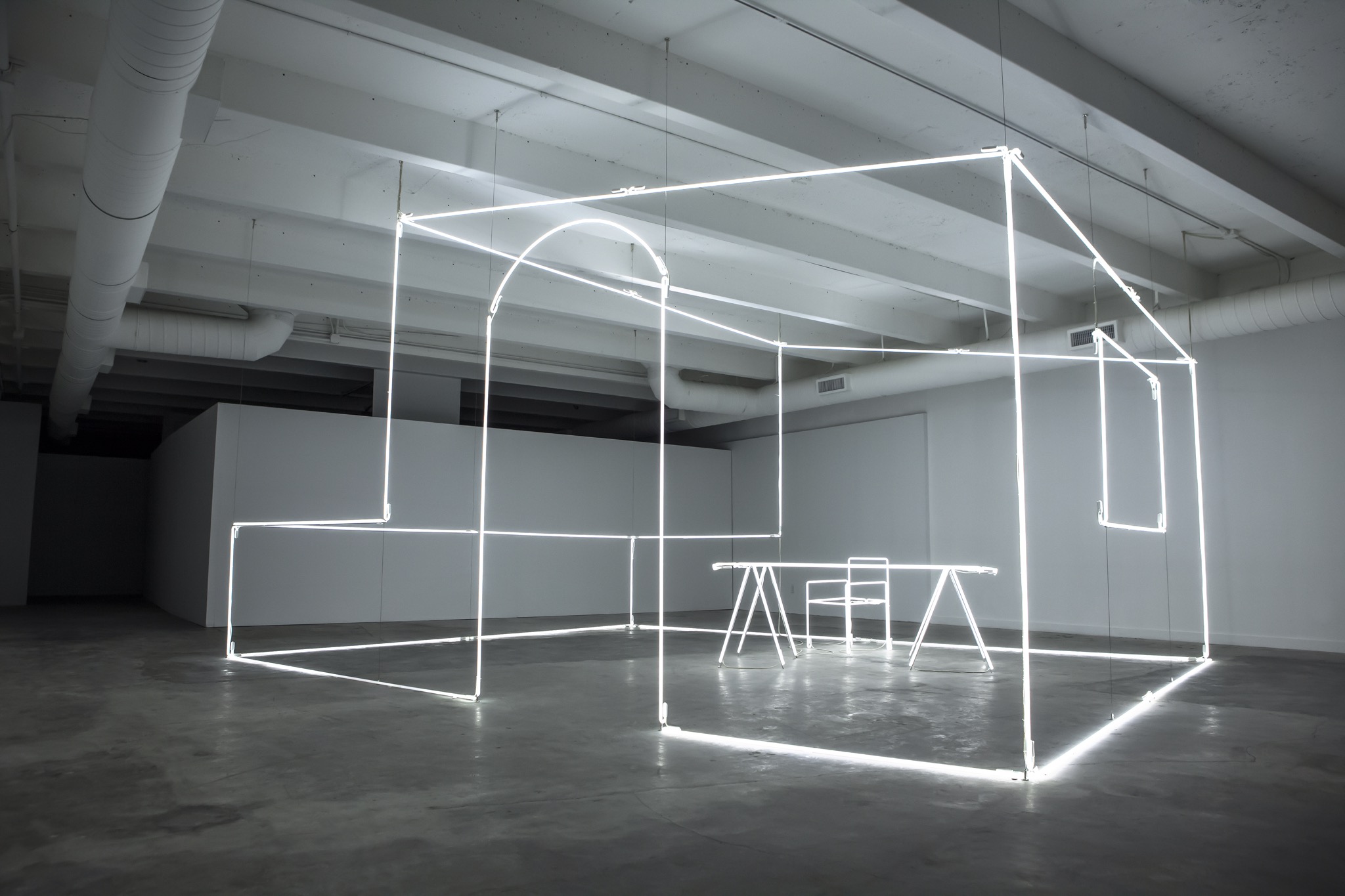 Bentley Elements is a new series of art and design commissions conceived by creative directors Campbell-Rey to debut at Design Miami this December 2014.
The first instalment in the series celebrates the element of Light, as interpreted by artist Massimo Uberti. Conceived by creative directors Campbell-Rey, Light took inspiration from the vehicle audit bays, the neon-lit inspection areas where all cars are carefully inspected prior to leaving the factory in Crewe, England.
Bentley Elements – Chapter 1 from Bentley Elements on Vimeo.
These environments are not only visually striking, but also the physical expression of Bentley's dedication to excellence in craftsmanship and innovation. To interpret their vision, Bentley commissioned Massimo Uberti, an Italian conceptual artist based in Milan, renowned for his architectural light installations whose striking geometric structures suggest gravity and reality defying 3D forms. At the core of his practice lies the desire to reduce the process to its essential components and to present light in its purest form. After visiting Bentley's factory in Crewe, England, Massimo was inspired by the unique spirit evoked there, as well as the intricate work of Bentley's master craftsmen and women. His installation for DesignMiami/ muses on the intersection of man and machine, referencing the form of an industrial building in the artwork's exterior shape, while the trestle table within pays tribute the handwork and human touch that goes into the creation of each vehicle. The neon tubes were hand blown and bent in Miami prior to the installation, and carefully assembled by Massimo in the Design District gallery space in another nod to the meeting of craftsmanship and technology that is a fundamental cornerstone of the Bentley brand.
"I like to realize architectures of light. As with all the painters from the beginning of history, light is central to my work. I employ neon tubes to build places for poetical inhabitants, trying to create dreamlike spaces that allow for reflection – something that I think is necessary for everybody."
– Massimo Uberti
About The Artist
Massimo Uberti is an Italian light artist based in Milan, Italy, who creates structures that play with the notion of space using outlined geometrical neon configurations. Inspired by a broad range of influences from Arte Povera to classical geometry, his work focuses on reducing structures to their purest and most elemental forms. www.massimouberti.it
Categories
Tags