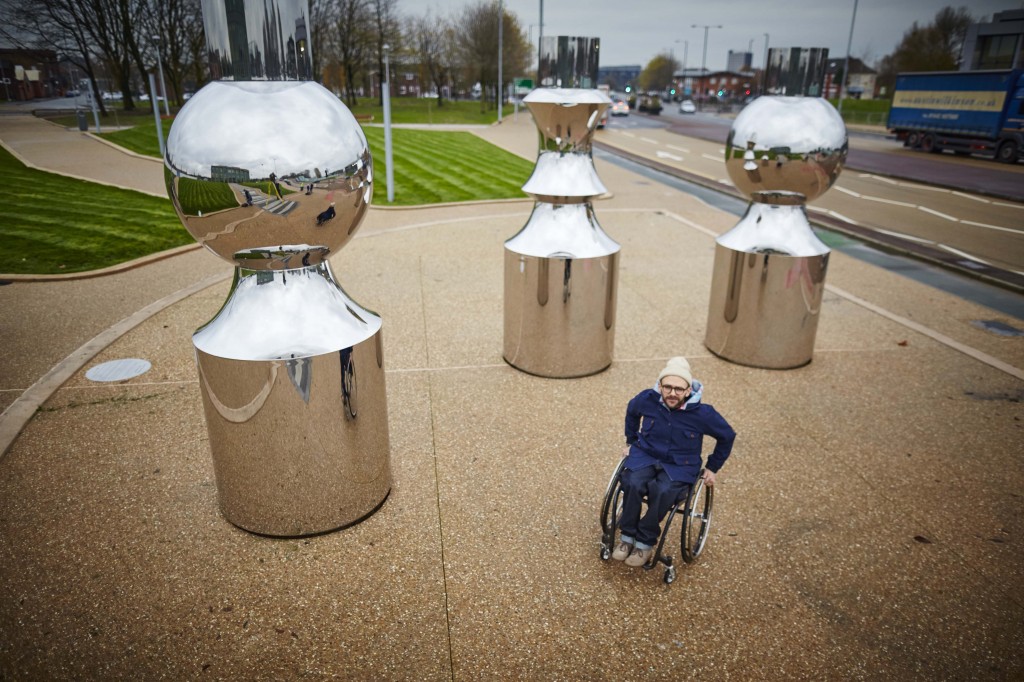 The much anticipated public sculpture by renowned international contemporary artist, Ryan Gander, has been revealed today as part of the Beswick community hub in east Manchester. Protected by hoardings, "Dad's Halo Effect" has been formally handed to the people of east Manchester during an afternoon ceremony. The work has been installed as the centrepiece to the Beswick community hub regeneration project, sitting alongside the newly opened Connell Sixth Form College and the new East Manchester Leisure Centre. This sculpture marks only the third ever public art world created by Gander after one in New York and one in London's Square Mile.
"Dad's Halo Effect" is a globally significant piece of public art composed of three, 3 metre highly polished stainless steel sculptures that represent chess pieces in a checkmate position. Yet, due to each being made of the same material, it is impossible to know which piece is on which side – harking to the adage that it's not the winning that's important, but the taking part. A theme unmistakably linked to the sport and leisure reputation of east Manchester. However, the design of the works are also based on parts of the steering mechanism of a commercial Bedford truck – originally described to Ryan by his father who worked for General Motors – and a link to the heavy industry past of the area. Gander also has a close personal connection to Manchester as he studied in the city for his undergraduate degree.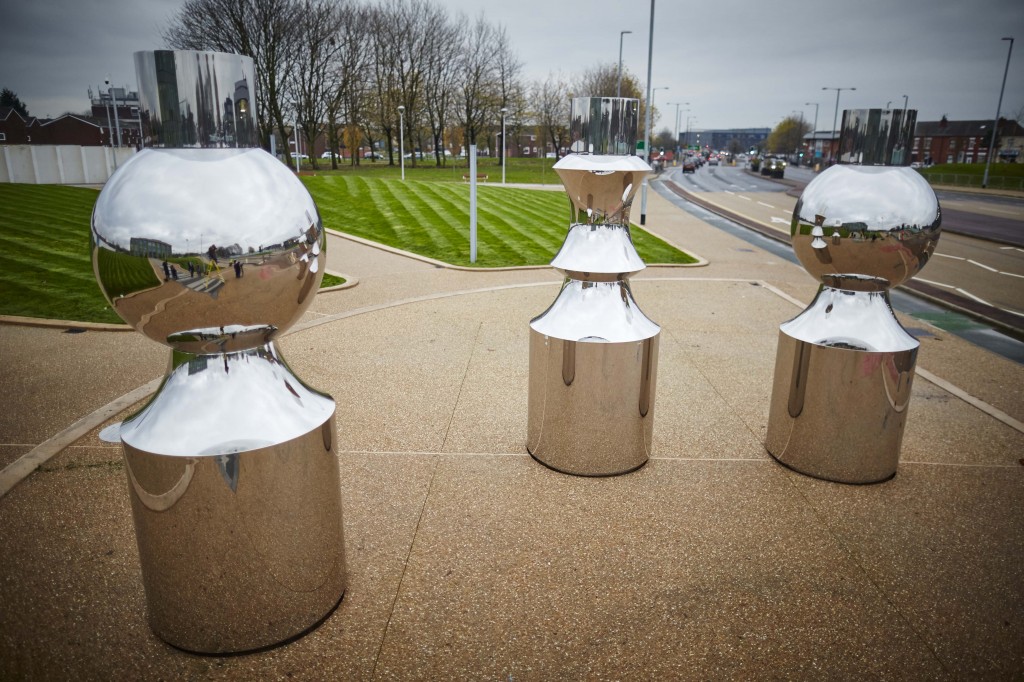 Since announcing Ryan as the chosen artist in June, local schools and community groups have taken part in a selection of artistic workshops aimed at encouraging local people to connect with and take ownership of the public artwork and empower the community to take advantage of the arts and cultural offerings available to them in the city.
The majority of the workshops were led by British poet Mandy Coe, who worked with the groups promoting discussion about what the artwork means to them and how it fits into the heritage and future of east Manchester. Mandy's workshops also included a visit to Manchester Art Gallery where Ryan's critically acclaimed solo show, "Make every show like it's your last", was presented from 3 July – 14 September 2014.
The workshops – including a session run by Ryan – were supported by Manchester Art Gallery's skilled community engagement team, giving the local community an expert led insight in to the world of contemporary art.
The final outcome of these sessions was to write a collaborative poem using the ideas and themes discussed by local people, penned by Mandy Coe with lines contributed by Ryan himself.
Local independent production company, Belle Vue Productions, were also chosen to make a film featuring local people which documents the poem, and will be premiered for the first time at the launch event at the Beswick community hub.
www.east-manchester.com/beswickproject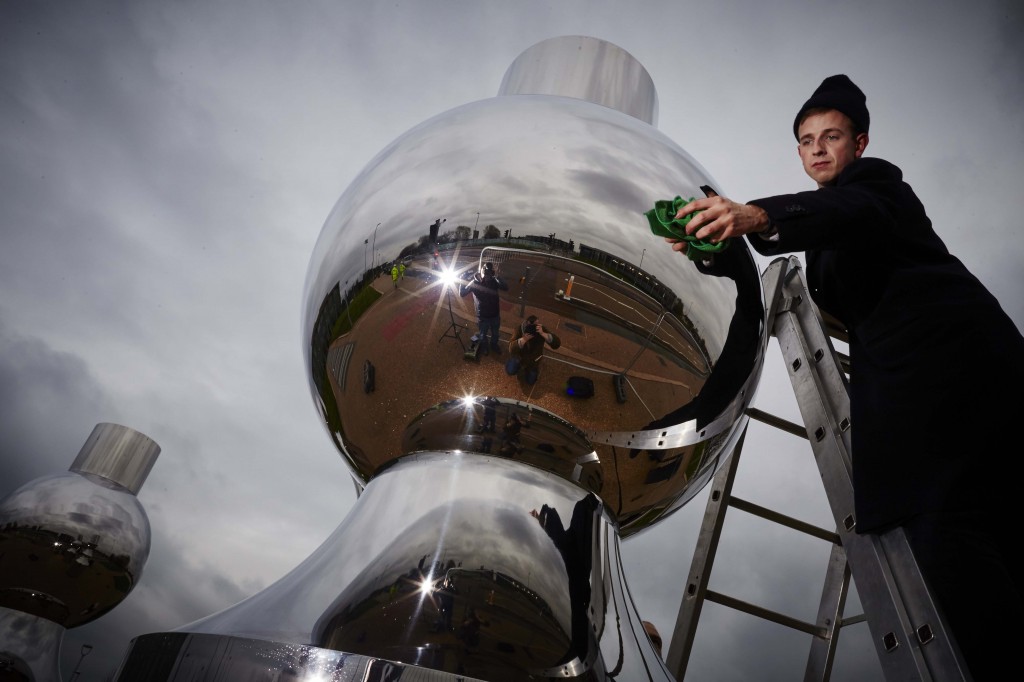 Categories
Tags