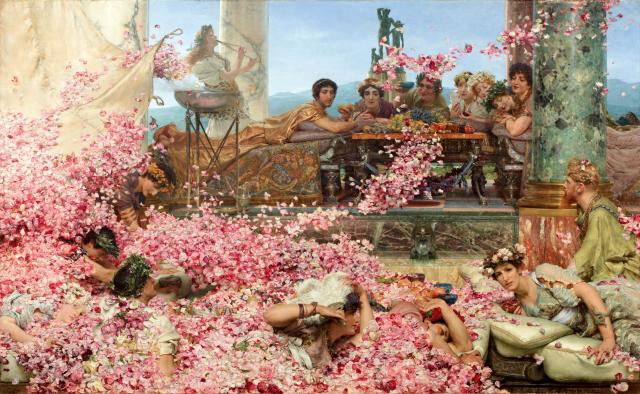 Near Holland Park, Leighton House Museum is one of London's hidden gems – it was the home and studio of famed British artist Frederic Leighton. It's worth seeing at any time of year thanks to the superb Arab Hall that shimmers with coloured tiles and gold calligraphy.
At present it also has on an exhibition of Victorian paintings by renowned names such Rossetti, Burne-Jones, Waterhouse and more. It's the largest exhibition we've seen at the museum and it's overwhelming.
The Pre-Raphaelite movement of that era has divided people between those who saw purity in their focus on an imagined beauty and those who thought their lack of realism was a backward step in the progression of art.
Examples of this include William Clarke Wontner's Valeria is a painting that tries everything to make the subject as beautiful as possible while a painting of Andromeda and one of women on a beach, by Leighton himself, shows their clothing whipped by the wind in a dramatic arc that would have been unlikely to occur naturally.
The most extreme example is Lawrence Alma-Tadema's 'The Roses of Heliogabalus' (picture above), depicting a legendary feast where guests were killed by being smothered with flowers. The museum plays to the gratuitous colour in this painting by having rose scented diffusers in the room to match the plethora of pink in the painting.
There are plenty of paintings to admire here, granted the collection is not as strong as the Tate's Pre-Raphaelite exhibition in 2012 and the over the top nature of Pre-Raphaelite art is not for everyone but it's an unprecedented exhibition for the museum and a strong showing.
A Victorian Obsession is on at Leighton House Museum until 29 March 2015 (closed Tuesdays). Tickets are £10 for adults.
Categories
Tags