Miles Aldridge 'Short Breaths #5' (2012) Chromogenic print, edition 1/10. Signed, dated.
60 x 42 1/2 in. Estimate: US$13,000-17,000
Bonhams is launching The Art of Fashion Photography. An auction of carefully curated works by the world's masters of fashion photography. It will take place in the galleries of Bonhams New York on December 17th at 1:00 PM EST.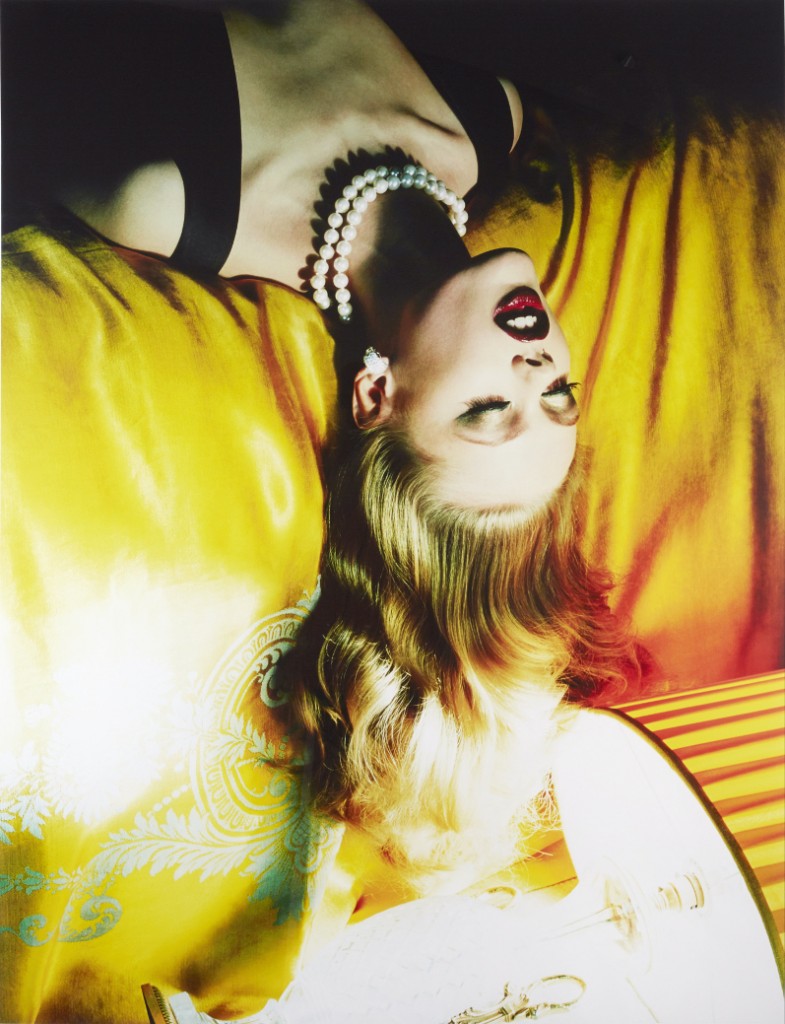 Miles Aldridge 'Extravagant, Sophisticated Lady #5' (2011) Chromogenic print, printed 2012, edition 3/10. Signed, dated..40 x 60 in, Estimate: US$13,000-17,000

The auction is organized into three distinct sections: Editorial Fashion Photography, Celebrities & Style Icons, and Nudes, with pre-sale estimates ranging from $1,500 – 60,000. This dynamic collection, spanning classic through contemporary, includes work by many of today's leading photographers, including Miles Aldridge, Bob Colacello, Patrick Demarchelier, Horst P. Horst, William Klein, Roxanne Lowit, Marilyn Minter, David LaChapelle, and Annie Leibovitz.
Vintage photographs will be well-represented, including three stunning Irving Penn gelatin silver prints. Mention must be made of Penn's iconic photograph, Women at Wartime (Dorian and Evelyn Tripp), 1950, which captures the empowered, liberated attitude of two of his favorite models. The work also beautifully showcases their clothing, and footwear, all designed by Clare McCardell. Women at Wartime is one from an edition of just sixteen, and carries a pre-sale estimate of $40,000 – 60,000. Important works by Lotte Jacobi, Elliott Erwitt, Frank Horvat, George Hoyningen-Huene, George Hurrell, Willy Ronis, and Edward Weston are also included.
The Art of Fashion Photography will show contemporary fashion images from the 1960's to the present, and includes works by a combination of famous and emerging artists who are currently making waves on the international contemporary art scene.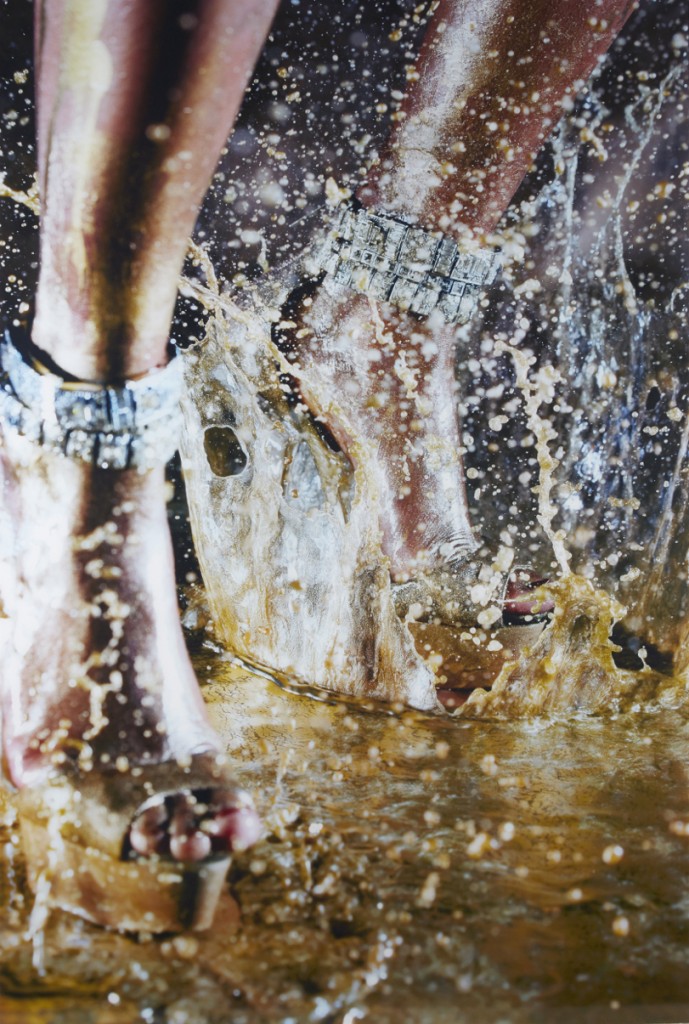 Marilyn Minter. 'Deluge' (2011) "Deluge" (2011) Chromogenic print, diasec mounted, ed. 3/5, Signed, dated, titled.60 x 40 in. Estimate; US$25,000-35,000
An exciting highlight is the large, unabashedly seductive, colour photograph, Deluge, (2011), by Marilyn Minter. The work depicts a tightly-cropped close-up of stiletto heels, worn with decadent diamond anklets. They adorn an anonymous female figure who audaciously struts through deep puddles of liquid gold, which is sensuously splattered across her feet and legs. This photograph is the artist's single most collectible and sought-after image.
A public preview of the auction will be held from Dec 13 – 15. The catalog will be available online at http://www.bonhams.com/auctions/22529/ in the coming week.
Categories
Tags