Tabish Khan brings you seven art exhibitions in London that you should visit during the week. Each one comes with a concise review to help you decide whether it's for you.
The top five has been extended to seven due to the high number of noteworthy exhibitions due to close this month.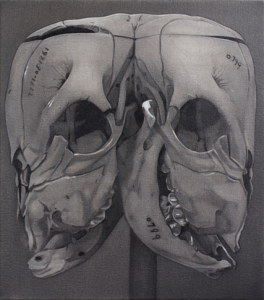 1. Boo Saville: Polycephaly @ TJ Boulting
Moving on from her dense biro works are these absorbing colour fields, with a touch of James Turrell about them. Plus some fantastic nature inspired semi-abstract works.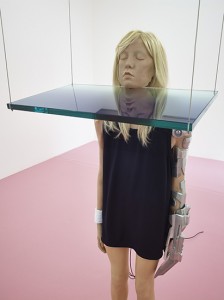 2. Andro Wekua @ Sprüth Magers
A creepy suspended cyborg that twitches its fingers, complete with a bright pink carpet to further enhance the surreal installation. Fun and high impact.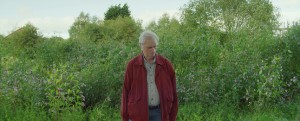 3. Gillian Wearing: We are here @ Maureen Paley
An intimate portrait of the lives of various individuals in the Midlands. A subtle and touching piece, though it would have been better without the quasi-spiritual ending.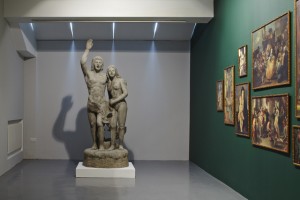 4. Pio Abad @ Gasworks
This talented and political emerging artist creates a multimedia exhibition on the excesses of the Marcos'. Sometimes reality is more surreal than fiction.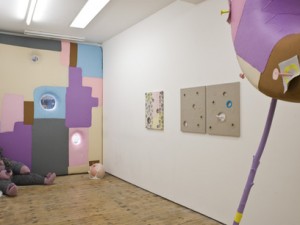 5. Jonathan Baldock @ Vitrine gallery
A fun and innovative installation explores the orifices of the human body using a mannequin slumped in the corner and a peep hole to watch the street outside or is it the other way round?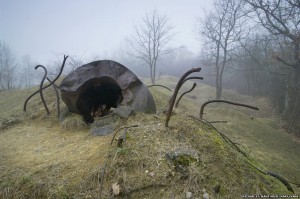 6. Fields of Battle @ St. James's Park
The poppies aren't the only eye-catching commemoration of the Great War's centenary, and these photographs of battlefields 100 years on are often spectacular and haunting.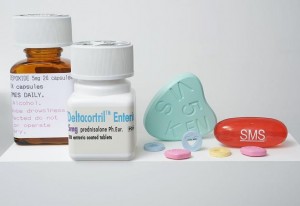 7. Damien Hirst: Schizophrenogenesis @ Paul Stolper
These oversized medicines may not be vintage Hirst but display a more playful side to his work that's often lost in the heavy messaging and overt commercial nature of his other works.
All images courtesy of the respective artists and galleries
Categories
Tags