WEEK: 1stJuly – 6th July
There are loads of art events such as private views, artists talks, and screenings happening around London, and often it is impossible to choose where to go and what to see. To help you with the choice Jenny Judova from Art Map London will be advising on what events seem worth attending during the week.
TUESDAY 1 JULY
Sprüth Magers, 7pm private view Louise Lawler 'No Drones'
For No Drones, Lawler will exhibit a group of 'tracings', a series that she developed for her exhibition at the Ludwig Museum, Cologne, in 2013. Traced directly from her photographs, and made in collaboration with the artist and children's book illustrator Jon Buller, the 'tracings' are black-and-white line drawings that are converted to a vector graphic and printed on a vinyl that is adhered directly to the wall. Each edition exists as an adaptable digital file that can be printed at any size. A 'tracing' takes material form only when exhibited, and it can be destroyed and remade at a different size for its next presentation. Some of the works in the show are editions of 10, while others are unlimited editions. http://spruethmagers.com/exhibitions/373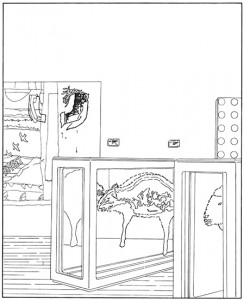 Wednesday 2 July
Griffin Gallery, 6-9pm private view Perfectionism group show
Artists: Dale Adcock, Jemma Appleby, Katrina Blannin, Jane Dixon, Lee Edwards, Iavor Lubomirov, Carol Robertson, Inbal Strauss, Tanya Wood This exhibition does not seek to be perfect. Neither does it claim to showcase perfect artists. Instead, this is an exploration of perfectionism of process. Of artists so committed to their practice that it permeates their every movement and waking thought, manifest in the meticulous detail demonstrated in their work.
http://griffingallery.co.uk/exhibition/perfectionism/  
Thursday 3 July  
Boxpark, 6-9pm First Thursday Yoni Alter
Since 2006 Yoni not only calls London 'home' but also a source of inspiration. Israeli-British artist Yoni Alter (born 1980) studied in Jerusalem Academy of Art & Design and completed his MA Graphic Design at London College of Communication. His debut London show at Kemistry Gallery was inspired by urban landscapes and architecture, and in particular by London. Rather than drawing in a stylized way, Alter applies different reduction methods on visuals. Yoni recently worked on a piece of break-through branding for London's new TV Channel, London Live. His merchandise range for Tate has recently launched.
http://www.boxpark.co.uk/event/firstthursdaysyonialter/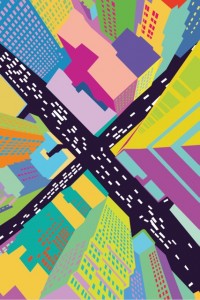 Stour Space, 6-9pm private view 'Taco-Tricycle-Timbuktu' group show
Artists: Bob Motown, HIN, John Atherton
TACO-TRICYCLE-TIMBUKTU. A CAT WITH A TACO FOR A BODY COLONEL GADDAFI ON A TRICYCLE A MEDIEVAL HELMET COVERED IN TATTOOS RONALD MCDONALD MEETS GANDI AND STALIN CAT WOMAN GOES SHOPPING FROM HERE TO TIMBUKTU A BEAR WITH A SLAYER T-SHIRT PIZZA CATS MORE CATS MARY AS WONDER WOMAN THE AZTECS A GORILLA IN A DRESS IS IT A GOAT IS IT A GIMP TRANSVESTITES IN ANCIENT GREECE RABBITS MORE RABBITS BATMAN IS DEAD JESUS IS A SUPER HERO KNIVES WITH FEATHERS FOR BLADES A POISONOUS FLOWER MORE CATS A DOG AS A BEER COOLER.
http://www.stourspace.co.uk/portfolio/july-2014/  
Fold Gallery, 6-9pm private view Una Know 'Sounding out plant hunters, space seekers, listeners, fakers, keepers'
Knox's research-based practice encompasses various media, including moving image, print and performance. For this exhibition, Knox's works explore architecture through sound, incorporating thoughts on technologies, voice, fiction and historical events. Within a tropical landscape a speech pathologist, working with the human body as acoustic space, uses voice to sound out and understand the surrounding inner and outer atmospheres.
http://www.foldgallery.com/exhibition/sounding-out-plant-hunters-space-seekers-listeners-fakers-keepers/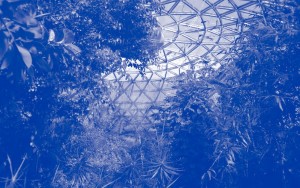 Friday 4 July  
Studio Voltaire, 6:30-8:30pm private view Judith Bernstein 'Rising'
Bernstein's expressive practice embodies the psychological amalgamation of sex, violence and feminism, in varying orders and priorities. Birth of the Universe is a recent series of expressive paintings made using oil and fluorescent paint exploring the chaos, violence, and the nuclear explosion that was The Big Bang. She probes the origin of space, time, and infinity, using the rage of the "active cunt" as the primal source in the expanding universe. These paintings delve into issues regarding relationships and gender with a literal dialogue between the "active cunt" and the phallus.
http://www.studiovoltaire.org/programmes/forthcoming/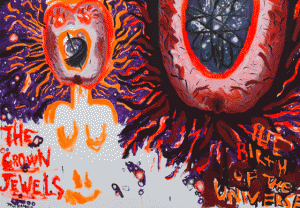 ANDOR Gallery, 6-9pm private view FOAM group showFoam is an on-going peripatetic project by artist Mat Jenner. Conceived as both a platform for experimental commissioning and an expansive artwork, Foam explores the condition of the contemporary art object and a problematized relationship to spectatorship, dissemination, presence and display. At the heart of Foam is a growing archive of dub plates, one-off 12" records commissioned from over 100 invited artists. The archive is presented within strict parameters that emphasises the records status as art objects – records are unique, they can only be listened to in situ within ANDOR's physical location and are not replicated, broadcasted or digitally disseminated.
http://www.creativeandorcultural.com/index.php/foam-images  
Saturday 5 July  
Drawing Room, 1:30-4:30pm family workshop Draw&Talk – Places of Work
Join us at this Saturday afternoon drop-in family workshop, led by artist Laura Eldret, to imagine through talking and drawing what 'work-places' look like today and what future 'workplaces' may look like. This is a chance to be inspired and then have a go at the 'Sharpie' drawing techniques seen in our exhibition Drawing Room by Aleksandra Mir. This is part of Eldret's ongoing research Cultivating and Framing Citizenship. A Drawing Room and Tannery Arts event.
http://drawingroom.org.uk/events/draw-and-talk-places-of-work  
Categories
Tags