Fans of graduate art were in for  a treat over the weekend of 20-22 June with so many shows on it was impossible to see them all – the ones I didn't make it to included Chelsea, Camberwell and Central St Martins. I was impressed by Free Range photography, disappointed by the Royal College of Art and here are my thoughts on Fluxure – a show of University of West England students in photography, animation and video.
Despite its many floors, the bargehouse venue does offer limited space so animation and video were largely loaded on to computers so visitors can click through them. Despite being a great space saving idea, the difficulty this presents is that there are too many works for all but the most patient viewer to sit through. This means an appealing file name is the only guide as to whether I should click on it, I didn't find anything I liked but then I may not have clicked on the right ones.
As for photography, this was a strong showing. Maybe lacking the diversity of Free Range but there were some impressive works and my highlights are set out below:
Jenny Sinclair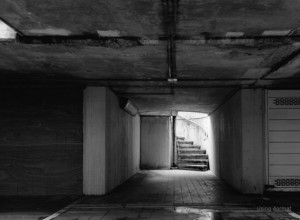 Adandoned and desolate photography maybe everywhere these days but Jenny Sinclair's portfolio of Brutalist architecture is haunting and her decision to focus on the most divisive architectural school adds to her vision of finding beauty in the ordinary.
Chris Hill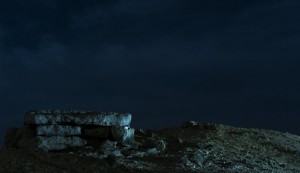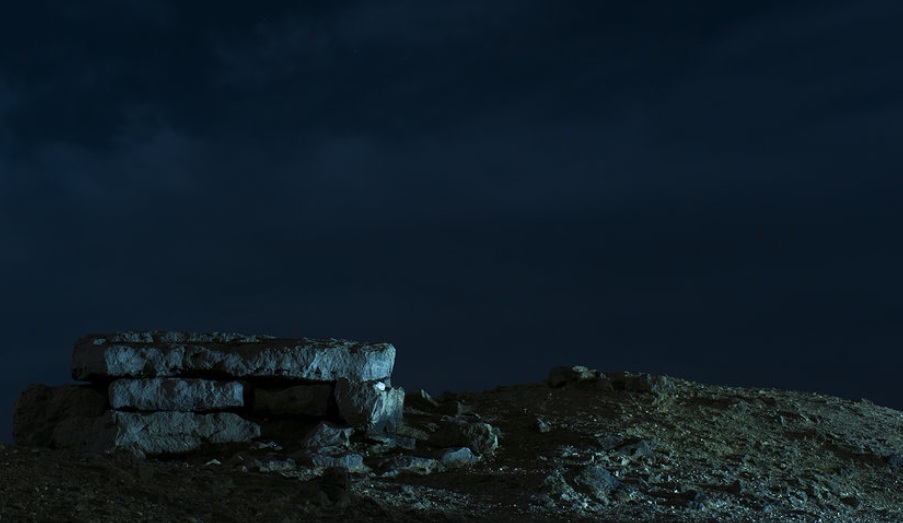 Night time shots are also common but Hill's choice of rock formations almost feels like it could have been taken on another planet. Minimising light exposure creates an eerie atmosphere.
Tano Lam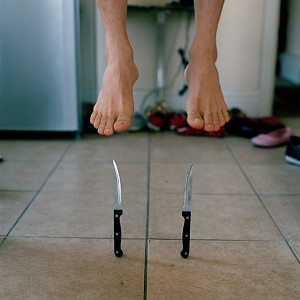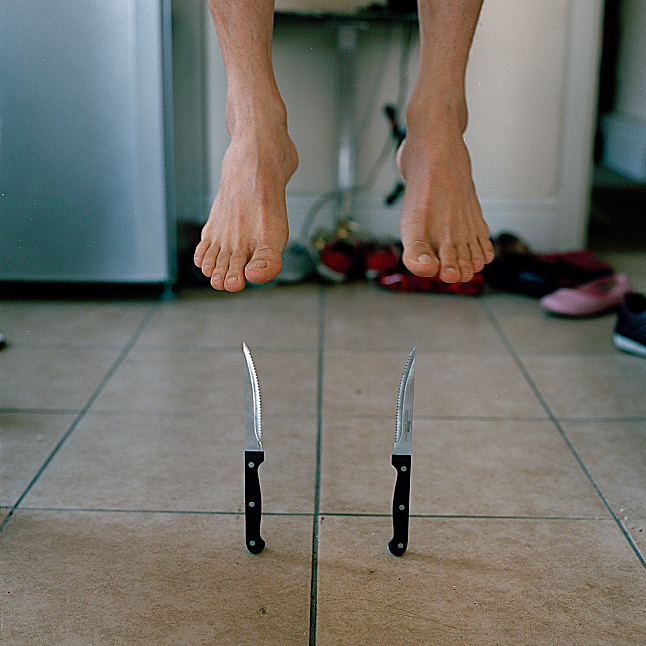 Love the tension in this photograph particularly as the rest of the person isn't visible. Are they falling on to the knives, jumping away or merely hanging tentatively above the prospect of serious injury.
Charley Williams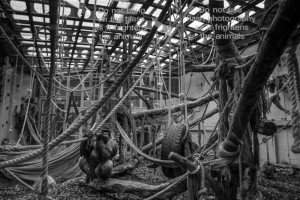 Shots of a zoo sans animals whether they be a mass of ropes of a complex climbing frame seem like the ultimate adventure playground. Alas they are a sign of being caged rather than the freedom to explore, an illusion designed to keep the captured appeased.
Fluxure was on at Oxo Tower bargehouse from 20-22 June.
Categories
Tags