2013 winner Laura Fitzgerald's SOLO exhibition 'Work Based Anxieties' was held at WW Gallery in January 2014
Deadline for applications this Saturday 31st May 2014.
Prizes
? Solo exhibition at the London Art Fair in January 2015
? Prize money £1000
? Judges: Kate Brindley (director mima), Cherry Smyth (critic, curator, writer), Lisa Milroy (painter), Sarah Monk (director London Art Fair)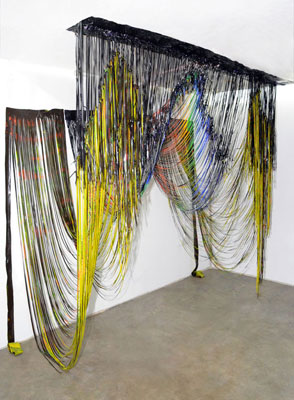 Jonathan Gabb – winner WW SOLO Award 2012
About the WW SOLO Award
The WW SOLO Award is an annual structured opportunity, created to provide support, development and exposure for a contemporary artist of any age, working in any medium. With a focus that stretches further than new graduates, the SOLO award recognises that artists can be producing exciting work at any age and any stage of their career. We deliberately distance ourselves from unhelpful and limiting tags such as 'young' and 'emerging', but welcome submissions from anyone aged 18 – 108.
How to enter
Online entry fee of £25 > APPLY NOW <
Application via email: Maximum 3 images or multimedia files/links
No CV, no statement, no application form required (further info will only be required if longlisted)
Read Key Dates and Terms & Conditions before applying!
Eligiblity & guidelines
Contemporary artists, working in any medium, at any stage in their career
Artists of all nationalities aged 18 or over, living or working in the UK & ROI
There is no set theme; work should be representative of your practice or process.
Media can include painting, sculpture, installation, performance, video, audio, drawing, collage, printmaking, digital, photography, mixed media, have we missed anything? That too.
There is no specific size restriction on works, but if your work is very large, please check that we can accommodate it on the receiving day.
In the July – December 2014 period, between the winner being announced and the London Art Fair opening, the winning artist is expected to develop upon their existing/submitted work to create new content for their SOLO exhibition
Please read Key Dates, Terms & Conditions before applying!
Categories
Tags