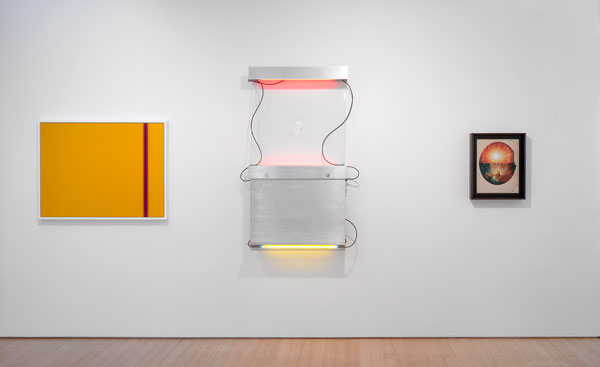 June 21st, 2014 Sgorbati Projects is located at 525-531 West 26th Street on the fourth floor. www.sgorbatiprojects.com
Sgorbati Projects is pleased to present In The Beginning / End-States a group exhibition based loosely around physical processes associated with the birth and death of stars. The exhibition explores the psychological and emotional impact of artworks that, through concept or formal material qualities, hint at larger, elemental phenome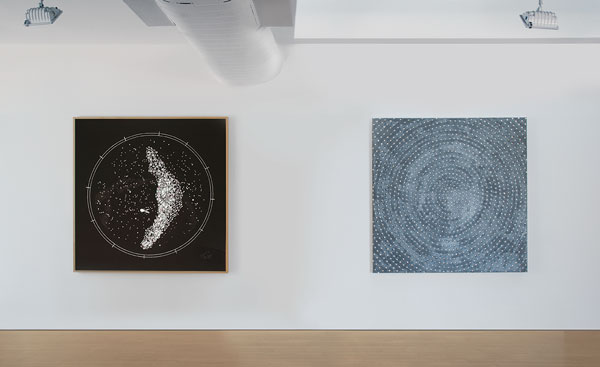 Fields such as astronomy, cosmology, and theoretical physics have advanced an understanding of the universe that is incongruous with everyday human observation—our terrestrial experiences limit our perception of the universe we inhabit. Artworks in the exhibition comment directly on our cognitive relationship with these forces or manipulate mass, density, color, light, and space to render for the viewer a transportive experience.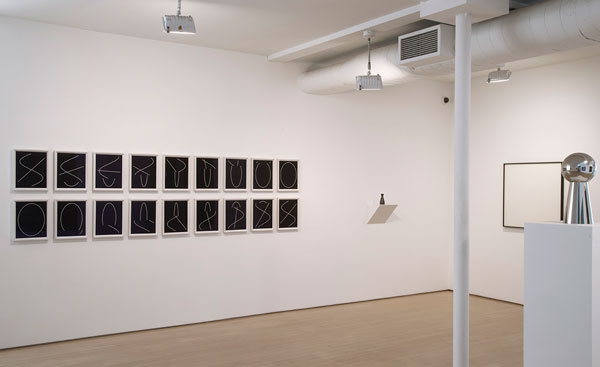 The exhibition includes compelling works in diverse media by Cory Arcangel, Alice Aycock, Ross Bleckner, Iran do Espírito Santo, Anthony McCall, Adam McEwen, Aleksandra Mir, Taryn Simon, and Keith Sonnier. In The Beginning End-States was curated in collaboration with Thomas Arnold.
About Sgorbati Projects:
Sgorbati Projects was founded in 2013 by Seth Sgorbati. Working with artists, curators and others, Sgorbati Projects presents works of varied practice, and is actively involved in the sale of contemporary artworks on both the primary and secondary markets.
Sgorbati Projects is located at 525-531 West 26th Street on the fourth floor, alternating exhibitions with Salomon Contemporary.
Categories
Tags