WEEK: 19th May – 25th May
There are loads of art events such as private views, artists talks, and screenings happening around London, and often it is impossible to choose where to go and what to see. To help you with the choice Jenny Judova from Art Map London will be advising on what events seem worth attending during the week.
MONDAY 19 MAY
Parasol Unit, 10am-5pm Conference: Sensingsite (£5/6) 
Presenters: Kevin Logan (London College of Communication), Sharon Phelps (CCW), Maria Papadomanolaki (London College of Communication), Sophie Read (University College London), Trish Scott (Chelsea College of Art and Design), and John Wild (Queen Mary University).
Transcribing Site will include performances, presentations and demonstrations of practice and research engaged in various ways with the notation, copying, rescoring, and translation of site, for and across new contexts. Sensingsite is initiated and run by Steven Ball, Susan Trangmar and Dr. Duncan White in collaboration with Falmouth University and Parasol unit, supported by University of the Arts London Communities of Practice.
http://parasol-unit.org/conference-sensingsite
TUESDAY 20 MAy
Daiwa Anglo-Japanese Foundation, 6-8pm private view Toru Ishii 'Delirious Metropolis'
Based on the subject of physicality and topicality within the delirious metropolis, Toru Ishii's first solo exhibition in the UK aims to achieve a hybrid of expression in elements such as the past and present and the digital and analogue. He challenges how traditional art can exist in this modern age, and attempts to find a new paradigm of art by employing long-established techniques. These works are in a two-part series, Salarymen and After-image.
www.dajf.org.uk/exhibition/toru-ishii-delirious-metropolis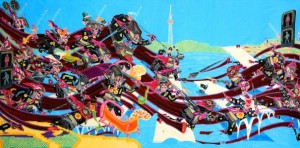 WEDNESDAY 21 MAY
Raven Row, 7:30pm performance Robert Whitman 'Inside Out'
For Raven Row, in the context of Play What's Not There, Whitman will performInside Out. First staged in 1987 when the Marcel Duchamp scholar Ulf Linde invited Whitman to take his place at a conference at the Philadelphia Museum of Art celebrating the centenary of Duchamp's birth, this work was inspired by Whitman's conversations with Linde, and invokes the image of Duchamp as Rrose Sélavy. On each evening video documentation of other historical performances by Whitman will also be shown.
These events are free but booking is essential as space is limited. Please email info@ravenrow.org to reserve a place, specifying the performance you wish to attend.
www.ravenrow.org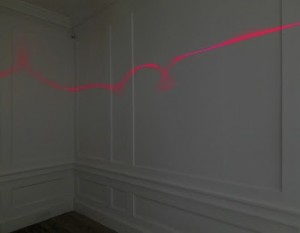 THURSDAY 22 MAY
Chelsea Space, 6-8:30pm private view Grenville Davey 'Interalia 2014'
An exhibition of sculptures and drawings by the 1992 Turner Prize-winning artist Grenville Davey. This work, inspired by notions in T-duality and mirror symmetry in string theory where there are surprising pairings of objects, is borne out of collaboration and exchanges of ideas with Dr David Berman from Queen Mary University of London. The viewer is challenged to see beyond difference and explore the relationships between pairs. Davey is a visiting professor at University of the Arts, London.
www.chelseaspace.org
Work Gallery, 6-8pm book launch RCA: Science & Fiction
Science & Fiction is the fourth book showcasing the most current work produced by the Royal College of Art (RCA) Photography Programme, situating fresh talent from one of the UK's most innovative photography courses alongside texts by novelists, artists, philosophers and academics. To mark the launch, WORK is hosting a one-night-only exhibition by 20 emerging international artists on Thursday 22 May. WORK is delighted to announce writer and artist Tom McCarthy as our special guest speaker.
www.workgallery.co.uk
Lisson Gallery, 6-8pm private view Ai Weiwei solo show
For his third solo exhibition with Lisson Gallery, Ai Weiwei has created a monumental new installation of bicycles as part of an ongoing series, 'Forever', as well as a number of hand-carved, domestic-scale copies – in various materials including wood, stainless steel and crystal – of some highly personal objects. These include: a marble recreation of his father's armchair; two sets of humble cosmetics bottles fashioned from jade; various handmade facsimiles of coat-hangers and pairs of handcuffs; as well as the window handles taken from Beijing taxis, which appear to be readymades, only remade in clear glass.
www.lissongallery.com/exhibitions/ai-weiwei–3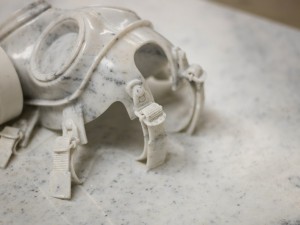 Lisson Gallery, 6-8pm private view Richard Long solo show 
For his first solo exhibition with Lisson Gallery in over three decades, Richard Long presents a new work made directly in the gallery, as well as other recent pieces made on walks in England, Switzerland and Antarctica. Having began his career with the gallery in the 1970s, Long comes full circle while continuing to investigate many of the themes that concerned him then – from the real and conceptual routes he traverses, to the existential notion of the solitary exploration of nature.
www.lissongallery.com/exhibitions/richard-long–7
FRIDAY 23 MAY
Victoria & Albert Museum, 6:30-7:30pm evening talk Peter Jensen and Julie Verhoeven: Diana Ross, Muses, Fashion (£7/9)
Fashion Designer Peter Jensen has teamed up with the artist and illustrator Julie Verhoeven to create a new collection inspired by pop superstar Diana Ross. Large-scale images of Ross, her hair, and lips, appear on party and day wear. Peter and Julie discuss their collaboration.
www.vam.ac.uk/whatson/event/3151/peter-jensen-and-julie-verhoeven-diana-ross-muses-fashion-4555/
FOLD Gallery, 6pm private view Valerie Kolakis 'The Duration of the Sharp Hard Outline of Things' and Finbar Ward 'Make be More Than One Start'
Two shows that run simultaneously, presenting two separate bodies of work within the same space. However, there is no major physical divide within the gallery to set them apart. The intention is to present the viewer with a unique opportunity to form their own conclusions regarding the relationships between the individual shows. The hope is that the gallery, rather than intervening, is acting as a catalyst for these events to unfold.
www.foldgallery.com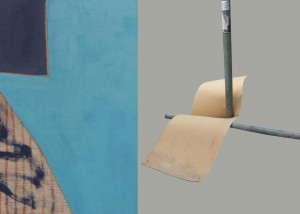 SUNDAY 25 MAY
Parasol Unit, 2:30-4pm Storytelling Family Workshop: Seeing Is Believing (£5)
This workshop will enter the wonderful world of mystical and magical storytelling. The group will weave together a story through multi-layered collages of found images and colourful material, re-imagining moments, blending cultures and discovering threads and connections between ideas and history. The collages will be photographed through-out the process and turned into a stop frame animation, creating a feast for the imagination.
http://parasol-unit.org/storytelling-family-workshop-seeing-is-believing
Categories
Tags