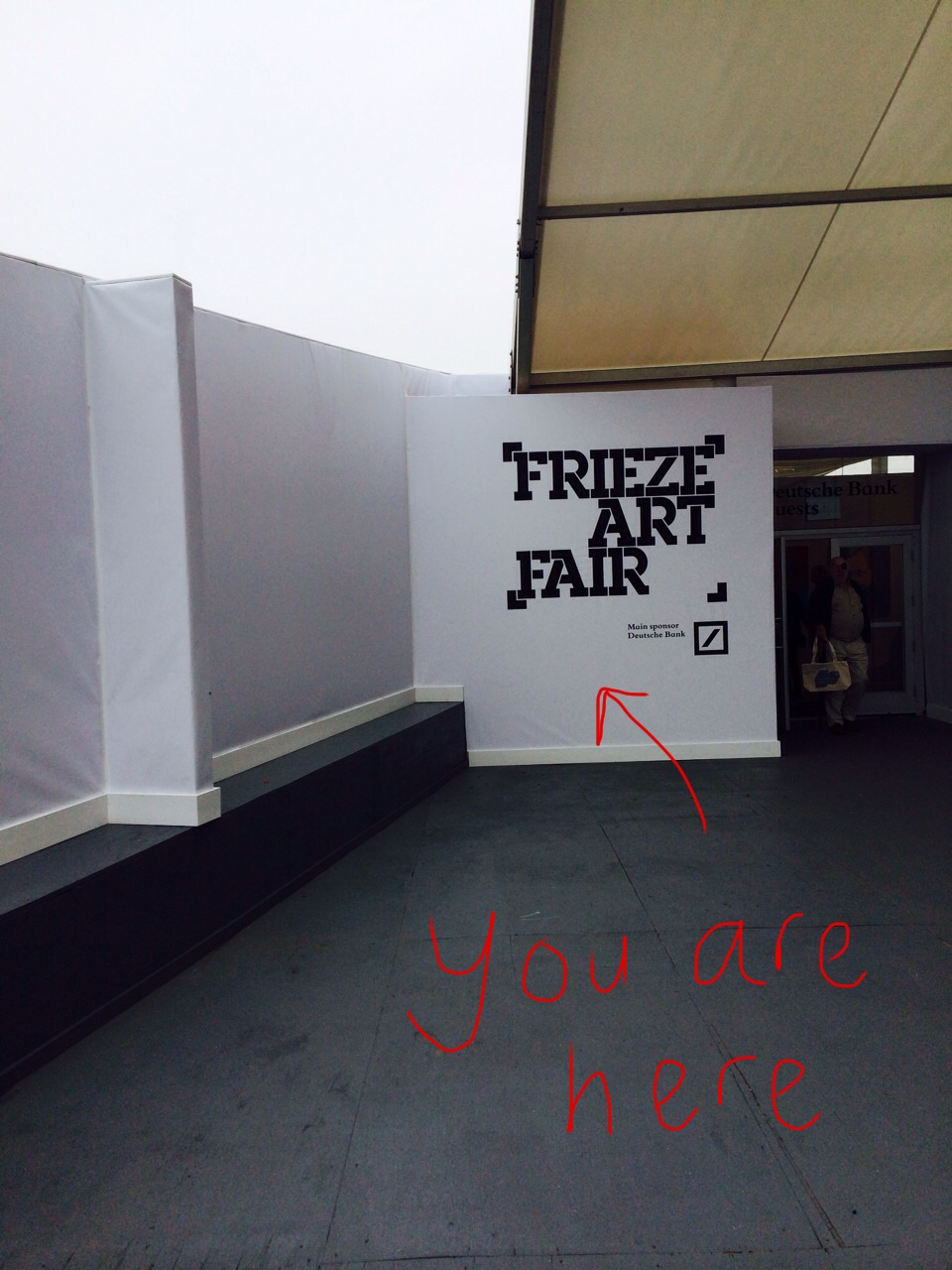 New York I have arrived to look lovingly at some art during your Frieze Art fair. The lightning at 2.30am did nothing to help my jet lag, Instead I tried unsuccessfully to photograph it. Hence I was a little groggy this morning but I had made my self a promise 2 minutes after the plane touched the ground with the back up of my go getting new travel companion Sally (we had 7 wonderful hours together on the flight) I decided that I would try and experience as much of New York as I could on this trip. This means running every morning to get my bearings and using public transport as often as I can to get around the City. it is also a good way to get to meet people. Standing on the platform today with my map I immediately had an offer of assistance from helpful Jacob, who just so happens to be playing in a Salsa band on Sunday night at a venue called Pioneer Works in Redhook at 9pm. If you are at a loose end do go down and support him.
I took the tube, I mean subway up To 125th street as instructed, once out of the underground….I mean subway, I made an informed decision not to get my map out and look like a tourist. Wise choice, cut a long story short I cheated on my promise and got a cab over the bridge onto Randalls Island where the Freize Art fair is based. It's immense so much to see, I was immediately drawn to the Galdstone Gallery stand, they have displayed an incredible collection of over 200 drawings and paintings by Carroll Dunham. All roughly the same size and many developing a similar theme, the work is spread over a 25 year period. The pieces get more abstract and colourful I struggled to walk away after 20 minutes but that is exactly what I needed to do I had literally just arrived at the Fair. I would just like to add that there is a prize given to the best stand at Frieze, this year the accolade was given to Greengrassi Gallery from London. If I were going to be handing out my own prize for the best stand it would go to Gladstone Gallery, definitely my favourite overall stand.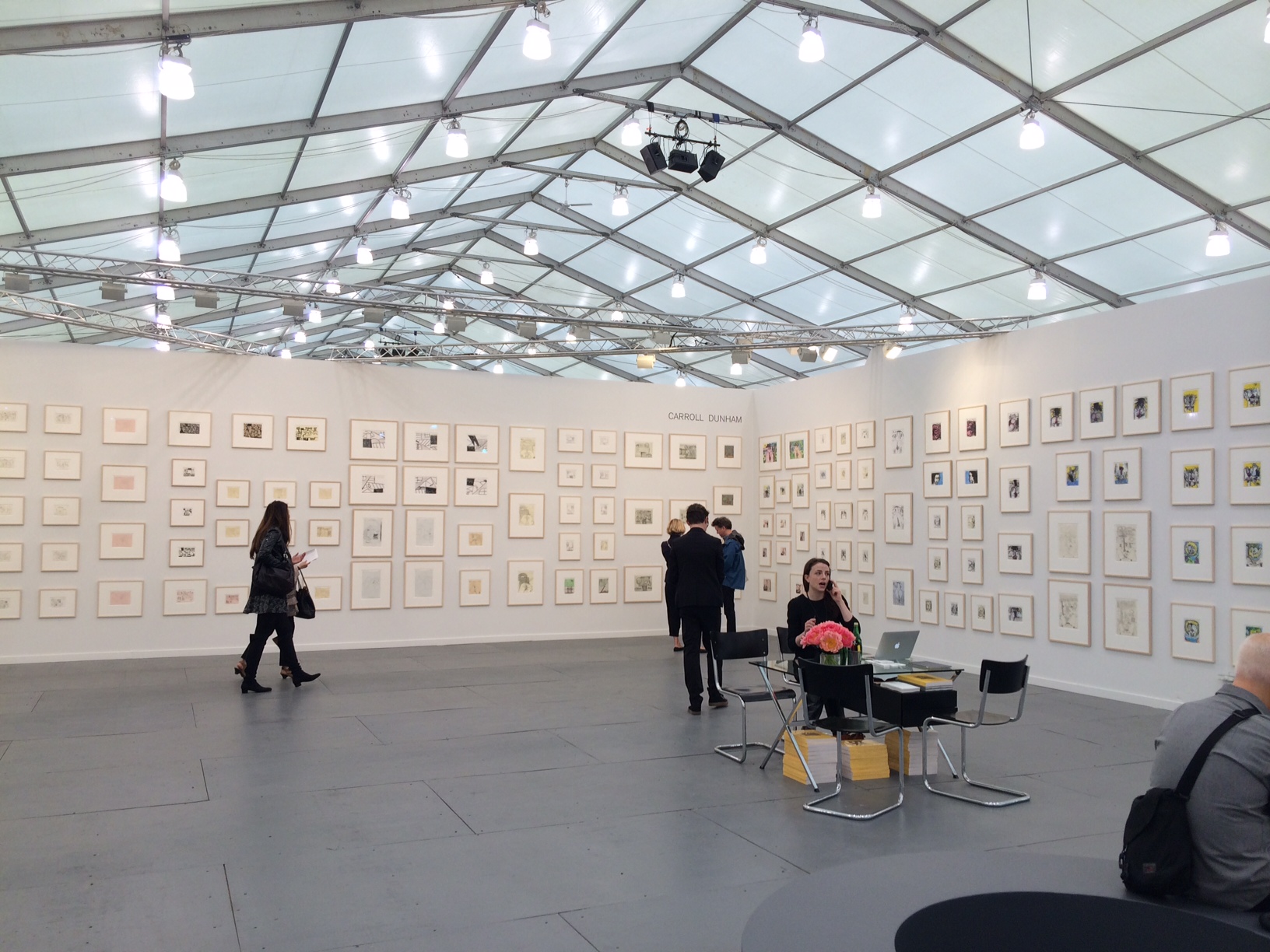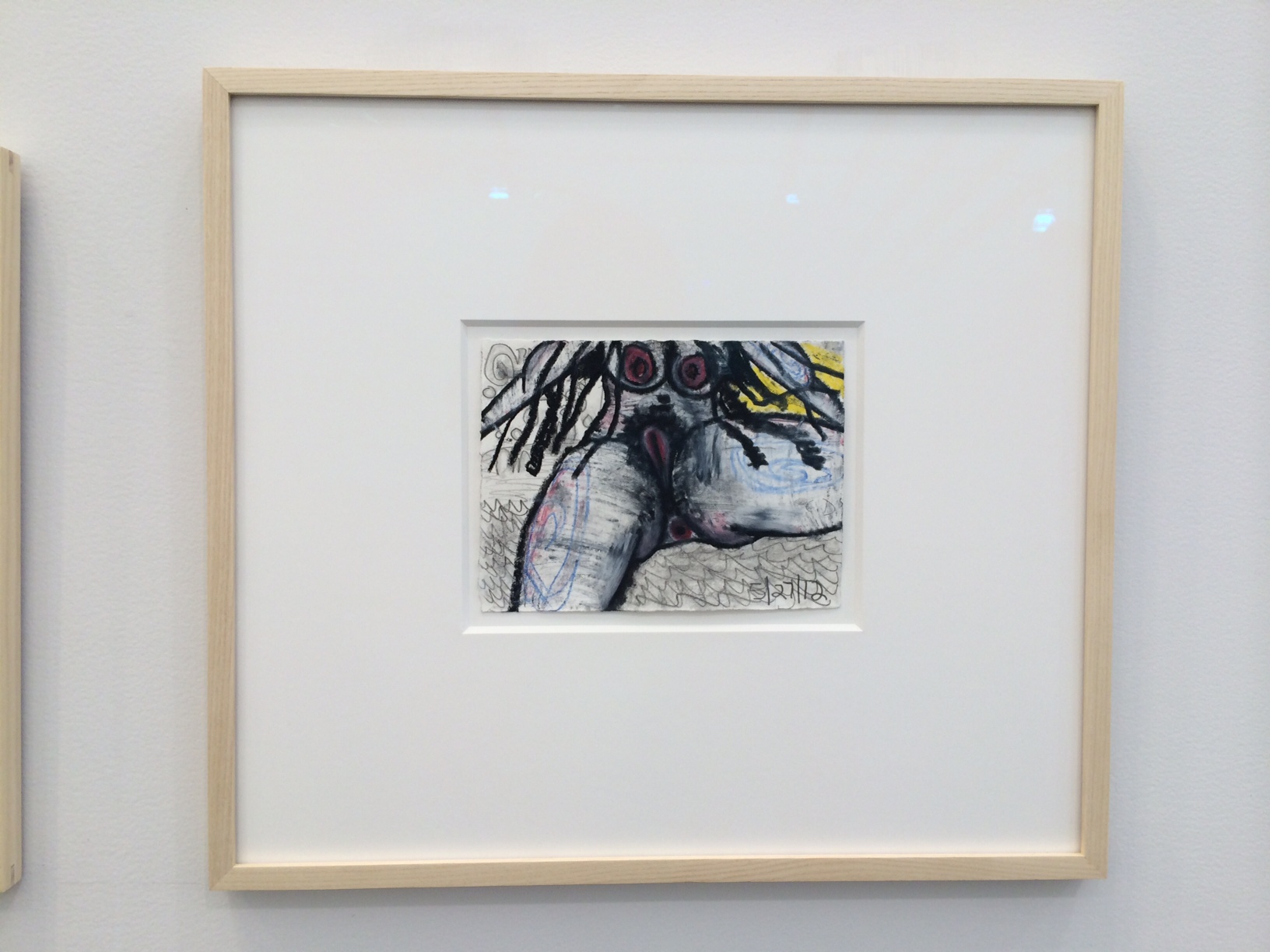 There are a very many talented artist showing at this Art Fair and I know we shouldn't have favourites and Art is totally subjective BUT, at the end of a long day looking and trying to understand the meaning of a lot of contemporary work I have two distinct preferences.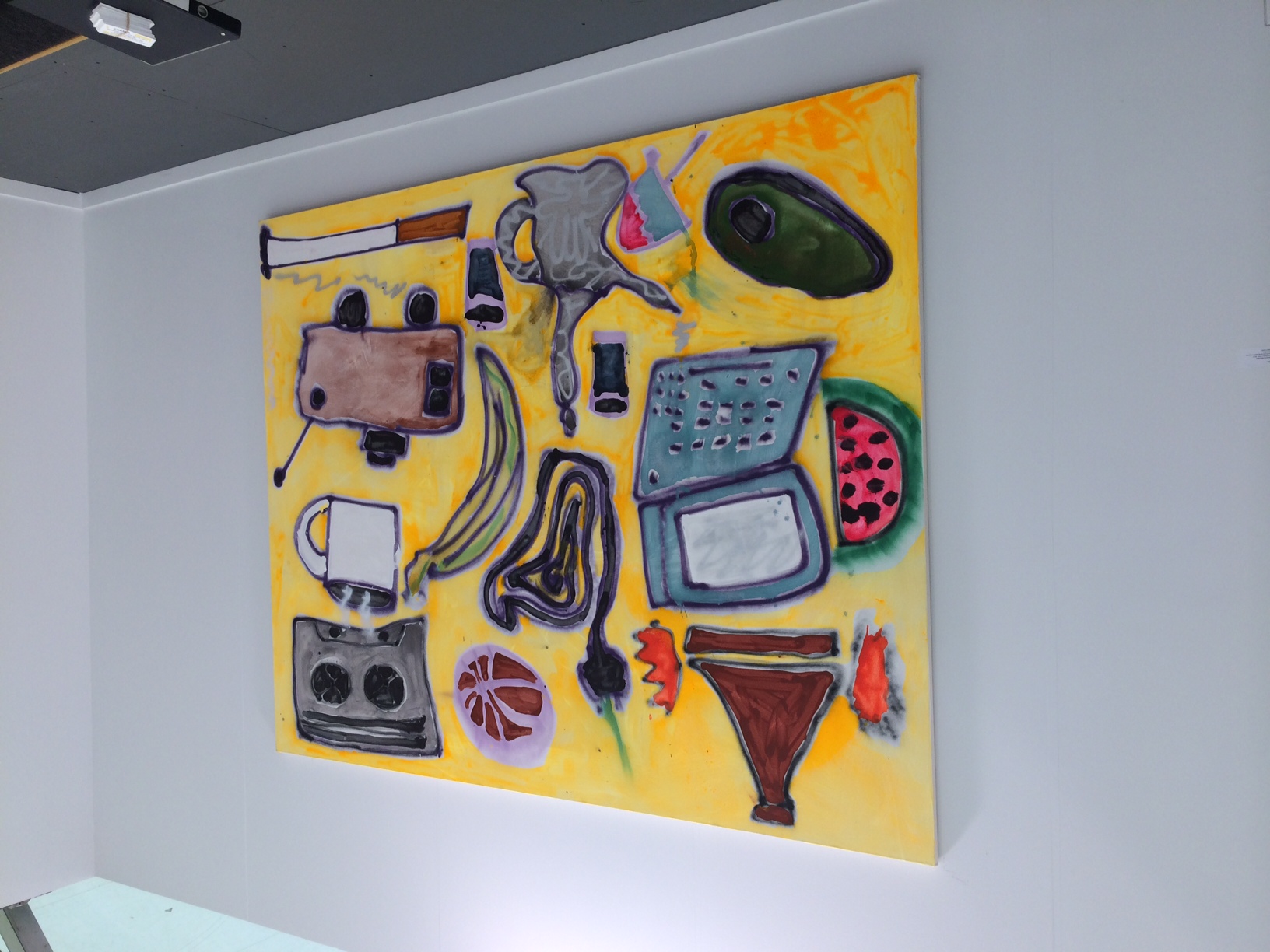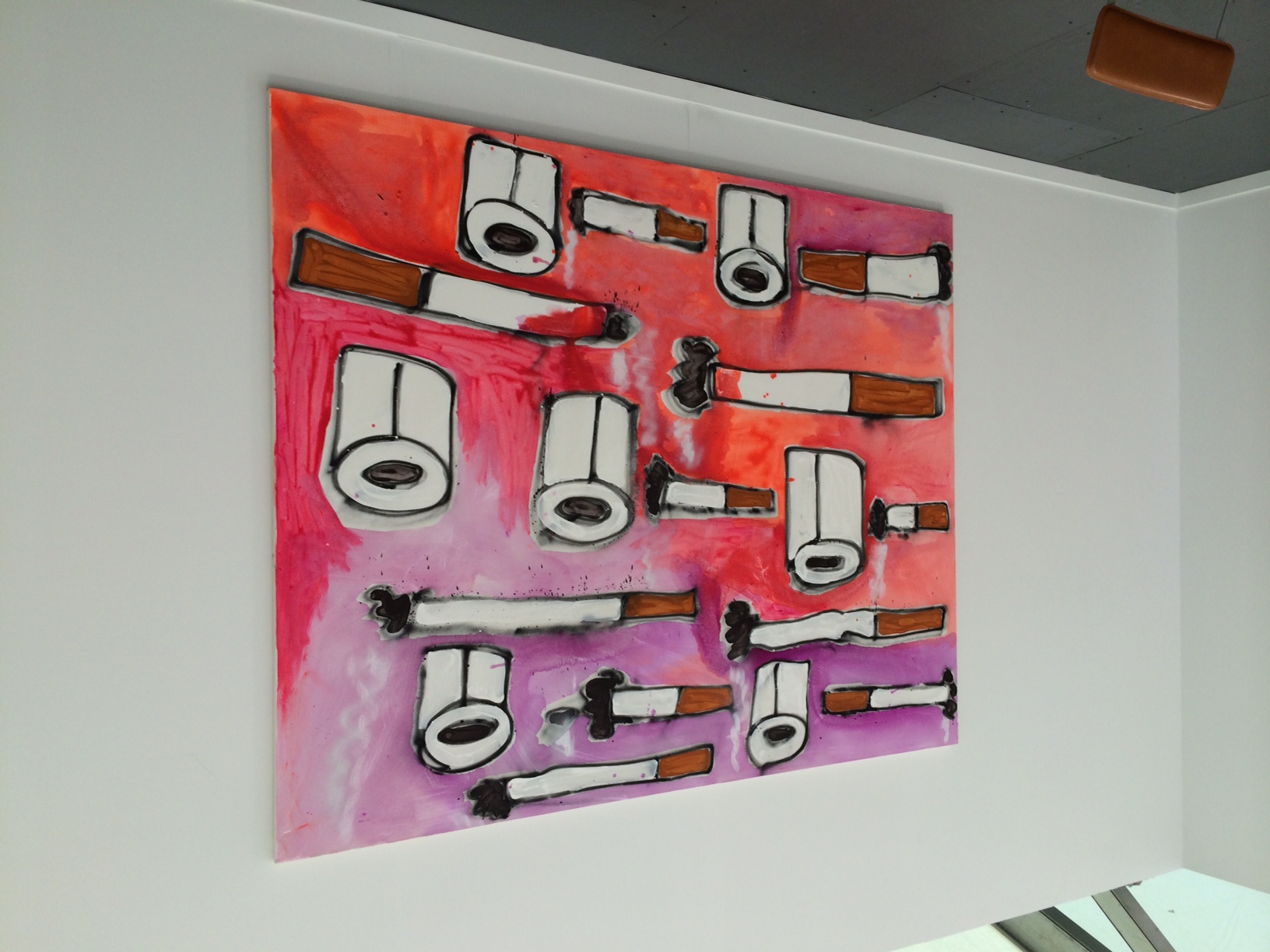 Katherine Bernhardt , Canada Gallery, NYC
Firstly a New York based artist whose work I have not encountered before, Katherine Bernhardt the piece is called Toilet Paper and Cigarettes and Tye-Dye, 2014. She has worked with Canada Gallery for nearly 10years, there is something very simple almost naive about the black line drawings coupled with an innate sense of space and colour.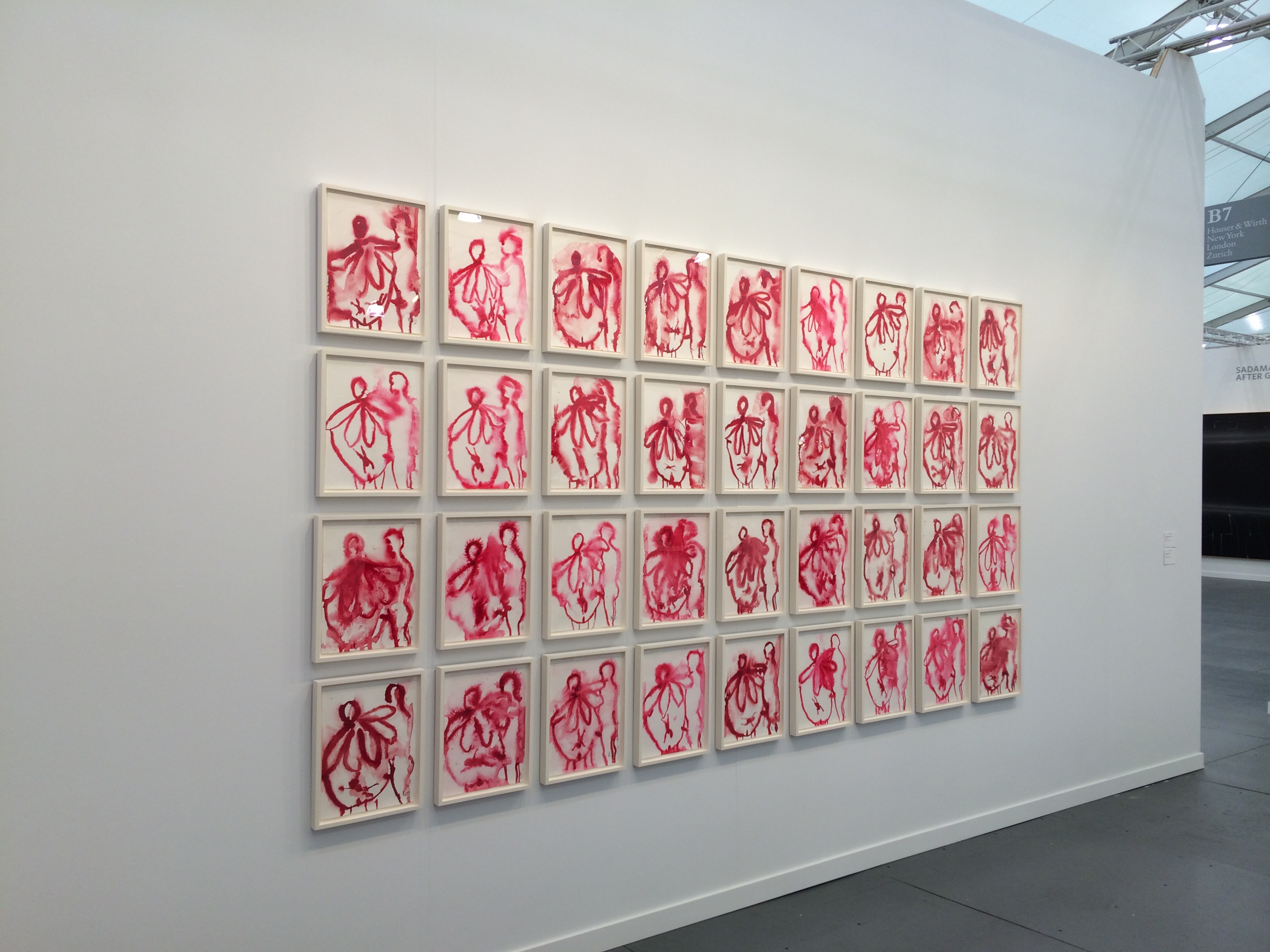 My absolute favourite has to be The paintings of The Family, gouache on paper 2008 by Louise Bourgeois at the Hauser and Wirth stand they are mesmerising. Through these simple one colour gouache line paintings I can feel a sense of her body being out of control with the small blob growing inside her. The body of the female form changing, blurring as the blob becomes a small person.
Frieze New York May 9th–12th, 2014 friezenewyork.com
Tomorrow Nada Art fair and some more travelling on the subway.
Categories
Tags