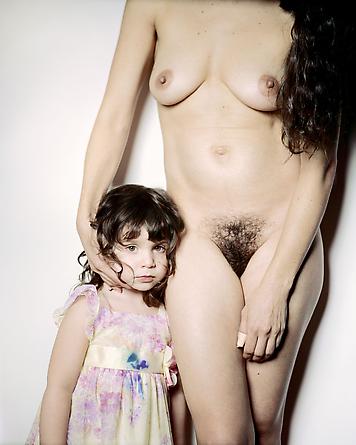 Elinor Carucci, Emmanuelle and Me, 2008
I am not a mother and nor do I see myself becoming one anytime soon, and sometimes, well most of the time, I honestly forget how tough it is to be one. Upon my exposure to Elinor Carucci's striking photographic portraits featured in her solo show, 'Mother' which is now on @ Edwynn Houk gallery until the 3rd of May, I was immediately mystified and taken back to the softest days of my existence where my mother was always near my physical side- rain or shine. Carucci's photographic lens intrinsically captures the sacrifices, laughter,  hardships, struggles, and peace which not only occur during the developmental stages between mother, child and family, but even more so, within the brave matriarch herself.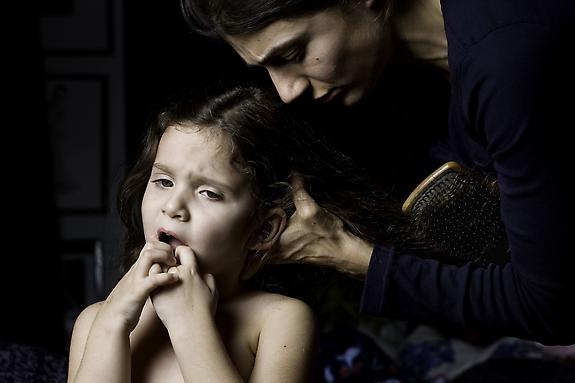 Elinor Carucci, Brushing Hair, 2010
Elinor Carucci, Crossing The Street By Himself For the First Time, 2010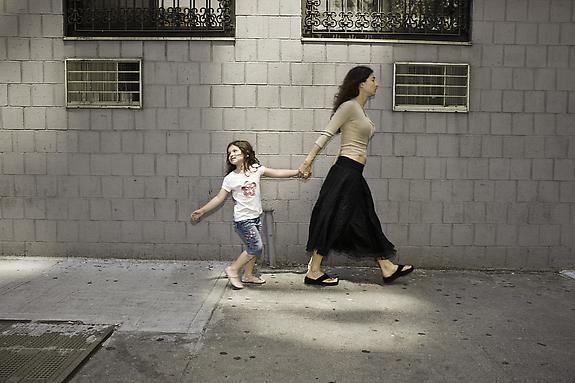 Elinor Carucci, Dragging, 2010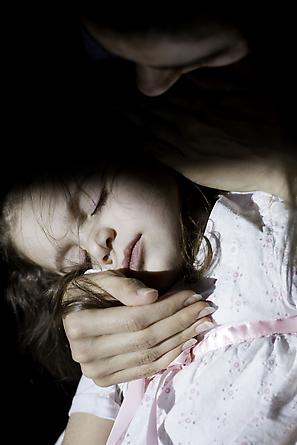 Elinor Carucci, I Will Protect You, 2008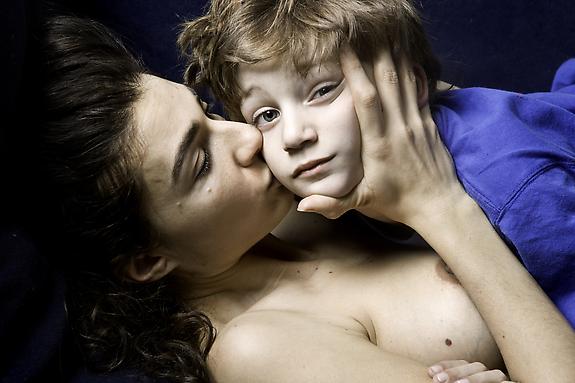 Elinor Carucci, Kiss, 2010
Elinor Carucci, Why Can't You Be Nicer to Your Brother?, 2012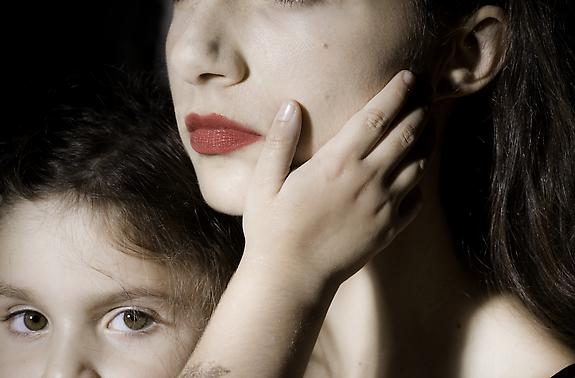 Elinor Carucci, The Woman That I still Am, 2010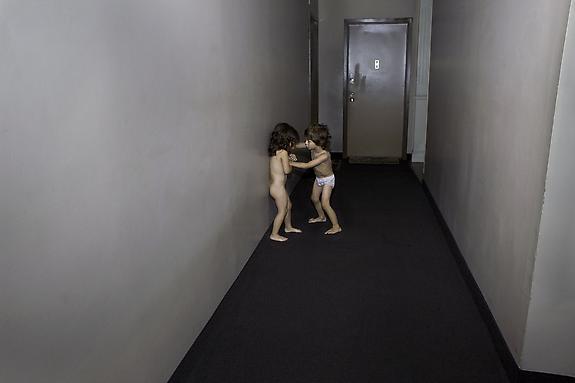 Elinor Carucci, Fight, 2008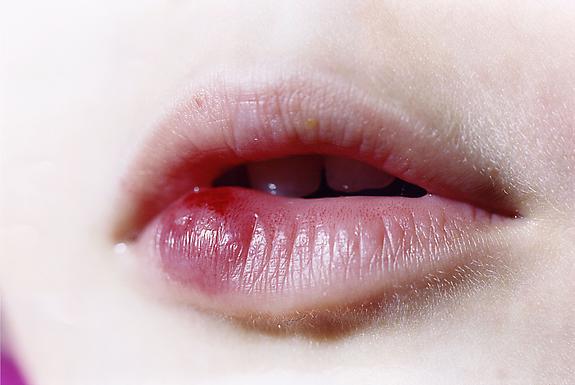 Elinor Carucci, Bruised Mouth, 2007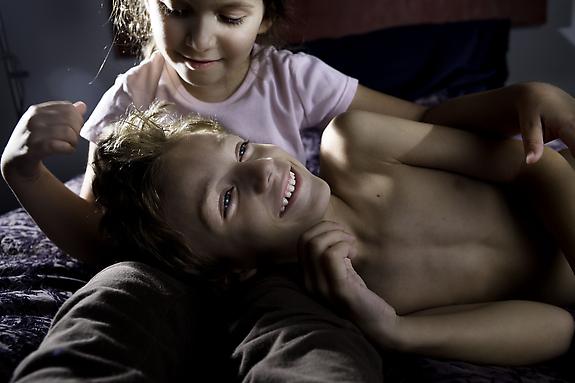 Elinor Carucci, Eden and Emmanuelle, 2011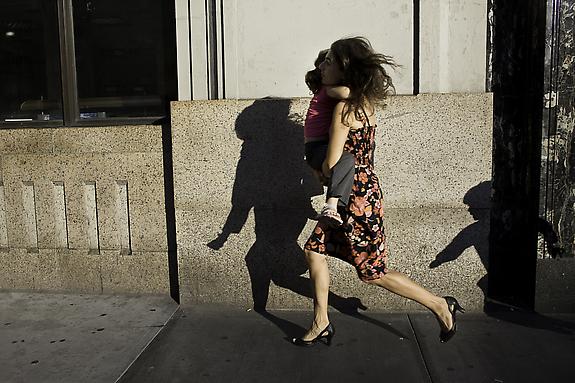 Elinor Carucci, Monday Morning Mother of Two, 2010
Eloquently curated in the elegantly crisp, open space which is Edwynn Houk, this show is a definite must see! Not only was I drawn towards Carucci's noteworthy talent and skill in capturing such raw and intimate familial situations, but I also left this show filled with an undeniable amount of gratitude and humility.  Her uncanny ability to ignite such a singed fire within my veins to pick up my I-phone in the middle of Edwynn Houk, and vehemently dial my mother's number to poetically shout: "THANK YOU and I LOVE YOU!" was significantly noteworthy.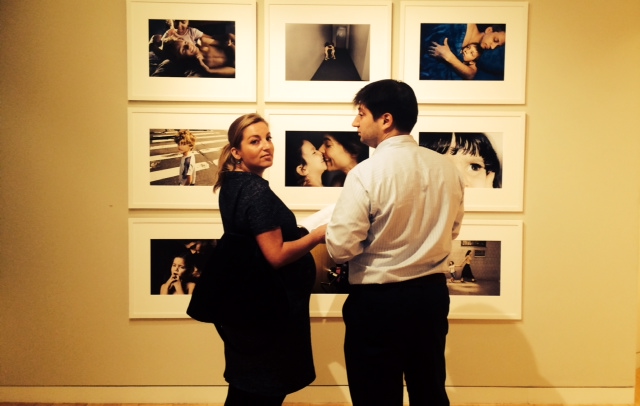 Whether you are a child, a young adult, a mother or a mother to be, this collection of Carucci's prized works showcase an encyclopedic amount of images in which we can all relate to. Her reflective puddles of truth effectively open a multi-faceted dialogue for shared experiences, or an equally important internal dialogue within our own nostalgic subconscious.  So, do yourself a favor go to the show, in fact, why not take your mother? And if you can't make it in the physical- pick up the phone and call her!
Words: VC
About the artist: The Israeli-born photographer Elinor Carucci made her name by training a lens on herself and her husband, parents, and siblings—a theme first brought to public attention with her monograph Closer. The body of work featured in this forceful new series began approximately a decade ago, when she was pregnant with her now nine-year-old twins, Eden and Emmanuelle. She has always photographed the substance of daily life, and this work is no exception, inviting us to participate in the most tender interactions between a mother and her children. From candid depictions of pregnancy to captivating images of her son and daughter at rest and at play, Carucci's photographs display an intimacy that can be startling. Yet the emotions they reveal are universal, familiar to anyone who has experienced parenthood or spends time with young children. She records her family's routines and crises with profound honesty: an infant's fragility; fleeting childhood pleasures; a parent's hollow-eyed fatigue; tears, runny noses, and scars. The drama of these domestic scenes is heightened by Carucci's nuanced use of chiaroscuro, direct light, and extreme close-ups
Elinor Carruci was born in 1971 in Jerusalem, Israel, and moved to New York City in 1995. Her solo shows include the Edwynn Houk Gallery (New York), the Sasha Wolf Gallery (New York), and Gagosian Gallery (London), and her group shows include The Museum of Modern Art (New York) and The Photographers' Gallery (London). Her photographs are included in the collections of such institutions as the Museum of Modern Art (New York), the Brooklyn Museum, and the Houston Museum of Fine Arts, and her work has also appeared in The New Yorker, New York Magazine, W, Aperture, ARTnews, and The New York Times Magazine. She was awarded the International Center of Photography's Infinity Award for Young Photographers in 2001, the Guggenheim Fellowship in 2002, and the New York Foundation for the Arts Fellowship in 2012. Carucci has published two monographs, Closer (2002) and Diary of a Dancer (2005). Carucci currently teaches at the graduate program of the School of Visual Arts.
Also, The newest monograph, Mother, published by Prestel, with a Foreward written by Francine Prose, was on the New York Times list of 10 Best Photo Books of the Year, and on the Los Angeles Times Photo Book Roundup of the 5 Best Photography Books of 2013.
To know more about Edwynn Houk gallery visit: www.houkgallery.com
To know more about Elinor Carucci visit: www.elinorcarucci.com
All photos courtesy of: The artist and Edwynn Houk
Categories
Tags