WEEK: 31st March – 6th of April
There are loads of art events such as private views, artists talks, and screenings happening around London, and often it is impossible to choose where to go and what to see. To help you with the choice Jenny Judova from Art Map London will be advising on what events seem worth attending during the week.
TUESDAY 1 APRIL
CGP London Café Gallery and CGP London Dilston Grove, 6:30-8:30 private view Mark Titchner solo show
CGP London has, for the very first time, commissioned a single artist to present works across it's two venues. Mark Titchner's practise spans a number of media including digital print, wall drawing, video, sculpture and installation. Titchner will present a new series of wall drawings specifically conceived for Cafe Gallery. His practise explores systems of belief, both secular and spiritual, often focusing on the marginalized, discredited or forgotten ideologies and objects we place our faith in.
www.cgplondon.org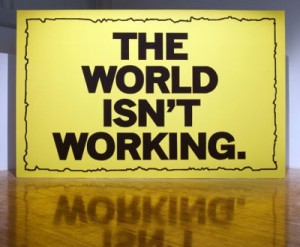 noshowspace, 7pm Giorgio Sadotti 'Sign'
Sign is a new sign by Sadotti using the font SPLIT SWISS created by the artist and recently launched at noshowspace. It is to be hung on the facade of noshowspace at 13 Gibraltar Walk, London E2.
www.noshowspace.com
WEDNESDAY 2 APRIL
Standpoint Gallery, 6:30pm talk/performance by Laura Reeves 
Laura Reeves explores the commonality of nostalgia and experience. More often than not Laura directly situates herself within the work, using humour and pathos to consider notions of sentimentality. The works take the form of presentations and performance, printed matter and photography to mediate a memory or story.
For her event Laura will use objects, text and projection to consider her practice within the context of Standpoint, and her experience of the residency. Laura will also discuss the new ways in which her writing informs her practice.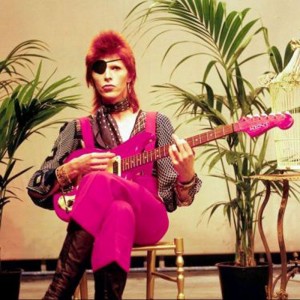 Chisenhale Gallery, 7pm artist talk 'Why the clock is to time what laminate flooring is to trees'
Cathy Haynes introduces her research project, Stereochron Island, for the Chisenhale Gallery Victoria Park Residency. Drawing on ideas from anthropology to astrophysics, and the skill of telling time through shadows and birdsong, Haynes argues that the Park protects a richer and more layered experience of time than the 'mono' time of the mechanical clock.
THURSDAY 3 APRIL
Where else to be on a first Thursday if not in the East?