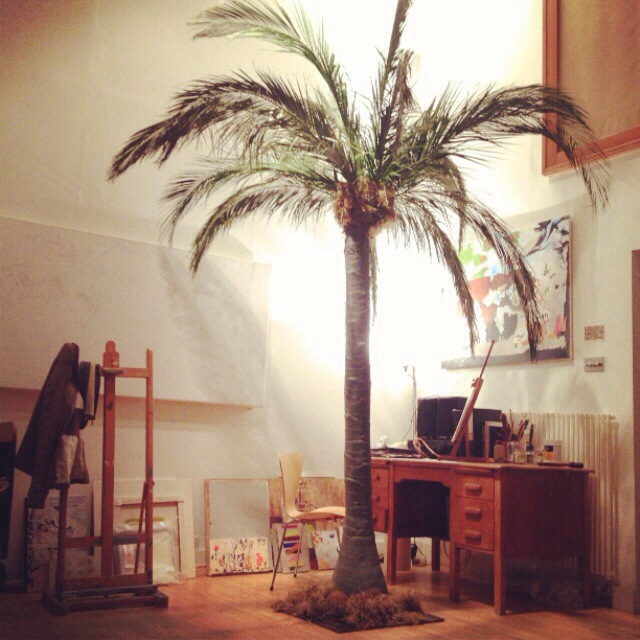 Listening to the radio at work yesterday there was a news story about the banning of robots. Specifically killer robots, made to kill humans. In between my shouting "Have you not seen the terminator movies" it got me thinking about sci- fi versus the actual, possible, future in the hands of (All of us) these big tech companies. Are we all doomed?
The conversation continued, touching on how a piece of U.S malware successfully 'took down' an Iranian nuclear power plant through the internet, the future of cyber terrorism, the military, and even managed to analyse our growing dependency on mobile devices.
Wow. Let's ban killer robots, yes please. But also, I am now going to go to my studio and retreat for a few hours, make some things. Study. Work with linen, charcoal, oil paint. Ground pigments from rocks (Mainly) in the earth. I am going to earth myself, go barefoot, and pretend that there is no internet, no electricity, just me, myself, and my Bluetooth speakers
Time goes on the and life seems to speed up. The daily grind through our day jobs as we clock up the mileage on the road can feel like a smoothly surfaced motorway, as we coast along accompanied by our internal monologues- "When I get home I am going to make THIS piece); grabbing the notebook and pen hurriedly scrawl out an idea that looks like a track made by a caffeinated spider
It can also feel like a dark country lane at night, with potholes, sudden shocks triggered by fast- appearing lights from oncoming cars, that sense of not knowing what's around the corner. We must remain adaptable. Flexible. Productive. Is 'productivity' overrated? What exactly does productivity mean to you? Does having email on my mobile phone make me more productive, or just more accessible.
There is a time to speed up, to work fast and work hard. Do multiple jobs. Clear the backlog of admin, participate and interact. There is also a time to slow down, withdraw a little, get off the road and concentrate on our selves. There is a reason why many creative people go AWOL in their own homes! We have projects to plan, routes to map, ideas to realise. Creative people need to create, and while going fast is great for gaining inspiration, it does not go hand in hand with concentration. I hope my phone is on silent- I have work to do.
Words Fred Sorrell
Categories
Tags