1 Have you always felt yourself an artist?
Yes, it has always been the driving force and passion in my life. As a child, I would often spend hours painting, sketching and generally being creative. It's all I've ever wanted to do and couldn't imagine my life without my art.
2. Can you tell us more about your work and what are the main ideas you would like to express?
Although the images in my work are stylized, I feel that they all have strong characters. More often than not, there is an erotic/fetishistic element to them, but this is less about the physical appearance than about the state of mind of the subject. I want the viewer to be drawn to their characters and to be intrigued by them.
All my work is created using latex. It's a material I've spent years working with, perfecting my skills. I knew from the start I wanted to create striking, minimalist pieces as they would suit the medium.
3. How do you start the process of making work?
My portraits come from analysing the subjects and stripping them down in a minimalist style whilst retaining their character. It's not what I've put into the piece that's important, but what I've left out. The negative space is used to its advantage and it lets the viewer fill in the details.
4. Do you consider the viewer, when making your work?
I do consider the viewer but I always look at my art through my own eyes. I trust my own judgment and believe if it excites me then hopefully others will find it equally exciting.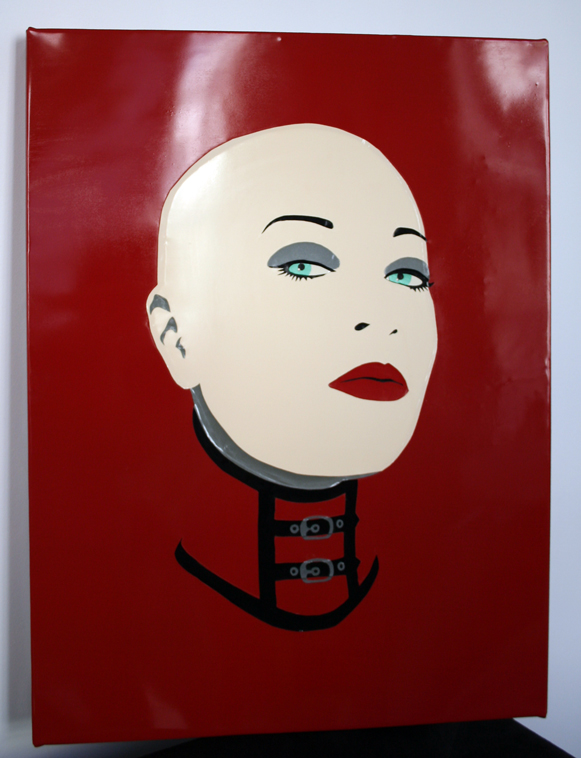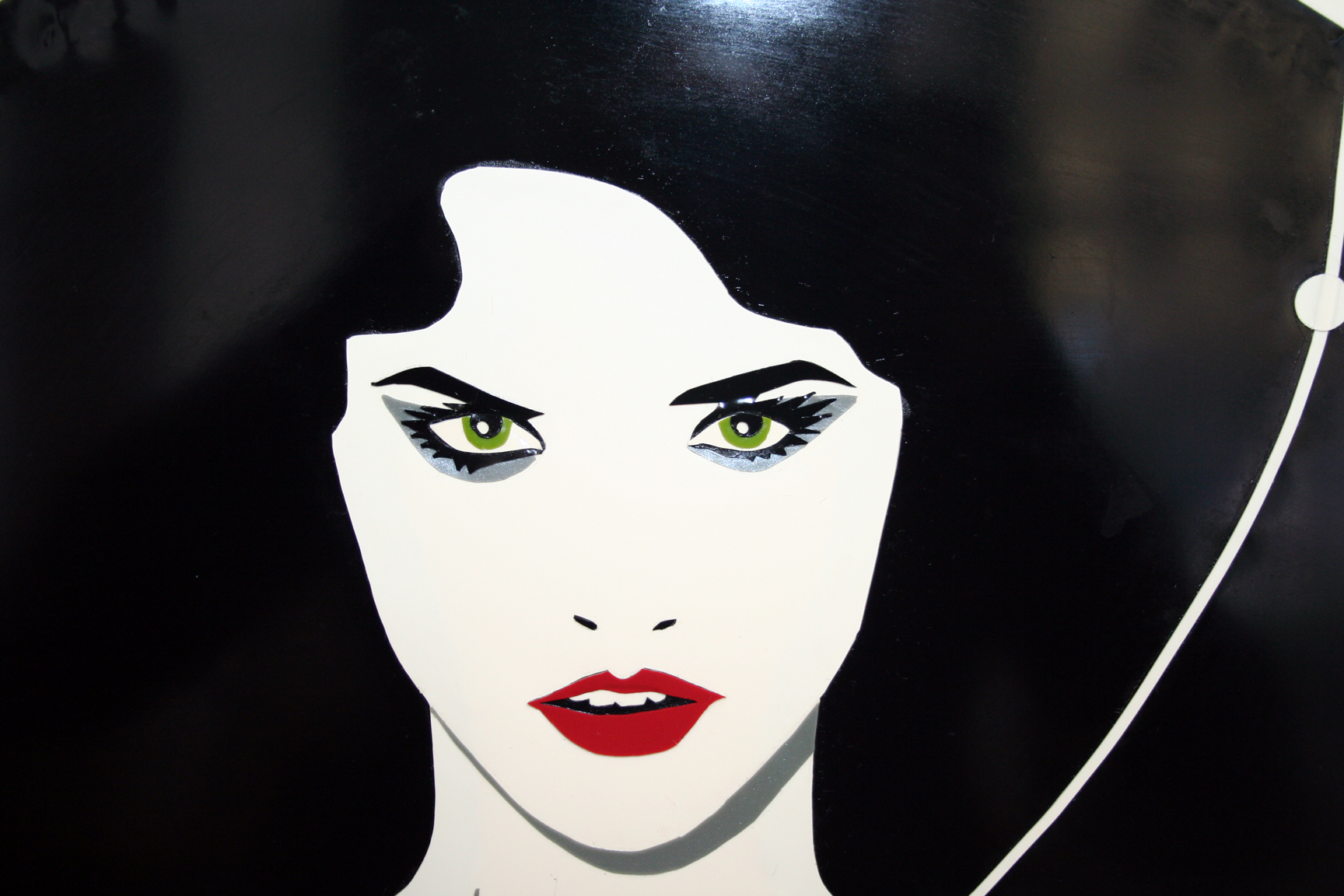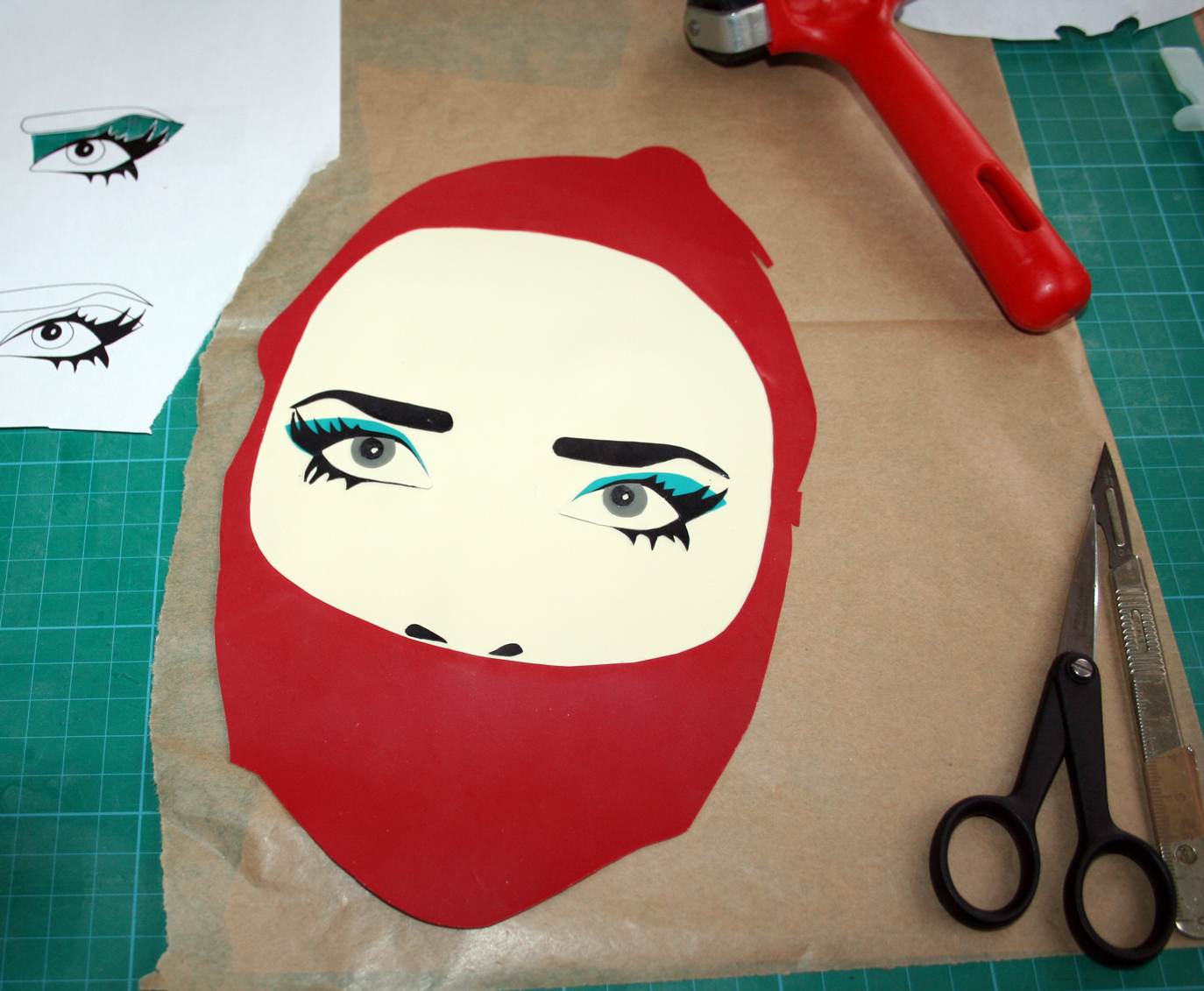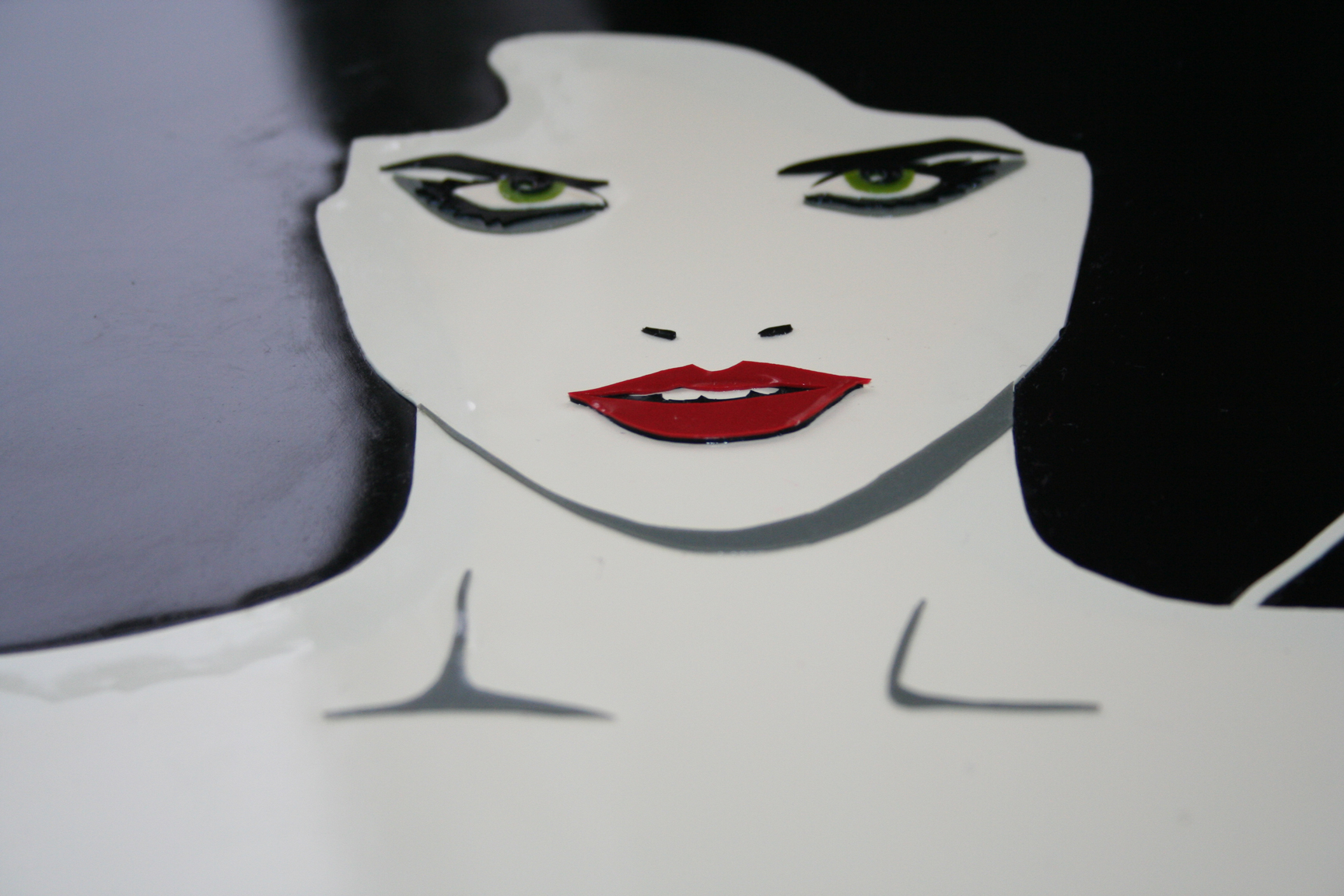 5. Name 3 artists that have inspired your work.
I am particularly inspired by the work of Aubrey Beardsley — his compositions are often daringly abstract and very striking, and his use of erotic and macabre imagery is sublime to this day.
Man Ray used bold imagery of women to create semi-surrealism that I find very inspirational. They appear distant and detached but leave you intrigued to know more.
Cornelis Makkink's work is fantastic. He is the artist that had his work on the walls in that famous scene from Stanley Kubrick's "A Clockwork Orange". Again, very bold; but his works have a sense of humour to them.
7. What defines something as a work of art?
Art is so diverse it's very hard to say what actually defines it. I guess it is something that has been created to excite the senses and there are a myriad of ways this can be achieved. Some art is extremely personal and introverted; whereas other works are purely created to titillate the audience. Both have a place, but for different reasons.
8. Have you any exhibitions planned for 2014
2014 is going to be an exciting year. I currently have work in an exhibition at the Lawrence Alkin gallery in Soho until 1st February. I have some pieces going into a new contemporary art gallery in centre of Brighton called Dynamite gallery, and a piece being exhibited at the Sin City gallery in Las Vegas at their annual 12 Inches of Sin exhibition.
9. Can people commission portraits from you?
Yes, I have done a number of private commissions and I provide a highly individual portrait service working closely with my clients to create something that both client and artist can feel passionate about. I love immortalizing people in latex!
10. What plans do you have to continue to pursue your art career in 2014?
I'm working on new portraits which I hope to launch very soon and on a new collection that plays with semiotics. I'm also in discussions with a renowned public artist about having a joint exhibition, which will be a feast for your eyes and imagination and will certainly keep my work evolving.
About The Artist
Michelle Mildenhall is a UK artist with a distinctive style. She creates provocative art that combines stylised imagery with her passion for latex in a new and innovative way. Michelle's work is highly recognisable, as each artwork is meticulously constructed using sheet latex, a material that she has spent years working with, perfecting her skills in order to create her compelling art.
Michelle was born in Wiltshire and studied textiles and surface pattern at Somerset College of arts and technology. This is where she first experimented with latex as a medium for her art. After finishing she moved to London where she worked for 12 years as a commercial graphic artist, it was then she had the idea of using latex to create something unique in the art world. "The idea came in a flash of inspiration while I was working on a latex outfit for myself. Visually it's such a beautiful material it really deserves to be looked at and admired"
Her influences include Pop Art, Bauhaus, Aubrey Beardsley, Cornelius Makkink, Andy Warhol, Mondrian and Atsuko Kudo and to name a few, but she finds inspiration from everywhere, from Torture Garden to Typography! Michelle says "My portraits come from analysing the subjects and stripping them down in a minimalist style whilst retaining their character. I also like to inject humour into some of my work"
She takes on commissions and provides a highly individual portrait service working closely with her clients to create something that both client and artist can feel passionate about.
Michelle has carved a unique niche with her art which not only appeals to art lovers but to a new audience of latex lovers as well as the more serious latex connoisseurs bringing the material firmly out of the fashion/fetish industry and into interiors/art spaces.
Categories
Tags