Tabish Khan brings you five art exhibitions in London that you should visit during the week. Each one comes with a concise review to help you decide whether it's for you.
1. Chris Agnew: The Mighty Grip of Fate @ Kristin Hjellegjerde gallery
Classical and contemporary styles come together in this surreal solo show from a talented young artist.
2. Nettie Wakefield: Reversed @ Rook & Raven
Reverse portraits force the viewer to understand the individual using just the backs of their heads.
3. Wael Shawky @ Serpentine Gallery
A scathing look at the crusades using puppets, in these lengthy but rewarding films.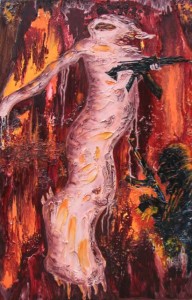 4. Heaven and Hell @ Espacio Gallery
Artists take a tongue in cheek approach to the afterlife, with paintings, video, comics and even a board game.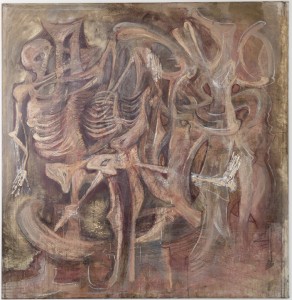 5. Non Sequitur @ Beers Contemporary
Jorge Castellanos is the star of this group show with his writhing forms and body parts.
Categories
Tags