London Art Fair 15th –19th January 2014 Business Design Centre, Islington
This year's London Art Fair kicked off on the 15th and runs right through to this weekend. It's labyrinth of tiny gallery spaces houses Modern British and contemporary art, boasting both huge household names and brand new works by lesser known, but utterly emerging artists. Established names are shown alongside rising art, in a refreshing anti-hierarchy, as you meander through the maze of the Fair. Canonical highlights include series by David Hockney, Richard Hamilton and Peter Doig (profiled by Sims Reed Gallery) as well as singular works, such as an eerily mesmerising holographic print of Damien Hirst's "The Physical Impossibility of Death in the mind of Someone Living" (Paul Stopler Gallery) and Francis Bacon's "Second version of Triptych 1944″ that undoubtedly catches viewer's attention (Goodman Fine Art).
The Fair, with such a inundation of art in all mediums and spectrums, is difficult to categorize. Visitors can feel overwhelmed with the clutter of architectural niches, people, dealers and ofcourse art, but here is a succinct evaluation of what not to miss!
Kimberley's Top 5 Gallery Spaces:
ENVIE D'ART (G30) = A new generation, contemporary art gallery that profiles artists discussing pop culture, industrialism and femininity. Cecile Plaisance's large-scale holographic images feature the figure of barbie, whose ironic 'clothing' is stripped from her plastic figure as the hologram changes; commenting on industry, beauty rituals and feminine stereotypes.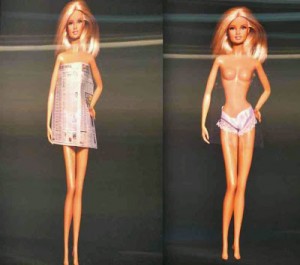 www.cecileplaisance.com/lenticulaires/
INK.D GALLERY (G12) = A Brighton-based gallery housing ironic, post-modern works that comment on capitalism and consumerism in various mediums. Their stand is rich with images that critique both art and society.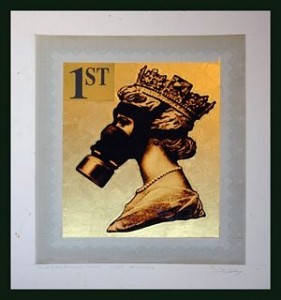 ART PROJECTS : MURIEL GUEPIN GALLERY (P26) = Artists here explore new new technology to show obscure beauty found in the trauma of being lifted from your normative surroundings. Laurent Chéhère's facades of French buildings are constructed from multiple sources and reassembled into a single, comprehensive, fetishly clear image.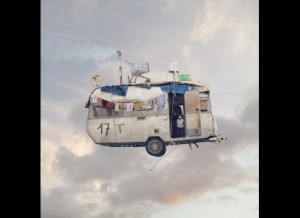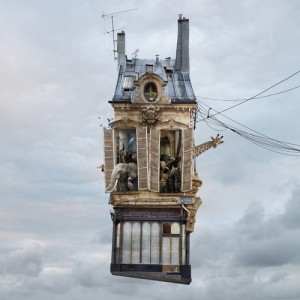 ART PROJECTS : UNTITLED GALLERY (P29) = Rick Copsey's work communicates the paradox of truth and artificiality, using microscopic images of paint blown-up to create fantastical seascape-esque imagery.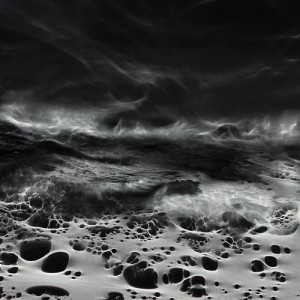 ART PROJECTS : C & C GALLERY (P30) = Artists explore concepts that sit outside the parameters of normality, offering an alternative reality to the society we live in. Some form a parallel dimension or an absolute unknown, creating sensations that do not exist in the mundane physicality of earth as we know it, showing blatant surrealist influence.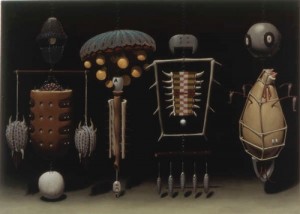 Despite ART PROJECTS occupying such a modest space at the top of the London Art Fair, it boasts more treasures, more transgressive aesthetics and confronting issues than the lower floors. Here, there is less attention to decoration, beauty or the commodification of art. It instead represents what we expect of contemporary art today – something challenging, different and infringing on 'normal'.
More details : www.londonartfair.co.uk
– words Kimberley Brown
Categories
Tags